The San Isidro Labrador Parish and Convent in Lazi, Siquijor are reminiscent of the old Spanish settlement in the province. Constructed by Augustinian Recollects, the Baroque church was established in 1857. The convent, one of the oldest and biggest in the country was erected in 1887.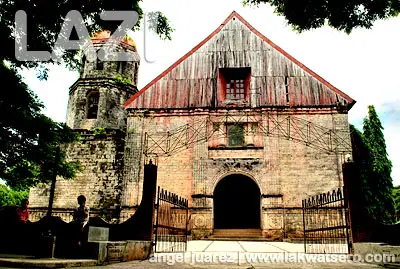 The church complex is among the Baroque Churches of the Philippines list submitted by the National Commission for Culture and the Arts (NCCA) to UNESCO as candidate for  World Heritage Site.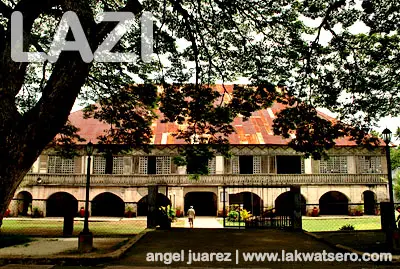 According to NCCA's submission, "the church has two pulpits, the original retablos, and wood floors with herringbone pattern. The church walls are approximately a meter thick, The walls are reinforced with log post which are embedded in the wall. The façade is veneered with coral stone, while the rest is made of fill. The pediments of the church are made of wood panels."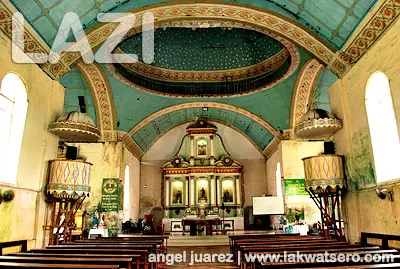 "Across the church is a large convent, which was used for rest and recreation of the Friars. It is a U-shape structure, with stonewalls at the first level, and wood studs and panels at the second floor. The convent has width of about 50 meters and a depth of about 50 meters. Most of the partitions of the convent have been removed, but the design elements are seen in most parts of the structure."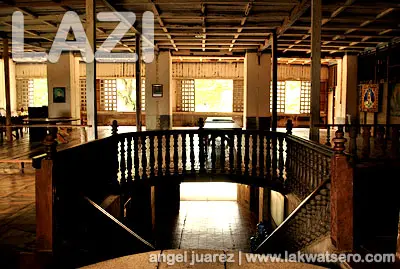 The National Historical Institute declared the church and convent as national landmarks due to its religious, historical and architectural importance, not only to the province of Siquijor, but to the entire Philippines.
San Isidro Labrador Parish and Convent in Lazi is half an hour away from the provincial capitol, Siquijor.