If Butuan has Margie's Kitchen, Dumaguete has Sans Rival and Davao has Blugre Coffee, Tagaytay has its very own Bag of Beans.
Bag of Beans is located along Aguinaldo Highway, Tagaytay City in Cavite, along the main road overlooking the famous Taal Volcano and Lake. It is one of the spots you should not miss when in Tagaytay, a perfect place to unwind and indulge after a leisurely tour in and around the city.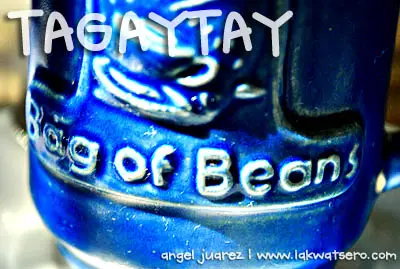 Adhering to their vision of providing excellent and unique food and services, they offer truly irresistible menu with their freshly baked cakes, breads and pastries, and wide variety of great tasting dishes and drinks that are best enjoyed in their cozy restaurant's garden setting.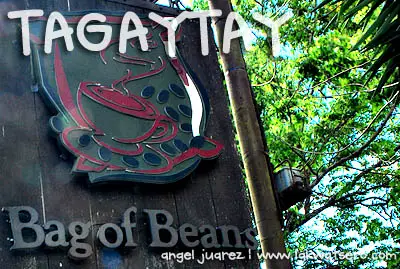 But to best experience Bag of Beans is to try the world's rarest brew – Coffee Alamid or Kape Alamid, also known as the Philippine Civet Coffee (Indonesia's Kopi Luwak and Timor's Kafe Laku are of the same kind) that is distinctly known worldwide for being made from the droppings of the wild civet cats. It is considered as one of the world's best coffee for its strong, sweet and dark chocolaty taste and due to its rarity, thus making it the most expensive.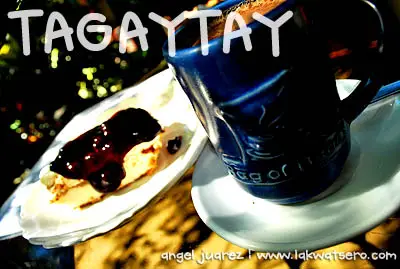 No doubt, a Tagaytay trip wouldn't be complete without a visit to Bag of Beans, where a guaranteed unforgettable dining and coffee experience await everyone.
Truly world class!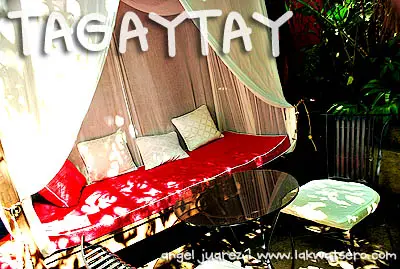 Bag of Beans
115 Aguinaldo Highway,
Mendez Crossing West,
Tagaytay City, Cavite
Landline: +63-46-4134356/+63-46-4132724
Mobile: +639234544797/+639209546370
Website: http://www.bagofbeanstagaytay.com

It is on the right side of the highway if you are coming from Rotunda going to Mendez.

Watch out as I explore and discover more of our countryside and local cafes and restaurants, and as we prove to the world that our very own are truly world class!