Maadhoo Finolhu (Picnic Island)
South Atoll, Maldives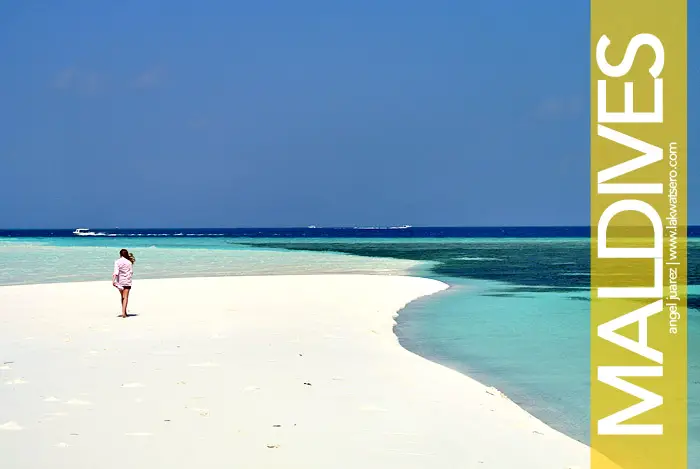 Maadhoo Finolhu, a serene and uninhabited island surrounded by perfectly fine white sand and warm turquoise water, is only one of the thousand islands that comprise The Maldives, but it is of the best the archipelagic country offers.
Commonly known as Picnic Island, Maadhoo Finolhu is a small island in South Atoll that is approximately one kilometer long and 150 meters wide. It has beautiful sandbar on both end, with gradually sloping seabed… a perfect island beach scenery. No wonder it is a favorite for day trippers.
I had a chance to visit Maadhoo Finolhu during my backpacking trip in The Maldives. For a promo rate of US$29, I spent a whole day in the island on a day trip organized by Holiday Lodge Maldives. It was a bargain trip (with transportation to the island, beach barbecue and free use of snorkel set) but it was one of the highlights of my Maldivian escapade.
Rumor is that, the island is now a property of Hilton Resorts and that they will start the construction of another exclusive island resort soon, or probably they are already constructing by now. Whether it is true or not, one thing is certain – lucky are those who have experienced the island, those feet who have walked on its fine earth, those skin that have basked on its summer sun, those flesh that have swam on its warm water. And I am one luck soul to have experienced it!
Check out how I went on solo backpacking in the Maldives in my Travel Notes: Solo Backpacking in Maldives (Itinerary, Expenses & Tips)