Someone asked me if there is such a thing as "budget backpacking in Maldives"? And I remember answering "yes" without any hint of hesitation. Well, actually, I would like to believe that there is. Maybe not as cheap as Cambodia, Laos, Thailand, Myanmar, Vietnam, India, Indonesia or the Philippines but not pocket emptying as what most people think.
Maldives is an archipelago of approximately 1,190 coral islands grouped in 26 atolls, spread over roughly 90,000 square kilometers in the warm waters of Indian Ocean. It is the smallest Asian country in terms of population and land area, and also the lowest country in the world. There are reports that the island nation is sinking and in a verge of disappearance from the surface of the Earth. While it is a fact for some and a myth for others, one thing is for sure – Maldives is the tropical paradise you've been dreaming of, whether underwater or above!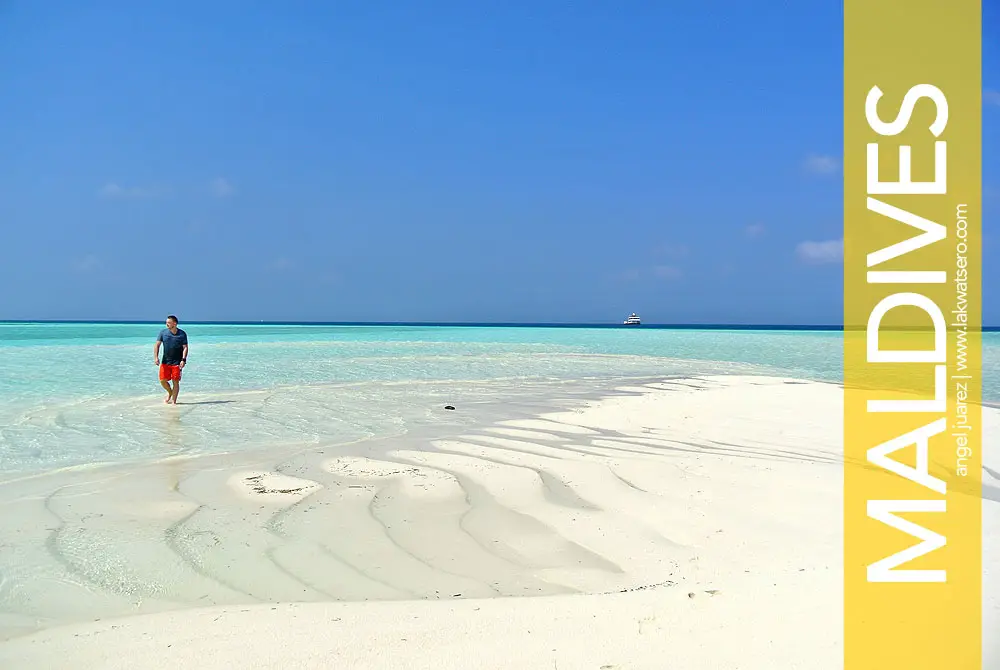 I got a chance to visit Maldives on a solo "budget" backpacking which I consider to be truly one for the books experience! In five days and four nights, I swam on its crystal clear turquoise waters, walked on its powder-like white sand beaches, dived on its unimaginable underwater world, visited raw islands, watched numerous sunrise and sunset, and experienced the famed sand, sea and sun of this tropical paradise.
After completely analyzing my expenses, I realized that my initial estimate was quite understated. I did everything that I could to make this trip a not so traumatic experience with my pocket and in the most budget friendly way that I could think of. But in the end, I still ended up with a little over P19,000 expenses perhaps it would be cheaper if I have a companion. Well that is the downside of solo traveling, you have to shoulder all the expenses. No regrets though, for it is all worth it! So without further ado, here's the summary of my trip with itinerary, expenses and other (hopefully) helpful tips to give you an idea on how it is to travel in this country that I know you've been dying to visit! 🙂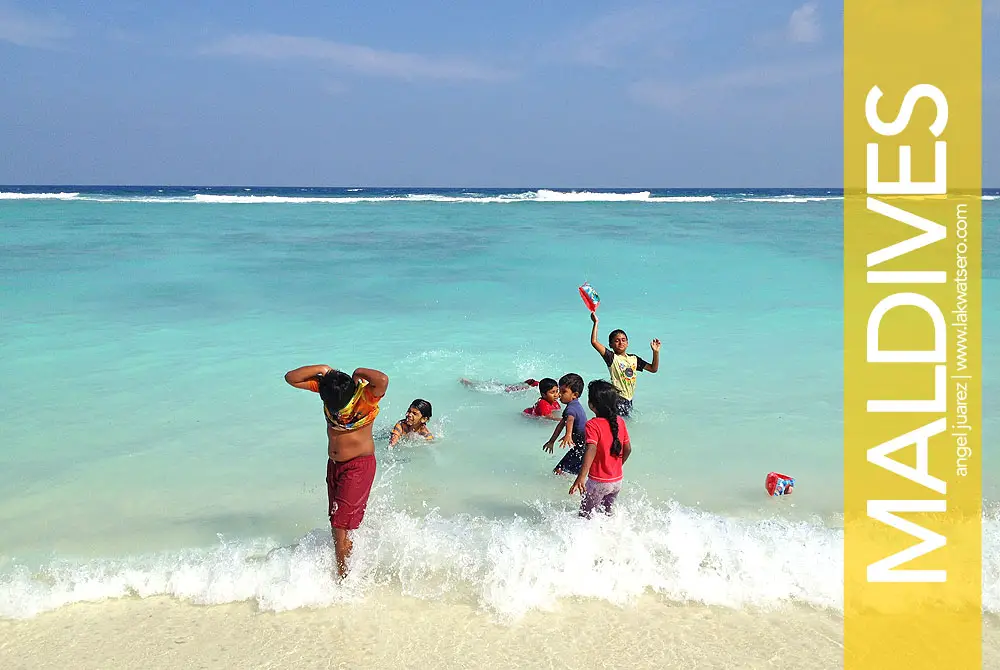 Sample Maldives Itinerary
Day 1: Around Hulhumale
1250H – 1315H: Arrival in Ibrahim Nazir International Airport of (Male) / Immigration
1315H – 1325H: Airport transfer to UI Inn Hulhumale (US$7.5 airport transfer)
1325H – 1430H: Check-in at UI Inn / Rest (US$43 one night in UI Inn)
1430H – 1630H: Explore Hulhumale Public Beach, shops, neighborhood
1630H – 1830H: Biking / sunset at Hulhumale Port (US$1 bike rental)
1830H onwards: Dinner / back at the hotel
Day 2: En Route to Maafushi
0600H – 0700H: Call time / sunrise at Hulhumale Beach
0700H – 1000H: Breakfast / free time / walk along the beach, town center, mosque
1000H – 1145H: Back at hotel / fix-up / check-out / proceed to Hulhumale Ferry Terminal
1145H – 1200H: Purchase ticket / waiting time
1200H – 1220H: Ferry ride from Hulhumale to Male (MVR5.5 Hulhumale to Male ferry tariff)
1220H – 1255H: Walk around Male towards Vilingili Ferry Terminal
1255H – 1500H: Buy ticket to Maafushi Island / dinner / waiting time
1500H – 1640H: Ferry ride from Vilingili Ferry Terminal of Male to Maafushi Island via Gulhi (MVR22 Male to Maafushi ferry tariff)
1640H – 1710H: Assembly / proceed to Holiday Lodge Maldives / check-in / briefing (US$117.96 two nights in Holiday Lodge)
1710H onwards: Free time / sunset at Maafushi / back at hotel / dinner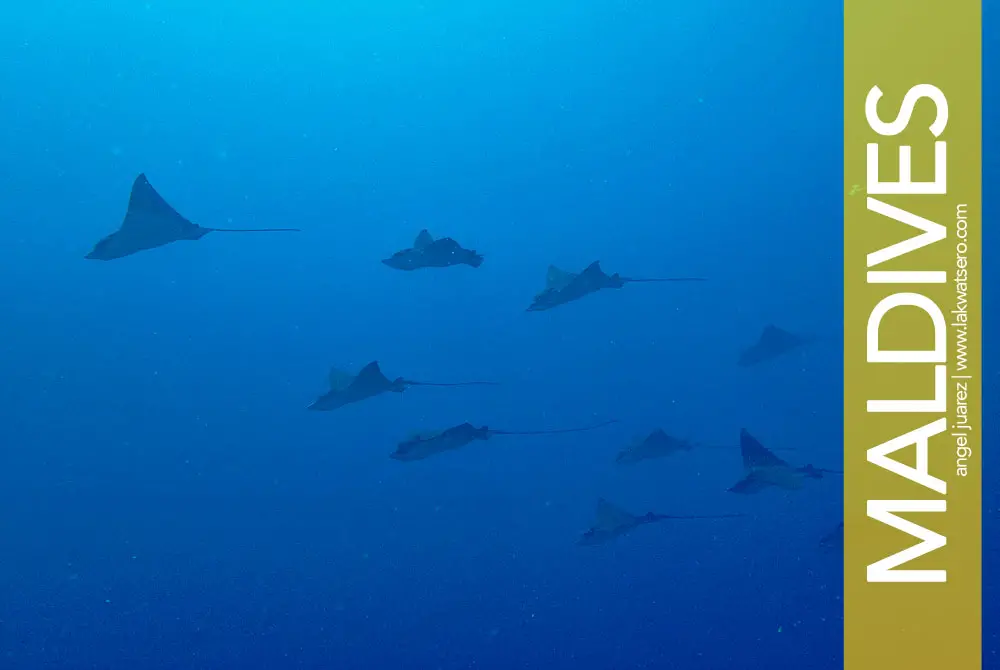 Day 3: Day Tour at Maadhoo Finolhu (Picnic Island)
0600H – 0900H: Call time / sunrise / breakfast / prepare for Picnic Island
0900H – 0920H: Transfer from Maafushi Island to Picnic Island
0920H – 1645H: Whole day in the island – explore/swim/snorkel/lunch (US$29 Promo Day Tour + US$11 Island Entrance)
1645H – 1700H: Pack-up
1700H – 1720H: Transfer from Picnic Island to Maafushi island
1720H onwards: Free time / sunset at Maafushi / back at hotel / dinner
Day 4: Scuba Diving in South Atoll + Back to Hulhumale
0700H – 0830H: Call time / breakfast / proceed to boat
0830H – 1200H: Two day dives in South Atoll (Miyaru Faru and Kuda Giri) with Maldives Passion (US$110 for two dives)
1200H – 1300H: Back in Maafushi / settle diving bill / hotel check-out
1300H – 1445H: Ferry ride from Maafushi Island to Vilingili Port of Male (MVR22 Maafushi to Male ferry tariff)
1445H – 1545H: Arrival in Male, walk around the city / shop for grocery items, post cards and souvenirs / proceed to Jetty Port
1545H – 1605H: Ferry ride from Male to Hulhumale (MVR5.5 Male to Hulhumale ferry tariff)
1605H – 1630H: Bus from Jetty Port to UI Inn (MVR3 local bus tariff)
1630H onwards: Check-in at UI Inn / free time / beach / grocery / dinner (US$43 one night in UI Inn)
Day 5: Fly out of Male
0540H – 0730H: Call time / jog / sunrise at Hulhumale Beach
0730H – 0800H: Breakfast
0800H – 0815H: Bus to Hulhumale Ferry Port / buy ferry ticket (MVR3 local bus tariff)
0815H – 0835H: Ferry ride from Hulhumale to Male (MVR5.5 Hulhumale to Male ferry tariff)
0835H – 0940H: Arrival in Male / shop / walked around the city: Mosque, Sultan Park, Post Office, National Museum
0945H – 1015H: Proceed to Male Jetty Port / buy ticket / ferry boarding (MVR5.5 Male to Hulhumale ferry tariff)
1015H – 1035H: Arrival in Hulhumale
1035H – 1055H: Bus to hotel (MVR3 local bus tariff)
1055H – 1130H: Pack-up / wash-up / check-out
1130H – 1145H: Transfer from hotel to airport (US$7.5 airport transfer)
1145H – 1350H: Flight check-in / airport free time / boarding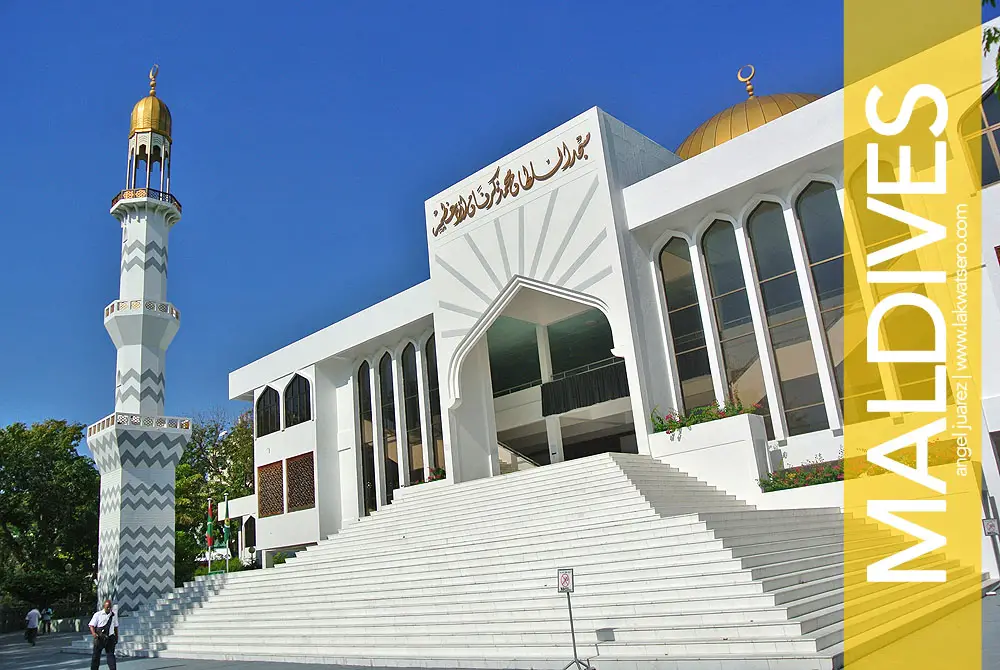 Budget and Expenses (Excluding Airfare)
US$86 – Two nights accommodation in UI Inn Hulhumale
US$117.96 – Two nights accommodation in Holiday Lodge Maldives Maafushi
US$15 – Airport transfer (Airport – UI Inn – Airport)
US$110 – Two dives at Maldives Passion (including gear and equipment)
US$29 – Maadhoo Finolhu Day Tour (Promo rate of Holiday Lodge Maldives for February – barbecue lunch & snorkel set included)
US$1 – Bike rental in Hulhumale
US$2.93 – Round trip ferry tariff (Male – Maafushi – Male)
US$2.07 – Other transportation expenses (local bus and ferry rides)
US$32.95 – Food expenses
US$40.93 – Miscellaneous expenses (souvenirs, grocery items, post cards, mailing costs, etc.)
————
US$437.84 (Approximately P19,000.00) Solo Backpacking Maldives Expenses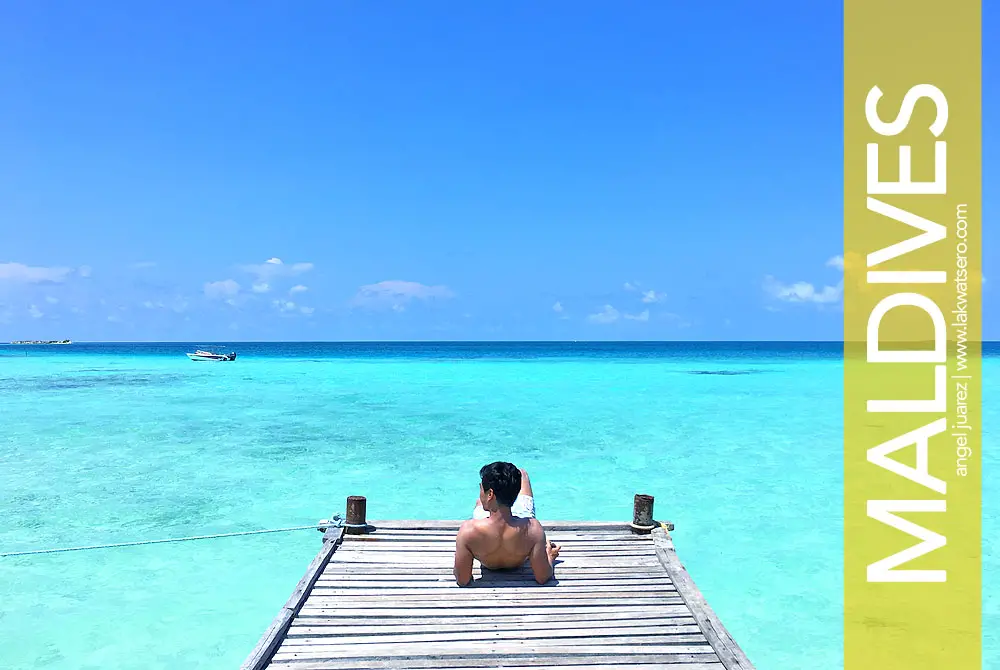 Where to Stay in Male or Hulhumale
If you are planning to stay near the airport in Hulhule Island, you can book any hotel in Hulhumale or Male. The quiet neighborhood of Hulhumale is the best option, it has a long stretch of public white sand beach, has budget hotels, and it is connected to Airport in Hulhule Island by a bridge with only around 10 minutes of travel time. There are public buses in Hulhumale Island that go around the neighborhood and ferry terminal, fare is fixed at 3 MVR
Male, on the other hand, has lots of shops, restaurants, hotels and government establishments but no beach.
Top-Rated Budget Accommodations in Hulhumale
Express Inn
Hulhumale, Male
Starts at 2,000 PHP (2-person sharing)

Dream Relax Hotel
Hulhumale, Male
Starts at P2,000 PHP (2-person sharing)
Where to Stay in Maafushi Island
There are numerous hotels, inns and lodges in Maafushi Island and they offer good accommodations with their price range.
Top-Rated Budget Accommodations in Maafushi
Kaani Beach Hotel
Maafushi Island, South Atoll
Starts at 2,500 PHP (2-person sharing)

Seven Corals Guest House
Maafushi Island, South Atoll
Starts at P1,400 PHP (2-person sharing)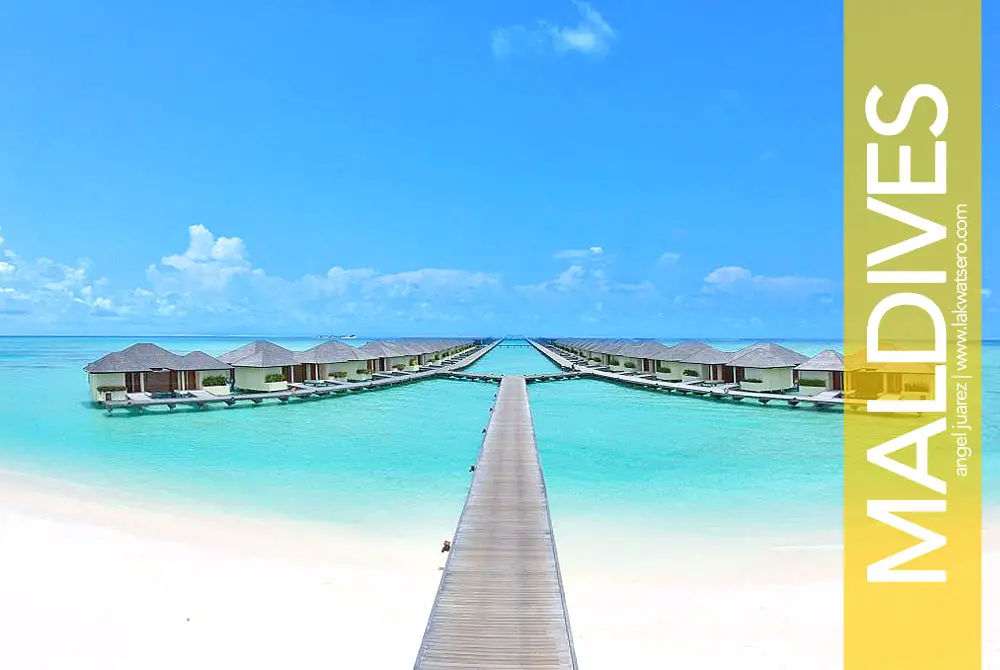 Going In, Around and Away Male Airport, City and Nearby
Airport to Male City Public Transport (Ferry)
Male City is accessible from the Ibrahim Nazir International Airport via public ferry. Travel time is approximately 10 minutes. Fare is 25 Rufiyaa (30 MVR after 12 Midnight).
Public ferry from Ibrahim Nazir International Airport to Male City is available from 7AM to 2AM with departure every 15 minutes on peak hours / day time (No travel from 12PM to 2PM on Fridays)
Public ferry from Male City to Ibrahim Nazir International Airport is available from 6:45AM to 1:45AM with departure every 15 minutes on peak hours / day time (No travel from 11:45AM to 1:45PM on Fridays)
Airport to Hulhumale Public Transport (Bus/Taxi/Hotel Transfer)
Hulhumale is accessible from the Ibrahim Nazir International Airport via public bus. Travel time is approximately 10 minutes. Fare is 16 MVR.
Public bus from Ibrahim Nazir International Airport to Hulhumale is available from 6:30AM to 3:00AM (No schedule from 12PM to 2:30PM on Fridays)
Public bus from Hulhumale to Ibrahim Nazir International Airport is available from 6AM to 2:30AM (No schedule from 11AM to 1:30PM on Fridays)
Airport taxi to Hulhumale costs 100 MVR, travel time is around 10 minutes
Most hotels in Hulhumale offer transfer for a fix rate of 7.5 USD one-way, travel time is around 10 minutes
Male to Hulhumale Public Transport (Ferry)

Public ferry connects Male City and Hulhumale. Travel time is approximately 20 minutes. Fare is 5.5 MVR
Public ferry from Male City to Hulhumale is available from 5:30AM to 2:30AM with departure every 15 minutes on peak hours / day time (No travel from 11:45AM to 1:30PM on Fridays)
Public ferry from Hulhumale to Male City is available from 5:20AM to 3AM with departure every 15 minutes on peak hours / day time (No travel from 11:45AM to 1:30PM on Fridays)
Male to Vilingili Public Transport (Ferry/Taxi)
Vilingili Port is where ferries going to provinces depart. Although they are on the same island, regular public ferries connect Male Jetty Port and Vilingili Port almost round-the-clock except on prayer time on Fridays. Travel time is approximately 10 minutes. Fare is 3.25 MVR
Taxis are also available at fix rate of 25 MVR
Male to Other Islands/Provinces

Public ferry connects Male City to other islands and provinces including Maafushi, Gulhi and Guraidhoo in South Atoll . Travel time from Male to Maafushi is approximately 90 minutes and fare is 22 MVR
No public ferry to provinces on Fridays
For schedule of ferry to provinces, check out: http://www.mtcc.com.mv/media/3958/provinceferryschedule.pdf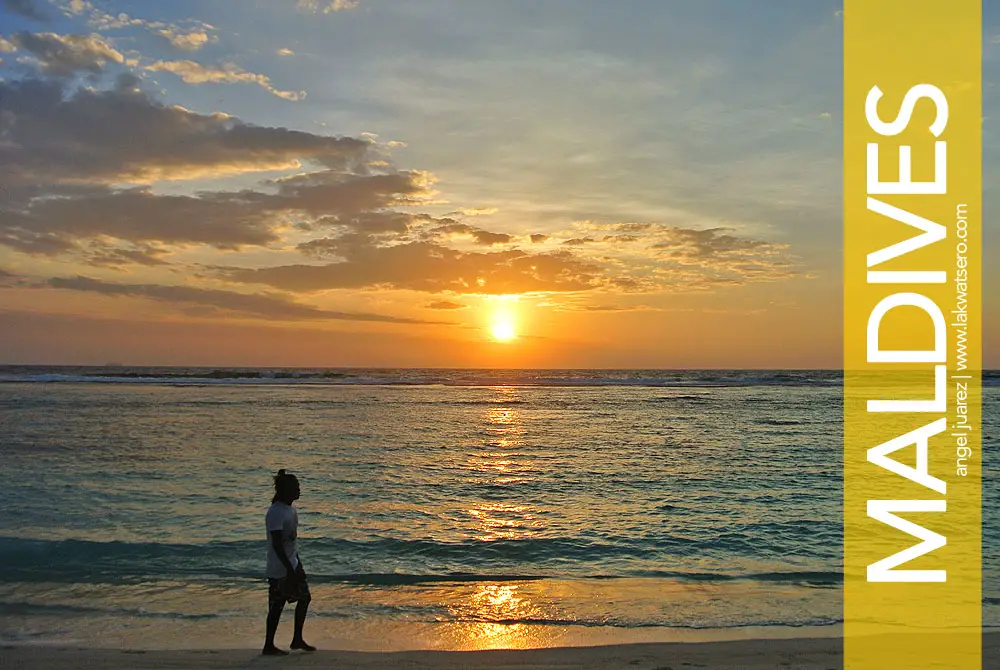 Tips
All nationalities can obtain free visa upon arrival in Maldives
Maldives is a Islamic state, as such religious materials that are offensive to Islam, religious idols, pornographic materials, narcotics and psychotropic substances, and live pigs are strictly prohibited. Meanwhile, arms and ammunition, alcohol and spirits, pork and its by-products, dogs and dangerous animals are restricted except for government authorities
United States Dollar is widely accepted anywhere in Maldives, prevailing exchange rate is 1 USD = 15 Maldivian Rufiyaa (MVR)
I suggest to exchange only small amount of your United States Dollars to Maldivian Rufiyaa (I exchanged only 100USD), enough to pay for local transportation and small stores. Although they accept USD too, it is cost effective to pay in MVR since some round up the USD amount.
Public transport (ferry and bus) in Maldives is operated by Maldives Transport and Contracting Company PLC. Their latest schedule can be viewed here: http://www.mtcc.com.mv/transporthome.aspx
Taxi rate in Male and Hulhumale is fix at 25 MVR
Commonly used power outlets in Maldives is the British Type – 3 flat prongs, power is 230V 50Hz
Maldives has two distinct seasons: dry from January to April (northeast monsoon) and wet from mid-May to November (southwest monsoon). But despite the little rain, expect the sun all year round
Maldivian cuisine is based on three main items: coconuts, fish and starches. A complete typical meal costs around 50 – 90 MVR in local eateries and restaurants
Bikini is strictly prohibited in public beaches
Staying in exclusive island resorts is definitely costly, the cheaper way of experiencing Maldives is to stay in cheaper hotels, lodges or inns and just go on island hopping or day excursion to see the other islands, beaches and even the exclusive resorts
Maadhoo Finolhu or Picnic Island in South Atoll is a beautiful island with long stretch of powder-like white sand beach. It will be converted into another exclusive island resort soon so take the chance to visit it while construction has not yet started
Budget carriers Air Asia and Tiger Airways fly from Kuala Lumpur and Singapore respectively. Unfortunately though, Air Asia will stop serving the route effective March 2014. That leaves Tiger Airways from Singapore as the only budget carrier from South East Asia flying to Male
Maldives can be very expensive if you stay in exclusive island resorts. But in the recent years, decent hotels in the city and even in the outlying islands have opened, paving the way for traveler to experience the island nation on cheaper budget
Take note of published rates of any establishments, most exclude the taxes on the published rates