Living up to its name, the cakes and pastries of Sans Rival in Dumaguete have really no rival. Thanks to Trinidad "Tita Trining" Teves-Sagarbarria, the founder of Sans Rival Cakes and Pastries, and her children who inherited the same passion and continued the baking legacy she founded.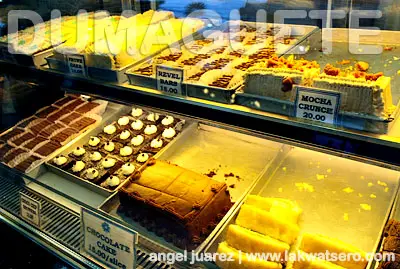 What started as a small-time garage bakeshop in 1977, Sans Rival Cakes and Pastries evolved into a cozy cafe. Now considered as a local icon providing Negrenses with the sweet and deliciously baked goodies for more than three decades now. To date, the bakeshop has become the place to go for a guaranteed sweet and  appetizing  food experience.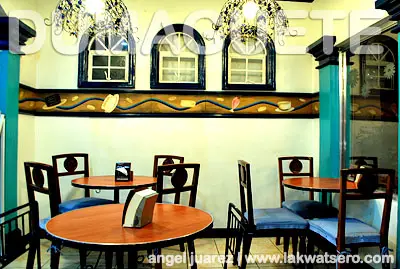 Who would dare resist their trademark Silvanas or their house specialty Sans Rival, their best sellers. Personally, I have never tasted Silvanas as creamy as theirs before, I fell in love at first bite, and the taste got even better as I came near to my last.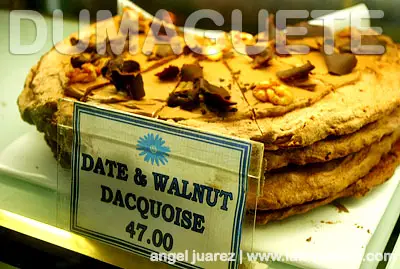 Other best sellers include my personal favorite Date and Walnut Dacquoise, Tiramisu, Capuccino Cake, Cookie Monster, Blueberry Cheesecake, Blackforest, Concorde, Mango Cloud, Banana Pie, Apple Pie with Streusel Toppings, Brazo de Mercedes, Prune Cake, Mocha Crunch, Chokahlua Gateau and so much more. They also offer cookies, pastries, pasta, specialty dishes and drinks in their dine-in shop, and they come in cheap prices 🙂
Their flagship store is at #3 San Jose Street, Dumaguete City, just a few steps from the famous city boulevard. Just recently, they also opened a branch in Robinson's Place Dumaguete. Meanwhile, a specialty bakeshop named The House of Silvanas opened in Manila in 1995 offering the same recipe as Sans Rival Dumaguete. The House of Silvanas is owned by Mary Ann Sagarbarria, daughter-in-law of Tita Trining.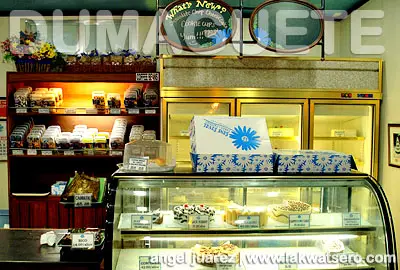 So you next time you visit Dumaguete City, make sure to have a sweet rendezvous at Sans Rival, and you will definitely find one of the reasons to come back in Dumaguete.
Take my word for it 🙂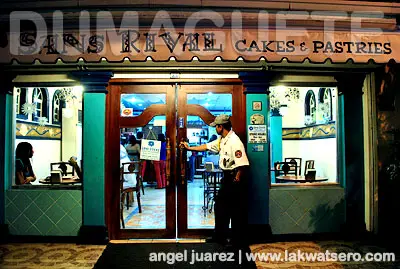 Sans Rival Main
#3 Monday San Jose St., Dumaguete City
Contact No: (035)225-4440/(035)225-4393
Hours of Operation: Monday to Sunday (9am to 7pm)
Sans Rival Branch
Ground Floor Robinson's Place Dumaguete
Dumaguete Business Park and IT Plaza, Barangay Calindagan, Dumaguete City
Contact No: (035)226-3506
Hours of Operation: Monday to Sunday (10am to 8pm)