Taal Volcano: Travel Guide, How to Get There, Where to Stay, Activities & More
Categories

Luzon, Travel Guide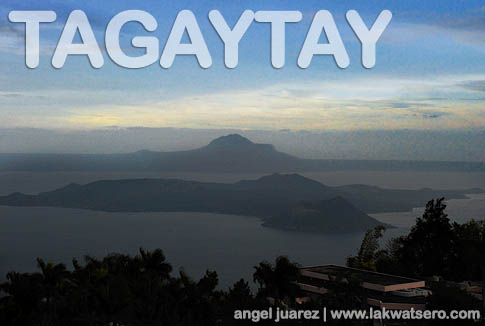 One need not be an experienced mountaineer to trek Taal Volcano, mainly for three reasons: the trail is so easy; the volcano is quite small; and lastly, you can ride a horse from ground zero to the top.
Famous for being the smallest active volcano in the world, Taal Volcano is actually a volcano within a lake (which used to be an old crater) within an island of Luzon, Philippines. Bounded by the provinces of Cavite and Batangas, it is just around 60 kilometers south-southeast of Metropolitan Manila.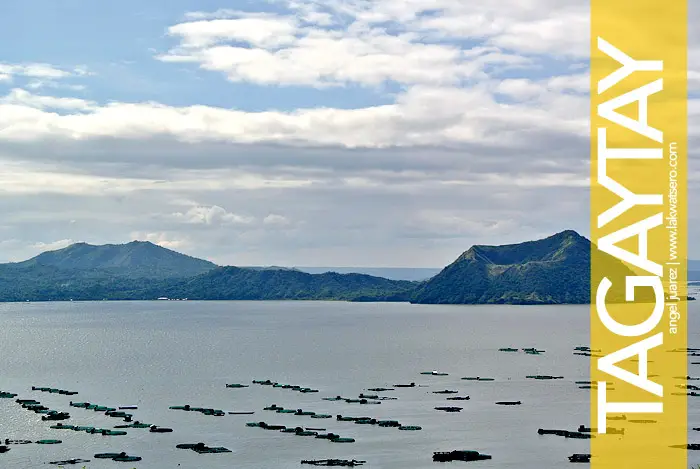 Volcanologists described it as a small volcanic island, called as Volcano Island, located within a 20 x 30 kilometer lake-filled complex caldera called Taal Lake (Lake Bonbon), which was tagged as one of the great volcano-tectonic depressions of the world. Due to its proximity to highly populated areas, Taal is one of 16 "Decade Volcanoes" that have been identified by the volcanology community as presenting large potential hazards to population centers.
But despite the dangers it possess, Taal Volcano has its unique charm. A trek to its old crater is an easy adventure worth experiencing.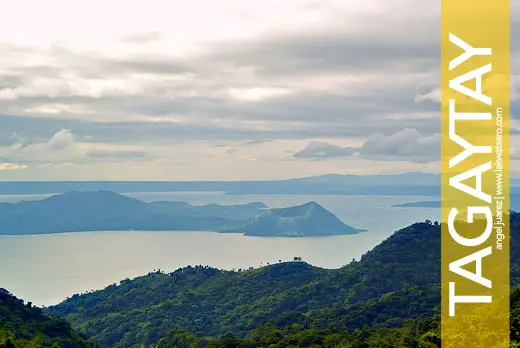 How to Get to Taal Volcano
To get to Taal Volcano, one needs to hire a banca to cross the Taal Lake from Talisay, Batangas. To go to Talisay, hire a tricycle or a jeepney from Tagaytay City, passing through a narrow zigzag road down to this town. There are regular jeepneys running all day from Tagaytay to Talisay and back (40min). Another option would be to go to Tanauan, Batangas, where you can catch a jeepney at the public market for the thirty-minute bumpy trip to Talisay (~P20.00/~$0.5). But public transport is sometimes difficult especially the return trip, so it is advisable to bring your own car or hire one for a roundtrip.
Most tourists prefer the Tagaytay route which is an hour and 15 minute drive from Manila (2 to 3 if traffic). You can go there via the South Luzon Expressway (SLEX) or via Coastal Road /Aguinaldo Highway. Via SLEX, take the Carmona Exit and drive down to Governor's Drive and Silang up to the entrance of Tagaytay City. You can also take Sta. Rosa exit going to Tagaytay City. Via Coastal Road, drive south to Aguinaldo Highway passing through Bacoor, Imus, Dasmarinas and Silang Cavite.
For commuters, via Tagaytay catch a bus from Buendia/Pasay to Nasugbu or Balayan, these pass through Tagaytay City. Via Tanauan, take a bus from Pasay marked for Lemery, then get off in Tanauan, Batangas.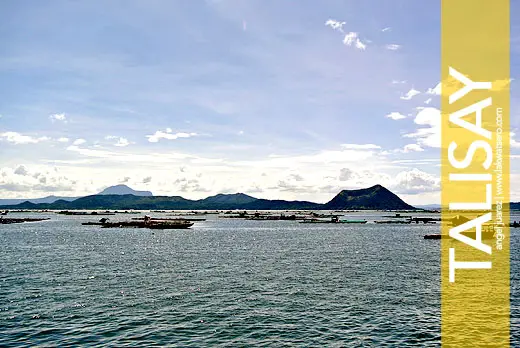 Where to Stay near Taal Volcano
There is no hotel in Taal Volcano, so if you are planning to spend the night there, you can scout for resosts in Talisay or hotels in Tagaytay.
In Talisay, San Roque Beach Resort has airconditioned rooms for around P1500 (~$38) with breakfast, they also have cottages for as low as P800.00 (~$20).
In Tagaytay, there are numerous hotels to choose from. Some popular hotels here are Days Hotel, Sonya's Garden, Taal Vista Hotel, Discovery Suites, Royal Taal Inn, Tagaytay Country Hotel and Dacha Hotel Villas. For budget travellers, highly recommended is the ViewPoint Inn located in Tagaytay-Batangas Highway, Neogan, Tagaytay City. They have non-aiconditioned rooms for as low as P800 (~$20) for 12 hours stay and P1200 (~$30) for an overnight stay. Air-conditioned rooms are at P1800 (~$45) for overnight stay. They offer free breakfast for all overnight stay, or 10% off on your room rate if you opt not to avail of the meal.
What to Do in Taal Volcano and Nearby
Here is the list of the activities in Taal and surrounding areas.
Banca ride to Taal for as low as P1,500 (~$38.00) for a boat that fits up to 6 people (expect rough waters/waves so be ready to get wet)
Swim in Taal Lake
Ride a horse to the Taal crater (and back) for P500.00 (~$13)
Trek to Taal crater
Tour Tagaytay Picnic Grove, People's Park in the Sky, Caleruega Church
Dine in any restaurants in Tagaytay that offers unobstructed view of Taal
(Visited 2,088 times, 3 visits today)