It took us two failed attempts in the past two months before finally getting to Mantangale Alibuag Dive Resort in Balingoan, Misamis Oriental. Three years have passed since we last dive there, so imagine how our excitement built up. Thankfully, the third one is a charm! All the universe finally connived to bring us there on our third try.
Mantangale for me feels like home, it is home! And as if sea turtles going back to their abode after detaching for so long, Ate Claudia and I returned.
It was February and the northeast monsoon was on its peak. But on that particular weekend, except for the quite choppy surface, everything projected hints of summer – clear and blue skies, abundant of sun and warm water. What a welcome for our homecoming!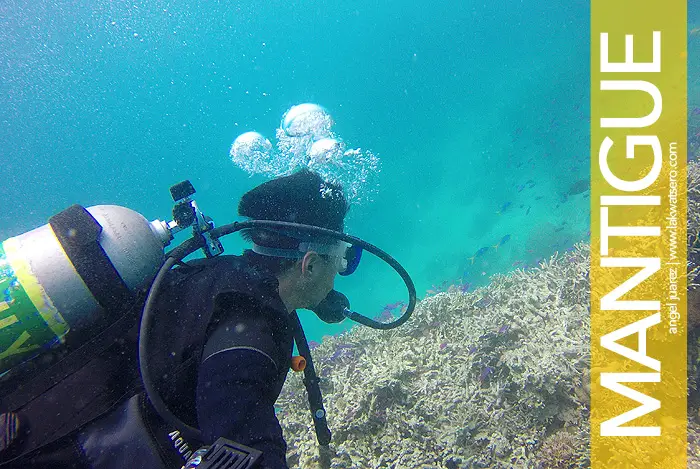 The group was already aboard the boat and waiting for us when we arrived, they were mostly Russian scuba divers skipping from the freezing winter of their country. Coming all the way from Cagayan de Oro, we were a bit late but Sir Dodong made us feel relaxed and comfortable. The slight delay was a blessing in disguise for the other Russian guy who almost missed the dive for taking extra time under his sheets.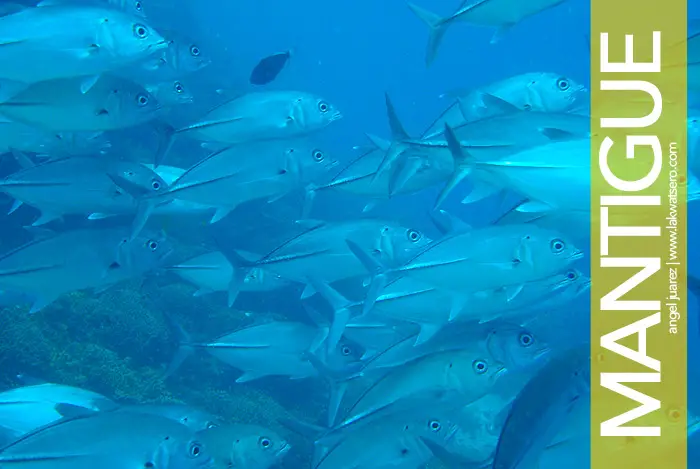 When everyone's ready, we sailed north towards Mantigue Island, with the backdrop of the iconic mountains of Camiguin Island getting bigger as we get closer.
Mantigue Island
Diving in Nitrox, we had our first descent in a sloping seabed covered with corals and sponges, and decorated with featherstars and other crinoids. Various tropical species such as shrimp fish, eels, spade fish, wrasses, groupers, triggers, chromis, damsels, angels, bats, anthias and other macroscopic creatures were everywhere. We also saw the school of jacks on the last few minutes of our dive which was quite a surprise since they usually hang around in the early morning. We surfaced after 40 minutes underwater with maximum depth of 29 meters.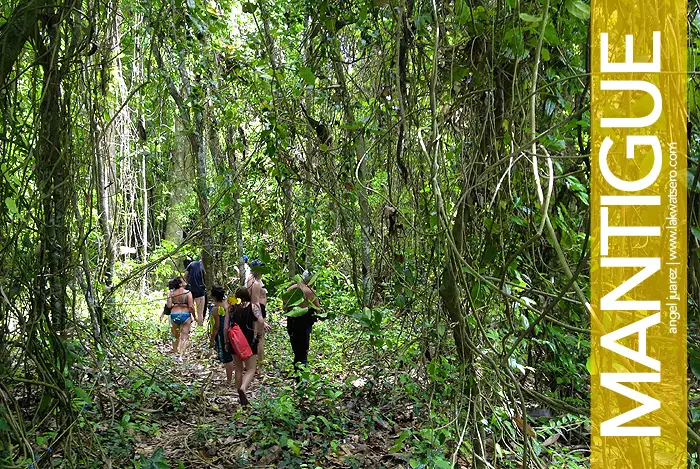 Our boat docked in the white sand of Mantigue Island for our surface interval. Although I have dived around its water in 2011, it was my first time to set foot in the island so I took advantage of the moment to explore the place. It was just small anyway, but it has a small forest. Quite amazing!
Sipaka Point
By and by, we sailed back to Balingoan for our second dive in Sipaka Point.
Sipaka Point is situated off the coast of the Municipality of Talisayan, in an area known for strong current. It has white sandy and gradually sloping seabed decorated with sea fans, sponges, hard and soft corals, feather stars and other crinoids and hydroids, an abode for variety of macro and tropical marine species.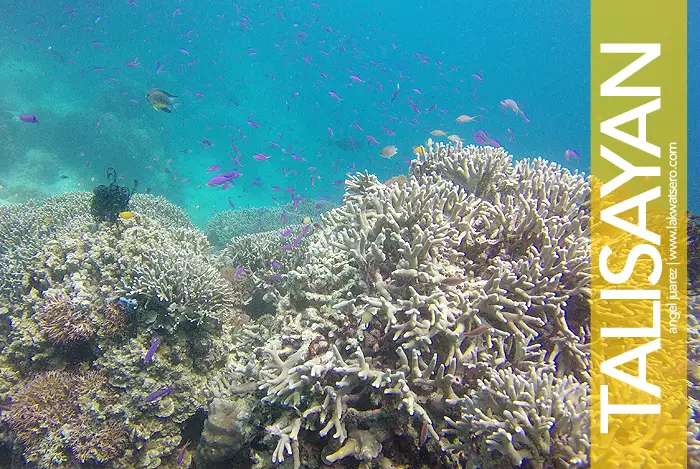 We stayed underwater for almost an hour, shallower at 17 meters maximum depth where we saw stonefish, frogfish, banded sea snake, giant groupers, puffers, wrasses, triggers and other colorful marine creatures.
Aaaah! It was two refreshing dives in the waters of Mantigue Island and Sipaka Point. I hope I could dive more but they were just enough to bring my sanity and salinity back. It felt great to be back in the water again, and it felt greater to be back in Mantangale Alibuag Dive Resort. Mantangale never ceases to amaze me!
Mantangale is home. 🙂