This is the day two travelogue of the five-day trip to El Nido.
El Nido may not have the challenging wrecks of Coron or as diverse as Apo Reef and Tubbataha, but being a marine protected area with numerous dive spots that offer great nature diving, El Nido is definitely worth diving!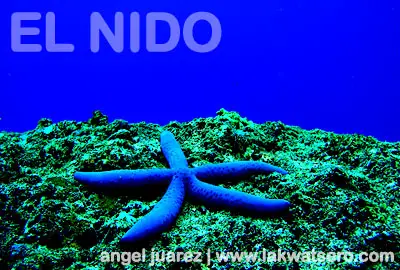 El Nido's Bacuit Bay has more than 20 dive sites ranging from shallow to deep waters. Blessed with rich marine life, the area is home to variety of wildlife including sea turtles, mantas, dugongs and other tropical fishes, as well as colorful corals, crinoids and other marine life.
Ate Claudia and I showed up early in Palawan Divers for our much awaited dives in Bacuit Bay. We were scheduled to have three dives for the day, which was not usual for the shop who normally goes on only two dives per day.
Windel, our Dive Master, oriented us and conducted review of hand signals and other safety precautions. It is a common practice for Palawan Divers to conduct reviews before the dive even to those with higher certifications (yes even DMs), and not all dive shops does a review like what they did. It only proves that they want leveled understanding to ensure safety. They were very professional yet cool, and I felt so safe diving with them.
Our dive boat sailed on calm waters of Bacuit Bay at around 9AM. We were divided into three groups: DM Windel was with us with Malcolm, an English guy working as DM in Malaysia; another two English divers Paddi and Heidi were with DM Yoshi; and Rafael, a French guy diving with Abby, a soon-to-be  DM.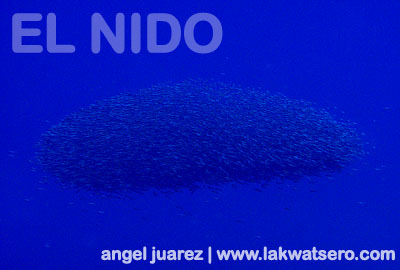 First dive was at Abdeen's Reef, south east of Miniloc Island. The area is known to have a variety of fishes and good corals. Table, Hard, Staghorn and Mushroom corals are abundant in the site, while Garden Eel, Butterflies, Damsels, Fusiliers, Rabbits, Wrasses, Unicorns, Angels and other tropical fishes roam around. It has also a lot of Nudis, small Crabs and Shrimps for a good macro photography. A buoy line that goes down to eight or nine meters is located around 15 meters from the cliff. The reef is around 25 to 30 meters wide up to the edge of the slope.
We went down to a maximum of 26.3 meters, where we witnessed the Garden Eel, a school of small Stripe Fish camouflaging a big fish, a school of Squids, Bat Fish, Barracudas, Cardinal Fish and the resident fishes, corals and crinoids in the area. Windel was also patient in searching for macro Shrimps, Nudis and Crabs. After 63 minutes underwater, we ascended with only 20 bars of air left in my tank.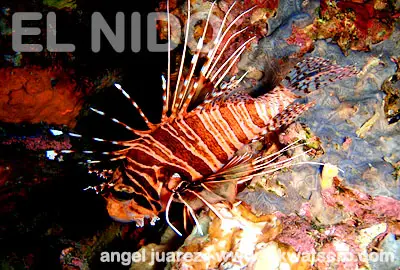 Next dive was at the southwest part of Paglugaban Island. The site is home to Nudis, Shrimps, Crabs, Sweetlips, Unicorns, Fusiliers and other tropical fishes and corals.
The dive boat stopped at 15 meters from the island, where the anchor line dropped to a depth of up to six meters. The dive site goes down to up to 50 meters.
When we went down, we heard a big blast. We all looked around with worried looks but the area was clear. We were all sure that it was a dynamite. It was so sad considering El Nido is a marine protected area.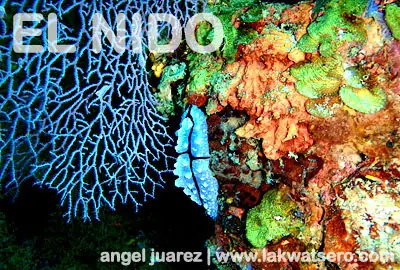 We continued our dive but we only stayed up to maximum of 22 meters to the rock formations south of the island, where we passed on narrow pathways in between the boulders. Nudis, Porcupines, Puffer Fish, Lion Fish, Trumpets, Butterflies, Angels, Lobsters, Groupers, Fusiliers, Baramundi and other fishes thrive in the area. It was another long dive at 73 minutes with 40 bars left in my tank when we surfaced.
We had our lunch at Entalula Beach, a lovely island with fine white sand and surrounded by cliffs. It was an hour past noon, the sun was up but it was raining. After two dives, with just fruits and coffee for breakfast, I felt really hungry and the fried fish and fruits prepared by the dive shop were great relief.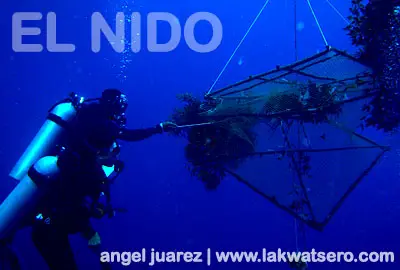 When the lunch break was through, we proceeded to Comocutuan Island for our third and last dive. Comocutuan Island is a small circular limestone islet with underwater slope that goes down up to 35 meters. The dive boat dropped the anchor to the southern part of the island on a depth of 10 to 15 meters. On our descent, we saw a cage with a lot of squid eggs. The cage serves as nesting ground of squids.
As we went deeper, we circled around the island to a maximum depth of 16 meters. We saw a lot of Nudis in various sizes and colors, Many Spotted Sweetlips, Lion Fish, Trigger Fish, Butterflies, Angels, Banners, Snappers, Wrasses, Trumpets and other tropical fishes, corals, sponges and colorful crinoids. It was another long dive, we logged 76 minutes underwater with 30 bars left on my tank.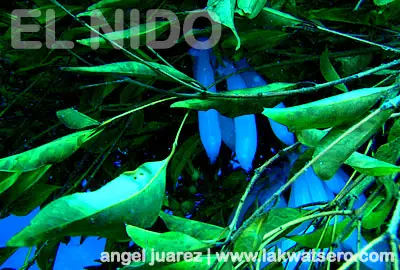 Three long dives in a day, we were all tired but happy and satisfied. Diving in El Nido is truly worth the long travel and the long wait. El Nido is more than the awe inspiring landscapes, cliffs, white sand beaches, islands and islets because its true beauty can be best appreciated underwater.
The day was about to end, and it was our tradition to indulge ourselves with great foods after good dives, so Ate Claudia and I spent the dinner at Lonesome Carabao Lounge with their Spicy Crabs and own version of Shrimp Tempura.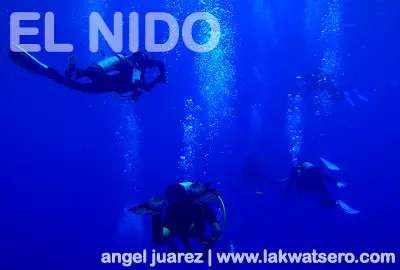 Quick Facts
Dive Shops in El Nido
Dive Rate

Palawan Divers Rate (Equipment and lunch are included):
2 Fun Dives = P2800
3 Fun Dives = P3500