The Cinemalaya tradition continues in University of the Philippines Diliman for the Cinemalaya Goes UP! For those who have failed to watch the screenings in Cultural Center of the Philippines (CCP) and Greenbelt 3, this is your chance see the unseen and catch these rare films.
Now in its seventh year, the UP Cineastes' Studio brings the hottest films of the Cinemalaya Philippine Independent Film Festival to the UP Film Institute, Diliman from July 26 to August 5, 2011. Tickets are priced at P80.00 and are available at UP Film Center Box Office. For ticket reservation contact +639272990318.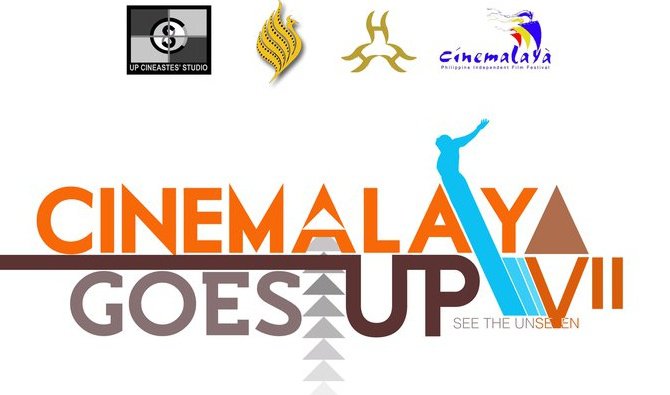 Schedule:
July 26
Sayaw ng Dalawang Kaliwang Paa – 5:00pm
Babae sa Septic Tank – 8:00pm
July 27
Amok – 5:00pm
Bahay Bata – 8:00pm
July 28
Cuchera – 5:00pm
I-libings – 8:00pm
July 29
Niño – 5:00pm
Ligo na U, Lapit na Me – 8:00pm
Aug 2
Teoriya – 5:00pm
Bisperas – 8:00pm
Aug. 3
Isda – 5:00pm
Busong – 8:00pm
Aug 4
Shorts A – 5:00pm
Patikul – 8:00 pm
Aug 5
Shorts B – 5:00pm
New Breed Best Picture: Ang Babae Sa Septic Tank – 7:00pm
Directors Showcase Best Picture: Bisperas – 9:00PM
Cinemalaya 2011 Winners
Meanwhile, winners of the Cinemalaya Independent Film Festival 2011 were announced in an awarding ceremony held in the Cultural Center of the Philippines, July 24. The accomplishments achieved by these films  in the festival are expected to be only the start as most films are already invited in international festivals like those in Sundance, Cannes,  Brussels, Istanbul and other countries.
New Breed (Full-Length) Category
Best Film – Ang Babae Sa Septic Tank
Best Director – Marlon Rivera (Ang Babae Sa Septic Tank)
Special Jury Prize: Niño
Best Actress – Eugene Domingo (Ang Babae Sa Septic Tank)
Best Actor – Edgar Allan Guzman (Ligo Na U, Lapit Na Me)
Best Supporting Actress – Shamaine Buencamino (Niño)
Best Supporting Actor – Art Acuña (Niño)
Best Screenplay – Chris Martinez (Ang Babae Sa Septic Tank)
Best Cinematography – Arvin Viola (Ang Sayaw ng Dalawang Kaliwang Paa)
Best Production Design – Laida Lim (Niño)
Best Editing – Lawrence Fajardo (Amok)
Best Original Music Score – Christine Muyco and Gemma Pamintuan (Ang Sayaw ng Dalawang Kaliwang Paa)
Best Sound – Mike Idioma (Amok)
Short Feature Film Category
Best Film – Walang Katapusang Kuwarto
Best Director – Rommel Tolentino (Niño Bonito)
Special Jury Prize – Hanap Buhay
Best Screenplay – Emerson Reyes (Walang Katapusang Kuwarto)
Directors' Showcase Category
Best Film – Bisperas
Best Director – Aureaus Solito (Busong)
Best Actress – Raquel Villavicencio (Bisperas)
Best Actor – Bembol Roco (Isda)
Best Supporting Actress – Julia Clarete (Bisperas)
Best Supporting Actor – Jaime Pebangco (Patikul)
Best Cinematography – Roberto Yñiguez (Bisperas)
Best Production Design – Rodrigo Riccio (Bisperas)
Best Editing – Benjamin Tolentino (Isda)
Best Original Musical Score – Diwa de Leon (Busong)
Best Sound – Diwa de Leon (Busong)