My very good friend and dive buddy Ate Claudia Artazo shares how our Tubbataha Dream started, deferred and will finally come to reality. With  less than a month to go, our road to Tubbataha is coming to an end. See you soon Tubbataha!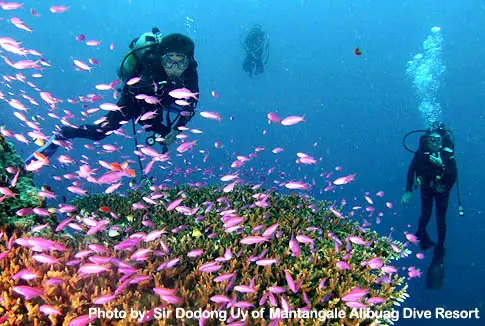 Prologue:
Measuring 99,600 hectares in size, the Tubbattaha Reef National Marine Park (TRNMP) is made up of 2 atolls rising in the middle of the Sulu Sea. A Study by Conservation International has confirmed what Scientists long theorized, that it is the nursery for fish and coral larvae that populates the Sulu-Sulawesi Triangle – an area that not only covers the most important and productive fishing grounds of the Philippines but extends as far south as Malaysia and Indonesia.
So important is this submerged structure in the balance of the underwater eco- system that UNESCO declared it a world heritage site as far back as 1993. In 1998, Former Philippine President Fidel Ramos, a keen diver himself, created Task Force Tubbataha and a station equipped with radar and manned by zealous rangers was established and now guards the park 24/7.
Several factors are responsible for the almost virgin conditions of this underwater jewel. The convergence of currents constantly brings in a barrage of the nutrients and clean water a healthy reef and its inhabitants demand. Being the largest and almost lone structure in the middle of a vast expanse of ocean guarantees a healthy influx of pelagic visitors looking for a meal and other services an underwater community provides.
Being almost a hundred nautical miles from the nearest port, access is only through Live-aboard vessels and voyages to the park are determined by the weather. A small window-from late March to early June when calm seas and clear skies are the best and only times for divers to visit. The strong winds and rough swells the rest of the year deters both authorized and un-authorized incursions into the park and permits the reef to settle back into its natural state of regeneration. (www.tubbatahareef.org)
December 2008.
The idea came to invade the mysterious depths of Sulu Seas, when Angel and I planned and pledged ourselves for Dive Tubbataha 2010. They said it's the holy grail for divers in the country and you can never be an accomplished one unless you explored its depths. But more than proving to ourselves and counting sites visited, we wanted desperately to experience and catch sight of the glorious beauty of this elusive paradise – an epitome of the exquisiteness of creation!
Our plans were put in order: dive as often our schedules and pockets can allow, earn course necessary to increase our capacity, acquire necessary gear, learn lessons from every dive we had, and more. Enjoying every bit of the journey towards this dream. The banner of "Dive Tubbataha 2010" brandishing Angel's travel log since early 2009.
But things didn't turn out as planned and visiting the reefs last year was canceled and deferred indefinitely. It didn't dampen our spirits though and I always believed there is always a time for everything, a perfect time. And trusting that the Lord always knows the best, that waiting is part of his answers to prayers. And so we wait…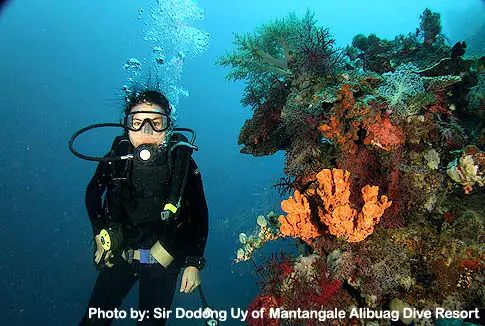 December 2010
Two years exactly when Angel and I both pledged ourselves to this promise like a covenant. The message came unexpectedly, without any hint through a priest. I was diving one quiet Sunday for my last dive of the year, just six days before Christmas. Fr. John Young whom I just met, simply asked if I want to join them in their Tubba trip – I was caught off guarded – surprises always come in unlikely situations. That was my greatest gift last Christmas, indeed real gifts don't come on packages and bows!
I have to relay the news to Angel, as always I had the last word for our dive trips – he simply threw it back to me to decide. I waited for about two weeks to listen if we'd really go. It is expensive and it would mean some preparations to be put in order in just four months – it meant stretching budget in the next months when we have other scheduled trips already.
Now, just barely a month before our cruise on first week of May, I can't help being excited for the journey, though I don't want to spill any hint of excitement! 😛 I'm writing this note to set a milestone, the wait wasn't really long and I thank the Lord for granting this favor and for always working out things for me in countless times – in His own terms.
A passion burning incessantly in my inner core. Dear Tubbataha, here we come!
*Written by Claudia B. Artazo (www.cbartazo.wordpress.com)