The Everest Base Camp Primer: Frequently Asked Questions
Categories
Information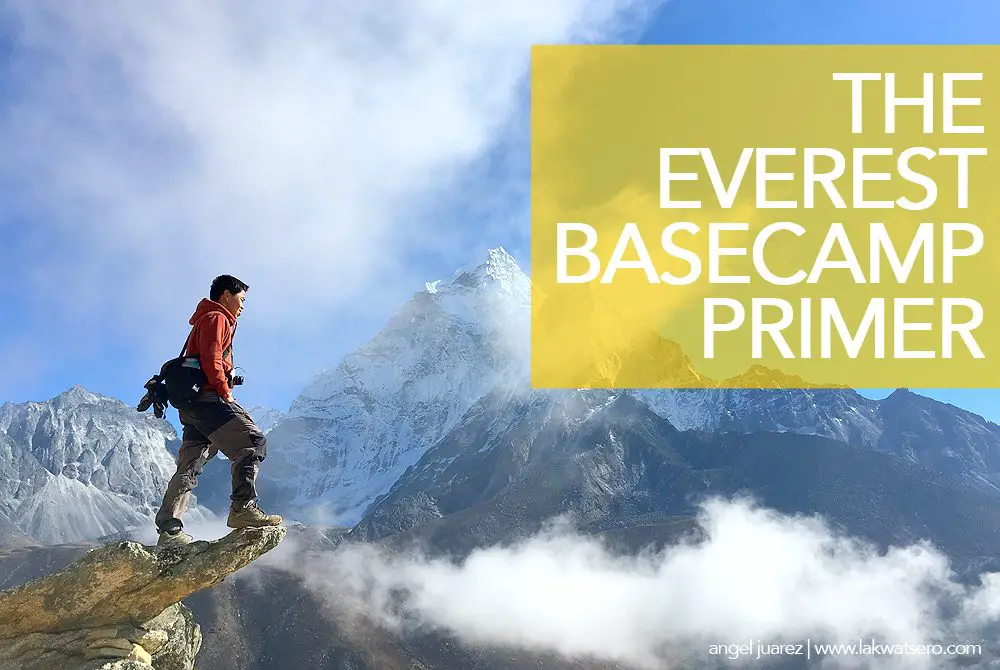 It starts with a dream. Then you ask questions… basic questions. Then you seek for answers.
If you dream of venturing into an Everest Base Camp trek but you don't know where to start, then this post might come handy. I compiled the common questions and tried to answer them to the best of my knowledge and with the help of my recent experience in EBC.
Dreams are meant to be fulfilled guys! So here it is! 🙂
IS A GUIDE REQUIRED?
– No. The trails are well established.
IS IT NECESSARY TO JOIN A TOUR PACKAGE?
– No. Trek packages are quite expensive and a do-it-yourself trek is allowed and possible.
HOW MANY DAYS OF TREKKING DO I NEED?
– On the average, the entire trek takes 12 to 14 days. But it can be done in at least 11 days like we did, eight days going to the base camp and three days going down to Lukla.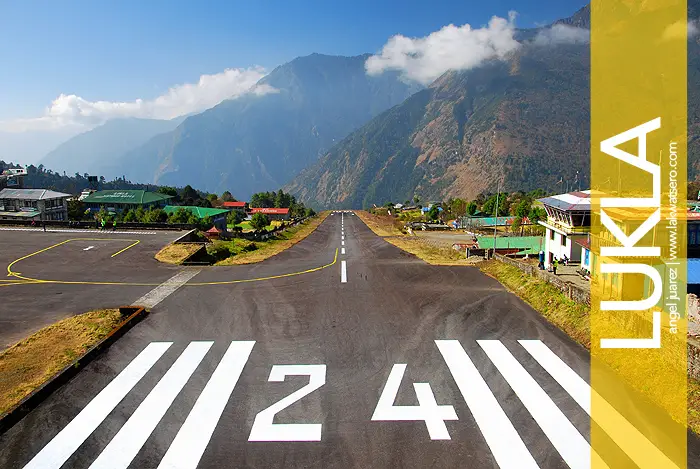 IS IT REALLY NECESSARY TO ACCLIMATIZE?
The risk of altitude sickness is very likely given the high altitude, so for you safety – YES! Remember, altitude sickness can be fatal.
WHERE TO STAY?
– There are inns and lodges in every village up until Gorakshep, the last village before EBC. Rates can go for as low as 100 Rupees or even free if you will be dining in their restaurant. Reservation is not usually required except on peak season (October) when inns and lodges get fully booked.
IS THERE ACCOMMODATIONS IN EBC?
– None. Trekkers stay in Gorakshep which is around two hours away to EBC, one hour going back. The usual itinerary is a day trip to EBC: Gorakshep – EBC – Gorakshep.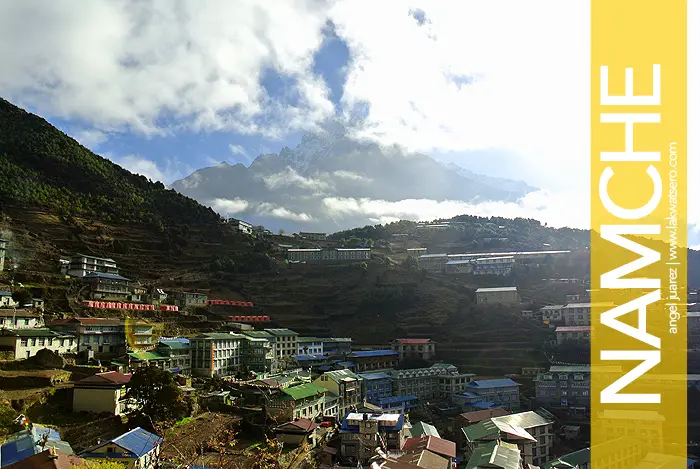 WHEN TO CLIMB?
– Climbing season is all year round. Peak season is October. November to February is winter, it can very cold and it snows on the upper villages during these months.
DO I NEED PERMIT?
– TIMS Permit and Sagarmatha National Park Permit are needed. TIMS can be applied in Nepal Tourism Board office in Brikuthimandap daily (except on National Holidays) from 9AM to 4PM, bring two ID pictures of any size and fee of 2,000 Rupees. Payment for Sagarmatha National Park Permit is readily available in the village of Jorsalle, prepare 3,390 Rupees.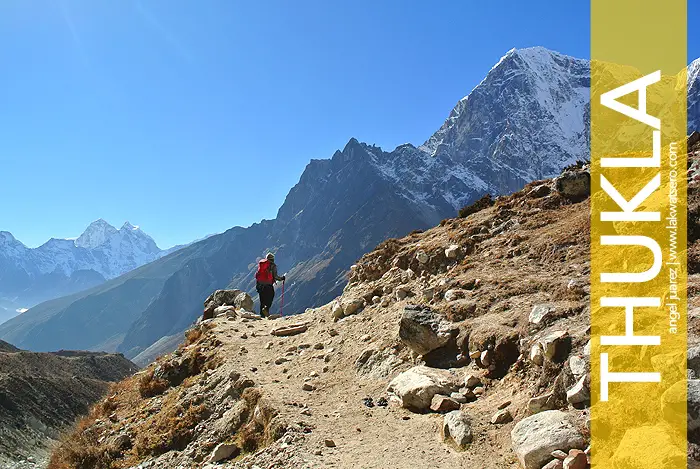 DO I NEED A TRAVEL INSURANCE?
– Travel insurance is not required but highly encouraged. If you can, do not be like us who trekked at our own risks without insurance. Get one that includes airlift or pay the hefty amount in case of emergency and you have none.
HOW MANY HOURS OF TREKKING DAILY?
– On the average, expect to trek at least four (4) to six (6) hours daily.
HOW MUCH DID YOU SPEND FOR THE TREK?
– I spent around 152,000 Nepalese Rupees (1,400 USD) for the trek ALL- IN (airfare, foods, accommodation, permits and other miscellaneous expenses included). No guide, no porter and no travel insurance.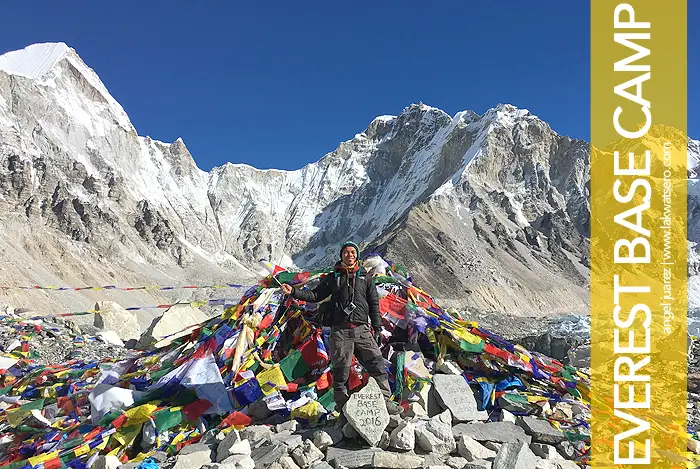 HOW DO I GO TO EVEREST BASE CAMP?
– From Kathmandu, Nepal, fly to Lukla and start your trek from there. You may also take a local bus to the village of Jiri and trek from there to Lukla and all the way to EBC but it will entail at least three additional days.
WHAT AIRLINES FLY TO/FROM LUKLA?
– Tara Air, Goma Air, Gorkha Airlines, Sita Air, Nepal Airlines and Simrik Airlines fly to Lukla from Kathmandu. AMong these, only Tara Air (with Yeti Air as parent company) has online booking and payment option.
DO I NEED TO BOOK THE FLIGHTS TO/FROM LUKLA AHEAD?
– It is advised to book ahead your Kathmandu to Lukla flight even before you fly in to Nepal but not the Lukla to Kathmandu leg. Understand that there are a lot of factors affecting the trek and you won't know exactly when you will be back until you have reached Namche Bazaar on your return. You may also book it on your return to Lukla but flights on the day after your arrival might be fully booked. So book only the Lukla to Kathmandu once you have returned to Namche Bazaar or Lukla. There are airline office and numerous booking agents in both villages or you may book online.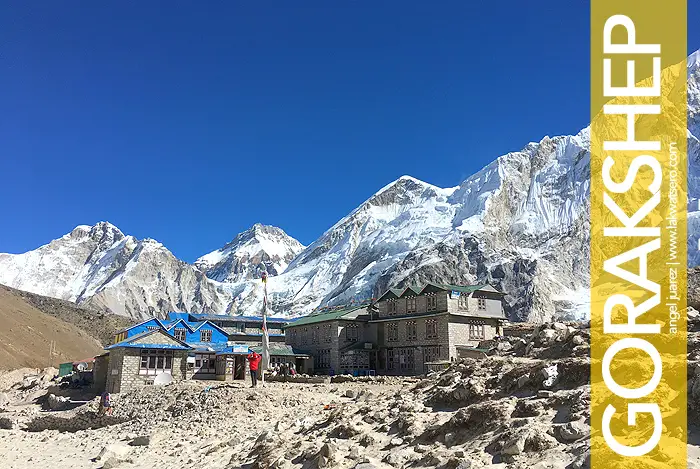 CAN I DO IT?
– This is a high altitude trek, proper training and conditioning are needed to do this. The risk of altitude sickness is high, thus proper acclimatization and pacing are important. Again, remember, altitude sickness can be fatal.
DOES IT SNOW ON THE BASE CAMP?
– During winter, December to March, it usually snows on the upper villages (from Dingboche and up).
IS THERE ELECTRICITY IN THE STATIONS?
– Electricity is present in all villages along the EBC trail although fluctuating and limited on some villages. But some lodges have solar panel as standby power. Charging of gadgets usually has a fee, charging rate goes up with the elevation. I suggest you bring your own solar-powered power bank.
IS THERE MOBILE SIGNAL / WIFI IN THE STATIONS?
Most villages have mobile signal and even wifi. Lodges charge specific amount for wifi but charm sometimes work to have it free. "Everest Link" prepaid hotspot is also widely available in every village starting from Jorsalle, most lodges sell prepaid cards at 100MB for 350 Rupees and 200MB for 500 Rupees.
Got more questions? Hit the comment button below. 😀
Comments
comments