Before the year 2016 bid adieu and amid the busy holiday rush, I got to pull off another adventure. It was Rizal Day and we went on a day climb in Rizal Province, a year-ender Mount Cayabu to Mount Maynoba traverse, our own little way of paying homage to Philippine mountains.
Nested at the foot of Sierra Madre Mountain Range, Mount Cayabu and Mount Maynoba are just two of the numerous peaks that can be found in Tanay, Rizal. With elevation of ~680 and ~720 meters respectively above sea level, a traverse is relatively an easy trek that even newbie in mountaineering will enjoy. A trek to these two became an instant favorite for adventure seekers based in Metro Manila and CALABARZON since its opening last year due to sea of clouds and the eight waterfalls along the trail.
Sleepless the night before, I was excited for the climb not only because of our destination but because it would be the first time that I would be using my newest adventure buddy – the Pacsafe Venturesafe 25L GII anti-theft travel pack.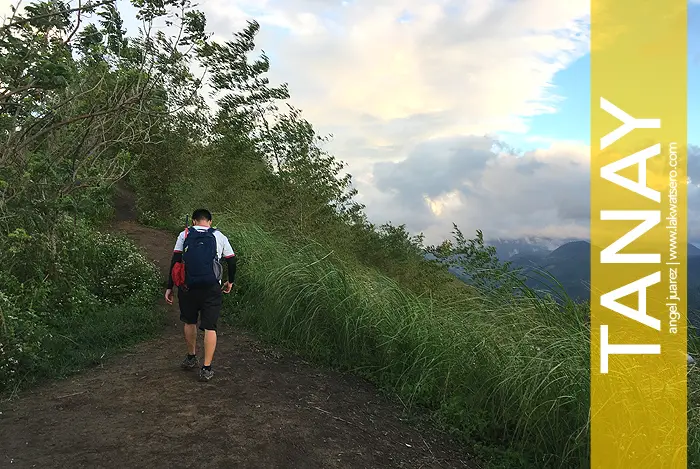 Designed to provide a comfortable pack while ensuring the utmost security of what's inside, Venturesafe 25L GII is the epitome of an ideal travel bag. Carefully crafted with the 19-year tradition of Pacsafe, embodying the brand's iconic features – innovative design and unrivaled anti-theft technology.
It is the smaller version of Venturesafe GII 65L and the big brother of Venturesafe GII 10L front pack that I used during my Utah-Arizona-Cusco escapade. Being on the same league as the two, it is also equipped with award-winning security and practical features that make it stand out compare with the other brands.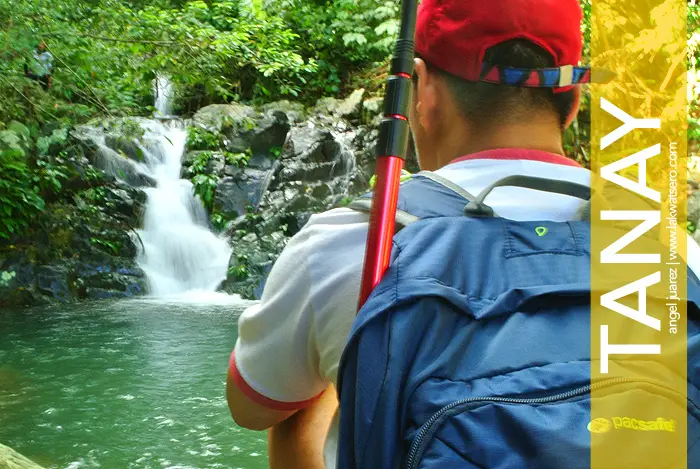 Venturesafe 25L GII is an eye candy! No doubt, it looks cool and trendy! But that's not all it is because it is beautiful inside and out.
It has two zippered compartments that can carry the ideal 25-liter weight. The main compartment has an internal padded 15-inch MacBook compatible sleeve while the front compartment has pen holder, and key, wallet ring and phone pocket, RFID safe to prevent high tech identity thieves from stealing personal information from passport and credit cards. Both zipper pullers can be attached to discrete security hooks to prevent pickpockets from opening the bag.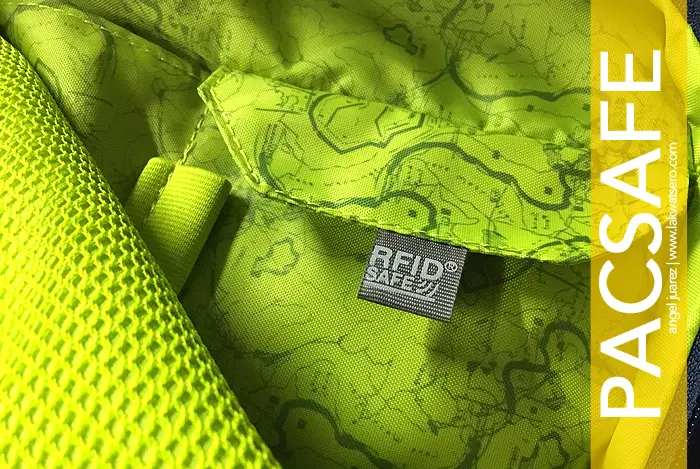 The outside panels of the bag have built-in stainless steel and cut-proof lightweight wire that prevents thieves from cutting the bag open. Even the shoulder straps have slash-proof wires running through it. One of the straps has a turn and lock security hook. The hook unfastens so that you can attach your bag to a secure fixture. It has a special turning mechanism which actually locks the hook in place making it harder for a bag snatcher to make an easy getaway. Wow!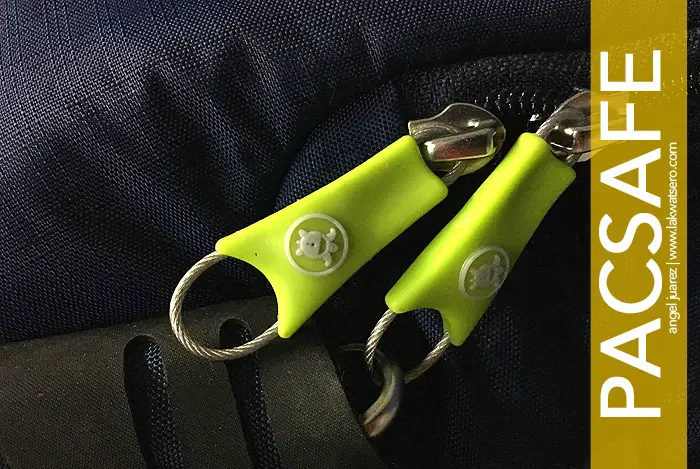 All these security features let me travel with confidence and peace of mind knowing that my stuff are safe and secure on my back. I can focus on the moment and enjoy the moment.
Aside from the above mentioned features, Venturesafe 25L GII is also equipped with numerous practical features for convenient and comfortable travel such as the padded adjustable shoulder straps, sternum and waist straps & side compression straps, molded foam back support, stretchable side pockets and the 3L hydration pack compartment. Making it ideal outdoors, whether hiking on a mountain, trekking to a secret waterfalls or mountain biking in a remote trail.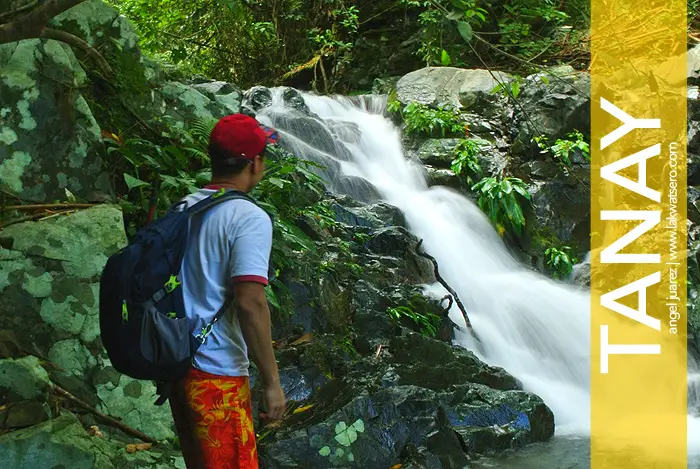 My yearend climb in Mount Cayabu and Mount Maynoba maybe an easy trek but it was made even easier and lighter by my Venturesafe 25L GII. It was secure, comfortable and lightweight despite the steel wire mesh built in it. Honestly, I couldn't wait to bring it on my next out of town trips.
To sum it up, I have lots of reasons to believe that Venturesafe 25L GII is an ideal backpack for outdoor person like me. It is trendy, lightweight, durable and secure. A perfect company for long or day hikes, adventures in the countryside or even abroad, or in any of my weekend wanderings. Undoubtedly a smart travel gear!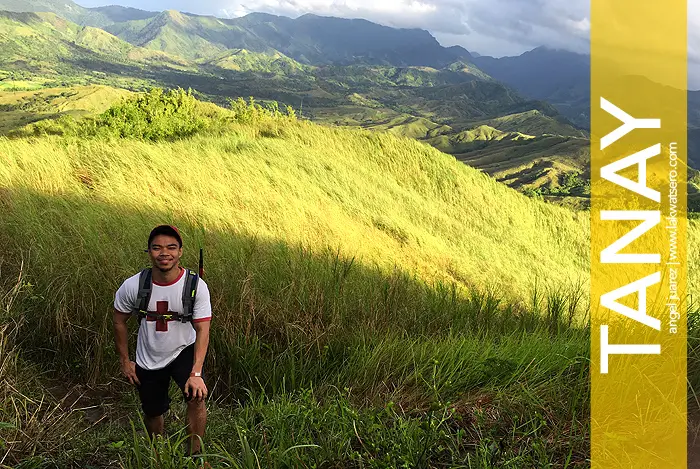 Check out the wide array of anti-theft bags and other travel accessories at Pacsafe Glorietta 5 in Makati, SM City Seaside in Cebu and all Urbanize Outlets: U.P. Town Center, Gateway, Shangri-La, Glorietta3, Uptown BGC, Venice Grand Canal, Kiss & Fly NAIA Terminal 3, Alabang Town Center, The District-Imus, Solenad and Serin – Tagaytay. Pacsafe products are also available at The SM Store, Robinson's Dept Store, Duty Free, Islands & More, Rustan's Dept Store, Fashion Rack, Landmark Dept Store, Go Shop, ROX, Tripologie & Zalora.
For more information on Pacsafe and their products, check out their website at www.pacsafe.com or follow them on Facebook, Instagram or Twitter.