I am a backpack guy and I rarely use luggage or duffel on my travels. But if I have a week or two to spend in a city, say Tokyo or Bangkok or even Manila, I guess I will be needing one. Well actually, I need one because that's what I am planning on my next travels. For a change, I want a relaxing week-long trip sans my usual busy itinerary. I want to think of it as a self-reward.
Come that day, I couldn't think of any bag or luggage to bring other than my newest ultimate urban adventure buddy.

Introducing Pacsafe Toursafe AT25 Anti-Theft Wheeled Duffel
The Toursafe AT25 Anti-Theft Wheeled Duffel is one of Pacsafe's flagship product on its luggage department. A spacious wheeled duffel that comes with Pacsafe's known and trademarked security features. With its ample storage space, this one is ideal for one to three-week long single or multi-destination trips. Undoubtedly, it is a perfect synergy of usability, comfort and security. A byproduct of genius minds behind Pacsafe!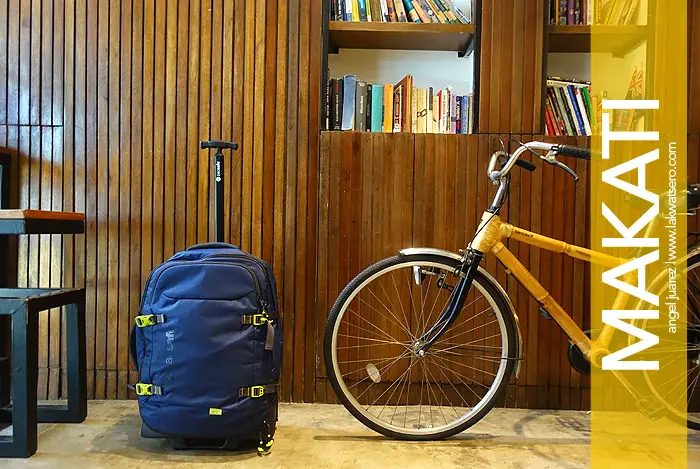 Weighing 3.6 kg, Toursafe AT25's can fit a maximum capacity of 73 liters on 25.2 in x 16.9 in x 9.8 in dimension. Its outer material is made of 420D nylon square dobby, 600D Polyester molded EVA panel, 1680D Polyester on high wear points, 1000mm PU coating (lining) 200D polyester and PU1000mm. It is currently patented in France, Germany, Italy, Ireland, Netherland, Switzerland, UK and Denmark with pending patent applications in other countries.
The Anti-Theft Features
In the tradition of Pacsafe's high regard for security, Toursafe AT25 Anti-Theft Wheeled Duffel comes with the revolutionary security features Pacsafe is known for such as the Exomesh Slashguard, Puncture Resistant ToughZip and the lockable zip sliders.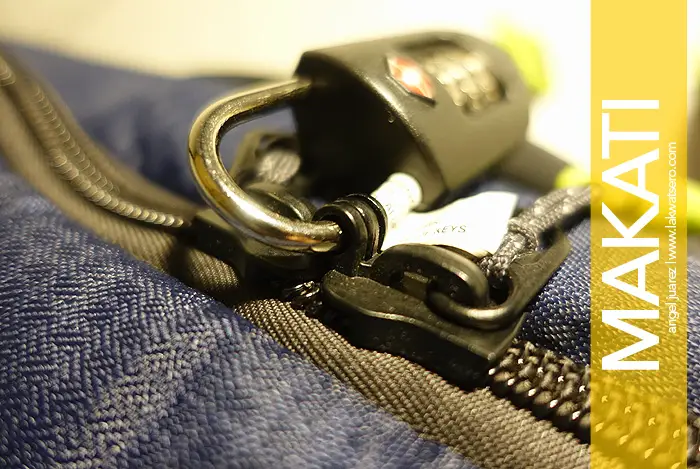 The outside panels of the bag have built-in full length lightweight Exomesh Slashguard, a perfect shield against bag slashers. This feature will protect the bag from quick slash-and-run thieves or if it is snagged by a conveyor belt or luggage handlers, ensuring that all the valuables are intact inside.
It also has a Puncture Resistant ToughZip that helps pickpocket pilfering and forced entry with a ballpoint pen or similar sharp objects. It also helps to prevent unwanted items being unknowingly put inside your luggage. You can be sure that no bullet, drugs or other contrabands will be slipped inside without your knowledge.
Another simple yet no nonsense feature is the lockable kissable zip sliders for TSA accepted padlock to secure the zip pullers.
Aside from these three security features, Toursafe AT25 also prides itself with the following additional features:
• Large main compartment with zippered mesh pocket and zippered hanging pocket
• Front zippered compartment with zippered mesh pocket for internal organization
• Drawstring compression system in the main compartment with internal compression straps
• Strong and lightweight reinforced aluminum mono tube handle system
• High performance wheels with tread and protective kick plate
• Lightweight and durable EVA mold backing
• Padded top and side haul handles
• Nylon webbing side compression straps
• T-bar zip pullers for a strong yet light and easy grip
• Zippered luggage ID pocket
• Book style opening
• Pen holder
• Key / wallet clip
The Experience
Seriously, the first time I got hold of Toursafe AT 25, I felt that it was perfect for me, designed for me, fitted for me. I was so excited to use it that I found myself in a cozy backpacker's hostel in Makati City one weekend for a staycation, a perfect excuse to use the bag.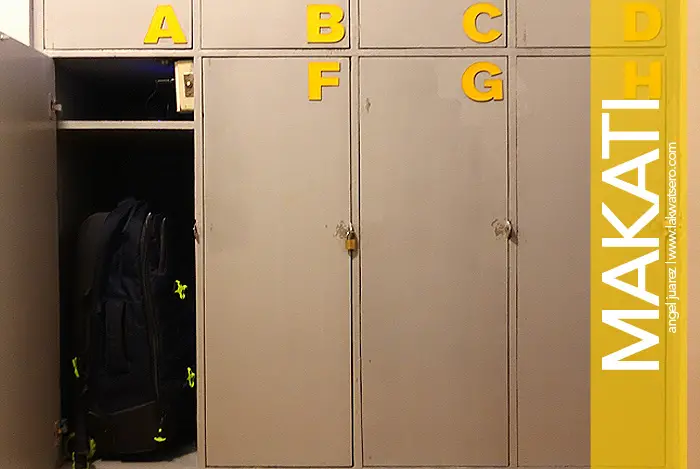 So I filled it with clothes, books, chips, laptop and other gadgets, toiletries and other stuff I deemed necessary. I was amazed how it made me feel so organized, thanks to its zippered compartments and inside mesh pockets. And I loved how it was able to store a lot of things and yet there's seems to be room for more. Oh well, it was just a weekend trip but still. Thankfully, it comes with wheels and pullers so transporting the bag is an ease.
My Pacsafe TSA lock also fits perfectly on the zip puller's kissable lock ring so I was able to secure it. I had peace of mind while roaming in the neighborhood knowing that all my stuff are secured in my hostel's room.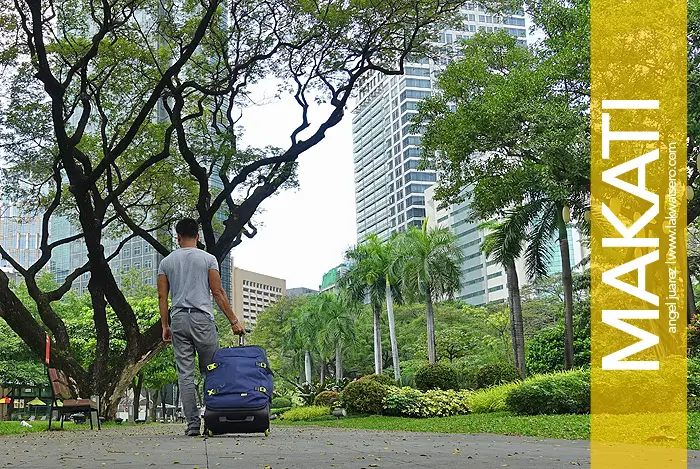 After using Toursafe AT 25, I feel like a convert. I never knew I would be comfortable traveling with a duffel. I think I am ready for a week-long relaxing getaway. Now, where to?
Check out the wide array of anti-theft bags and other travel accessories at Pacsafe Glorietta 5, SM Mall of Asia and SM Seaside Cebu and all Urbanize Outlets: U.P. Town Center, Gateway, Shangri-La, Glorietta 3, Uptown BGC, Venice Grand Canal, Kiss & Fly NAIA Terminal 3, Alabang Town Center, The District-Imus, Solenad and Serin – Tagaytay. Pacsafe products are also available at The SM Store, Robinson's Dept Store, Duty Free, Islands & More, Rustan's Dept Store, Fashion Rack, Landmark Dept Store, Go Shop, ROX, Tripologie & Zalora.
For more information on Pacsafe and their products, check out their website at www.pacsafe.com or follow them on Facebook, Instagram or Twitter.