I was invited by Tourism Malaysia for a Mega Familiarity Tour of their country in connection with the the inaugural flight of Zest Air to Kuala Lumpur. With me are eight other bloggers, most of them are friends to me – Gael of The Pinay Solo Backpacker, Estan of Langyaw, Melo of Out of Town Blog, Darwin of Tracking Treasures, Lloyd of The Lost Boy Lloyd, Aleah of Solitary Wanderer, Jonnelle of Let's Go Sago and Marge of Living Marjorney.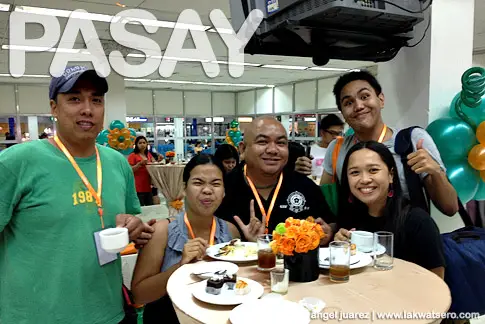 We will be deployed to various states of Malay Peninsula and we were given a task to explore on our own. So there are no fix itineraries for everyone on this trip, this is more of a challenge, an adventure. I am assigned to the province of Terenganu to discover this predominantly Muslim town in the eastern coast.
A short ribbon cutting program and noontime snack were prepared by Zest Air inside the newly renovated International Departure of Ninoy Aquino International Airport (NAIA) Terminal 4. But operational birth pains were inevitable, there were glitches on the side of Bureau of Immigration and we were all transferred to NAIA Terminal 3 later on.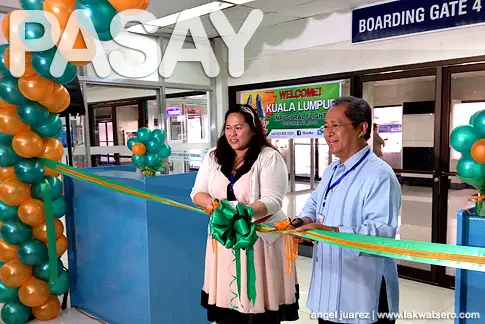 Everybody's in jubilation when Flight Z2 978 took off the runway of NAIA. After three hours, the inaugural flight of Zest Air touched down the runway of Kuala Lumpur International Airport with the grand welcome from Malaysian Government. It was already a few minutes past 10 in the evening, with  Malaysia and the Philippines being on the same timezone.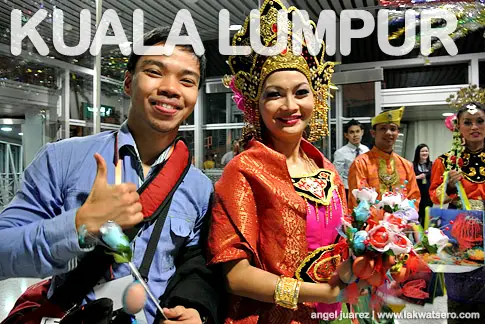 Two water canons showered the aircraft as it taxied to the terminal building where the staff from KLIA, Tourism Malaysia and Philippine Embassy were patiently waiting to welcome the passengers and crew of the inaugural flight. KLIA also prepared a short program and a sumptuous supper.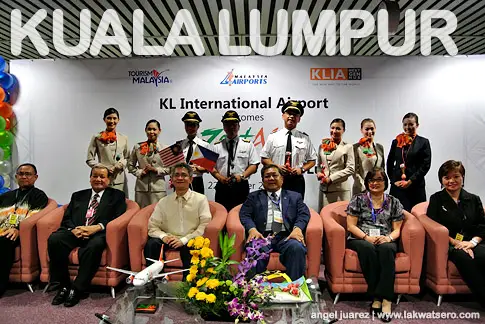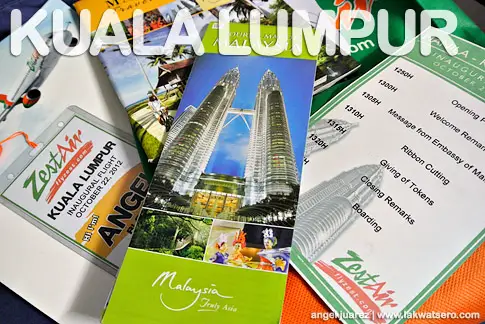 Kuala Lumpur is the sixth international destination of Zest Air after Incheon, Pusan, Taipei, Shanghai and Jinjiang. They now fly four times a week to the Malaysian capital. Welcome to Kuala Lumpur! Zest Air has arrived!
Thanks to Zest Air, Tourism Malaysia and Sir Paul Sison for the invitation. Zest Air now flies four times a week from Manila to Kuala Lumpur. Check out their website http://zestair.com.ph/ for booking and more information.