Kuala Lumpur was a crossroad for nine of us, Filipino bloggers, who were brought there by Tourism Malaysia and Zest Air. We all have different itineraries and challenges and we were already on our own when we got out of the Kuala Lumpur International Airport.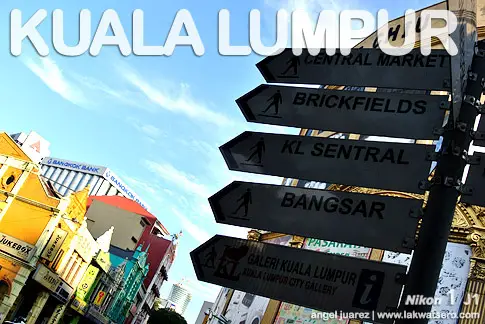 Gael was bound to Pahang, Melo and Darwin to Kelantan, Lloyd and Aleah to Perak, Jonelle and Marge to Negila Semilan, Estan to Kedan, and I to Terengganu.
My initial plan was to go straight to Hentia Putra Bus Terminal from KLIA and board the night bus to Kuala Besut but with the changes in schedule, all of us have no other option but to spend the night in Kuala Lumpur and proceed the next day to wherever our destinations may be.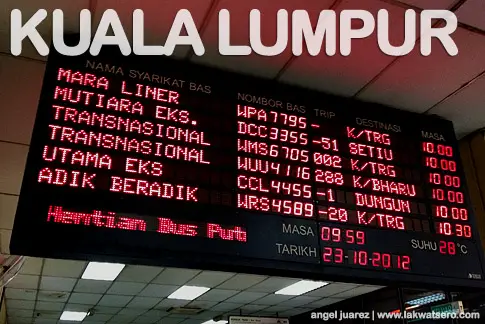 Melo, Darwin, Jonelle, Marge, Gael ad I got our room at Travellers Backpackers Inn in Petaling, Chinatown District. Forty-five Ringgit for a fan room good for three, so we each shelled out 15 MYR and got two rooms for the entire group.
I spent few hours of nap and left at 8 o'clock in the morning hopeful to catch the earliest bus ride to Kuala Terengganu. From Petaling, I walked to the nearby Masjid Jamek LRT station and took an express train (2.8 MYR) to PWTC, the nearest station to Hentian Putra Terminal, for east coast bound buses. To my surprise, all seats on the earlier buses to Kuala Terengganu were already sold out and the next bus with available seat was at 10:15AM, a Nice Bus for 60.50 MYR. Afraid that I might not get a seat anymore, I paid for it and waited for more than an hour.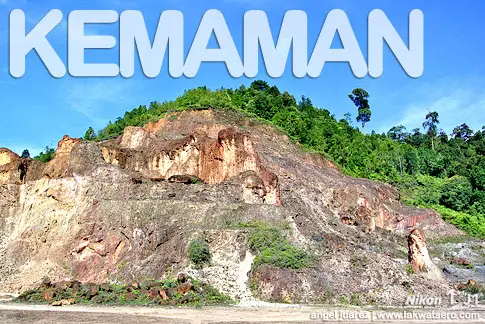 The Nice bus arrived past 10AM. It was a deluxe coach similar to the one I took when I crossed the border from Kuala Lumpur to Singapore last year. It has a reclinable and comfortable seat with cushion, an LCD screen loaded with entertainment system and a free snacks. That explains the quite huge fare difference. But it was the only way I know to reach Terengganu before sundown and have a short round up of the city before I head up to Perhentian the next day.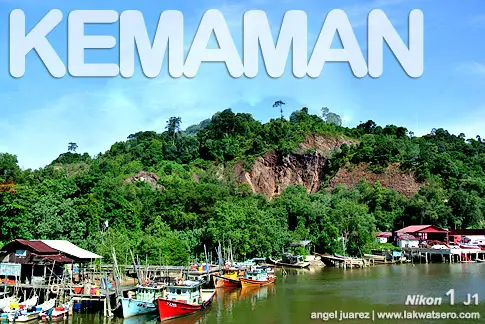 The bus left Hentian Putra at 1035AM, made a stop at the Nice Lounge at Kuala Lumpur Station and headed past eastward, along the scenic countryside of eastern Peninsular Malaysia. It stopped at Kuantan for a late lunch, and then to Dungun. The weather was generally good until we encountered monsoon rain showers in Marang but the rain stopped and a rainbow appeared as we traverse the coastal highway out of the town to the north. Finally, after eight uneventful hours, I arrived at Hantian Bas or the bus terminal of Kuala Terengganu.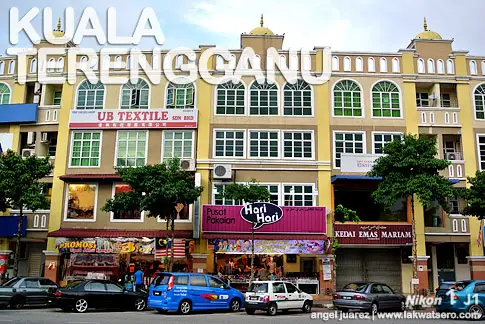 It was already late in the afternoon but my short exploration in Kuala Terengganu was just about to start!
Thanks to Zest Air and Tourism Malaysia for making this trip possible. Zest Air now flies four times a week from Manila to Kuala Lumpur.