Maayong pag-abot sa Sugbu!
My Cebuano sounds good huh! Well, my mom hails from Palompon, a Cebuano speaking town in Leyte. Though I was born and raised in Manila, the visayan blood runs in my veins, and I have been exposed to the dialect not only because it is widely spoken at home but due to the fact the I have traveled in many Bisaya (as what others would call it) speaking places in the central and southern Philippines. I also have a lot of friends and colleagues who speak Cebuano or its other variants so I get to practice my Bisaya once in a while.
Anyway, so much of my oral skill in Cebuano, it is loosely translated as "Welcome to Cebu!"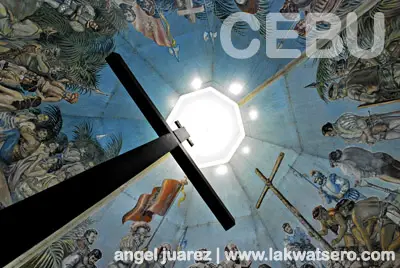 Cebu, the Queen City of the South is the prime tourists spot in the country, attracting a lot of foreign and local tourists for business, leisure and even transit. It is the central hub of the Visayan archipelago and home to some famous historical and religious sites, famed beaches, world class resorts, amazing dive sites and lovely people. No wonder it ranked as the top province in the Philippines in terms of tourist arrivals for so many years now.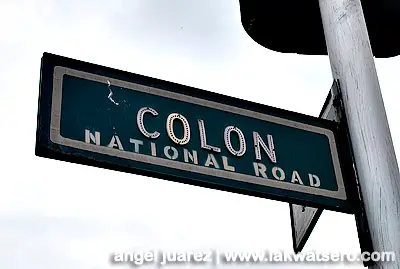 The image of Cebu has improved a lot. Known to be a place with lots of "maninilad" or fixers a few years back, it evolved and transformed into a tourist and traveler friendly getaway.
I was in a public multicab from the airport to the city center as I composed the draft of this entry via my mobile phone. It was my nth time to visit the city and will definitely not be the last, so I though, why not share to my readers some of my discoveries and reasons why I tagged Cebu as a traveler friendly place.
Public Transport from Mactan
Arriving late night from a delayed flight, I wondered how it is to commute from the Mactan Cebu International Airport in Lapu-Lapu City to Cebu City? I was in the city for a weekend dive trip in Malapascua with my dive buddy Ate Claudia from Cagayan de Oro.
If you've been a tourist in Cebu, you have probably traveled by taxi from the airport to the city center. A tolerable P120.00 – P150.00 short ride to the downtown (ever more expensive if you ride the airport yellow taxi) but for budget conscious travelers, every peso counts so it matters a lot.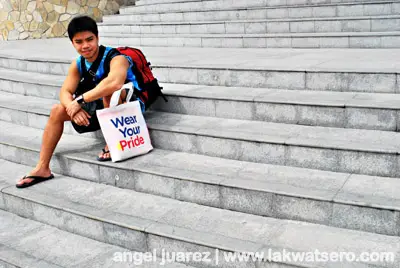 Since I had no other itinerary for the night, I explored the local commuters way of going to the city proper from the airport. It is actually easy and cheap.
From the airport ride a jeepney going to Mercado and alight at Osmena Highway, across the Savemore Supermarket (P7.00). Then catch another jeep going to SM City Cebu (P13.00). From SM City Cebu, you can go to almost anywhere in the province. Going back from the city to the airport, ride a Lapu-Lapu City bound multicab near the North Wing entrance of SM City, drop off at airport junction or Savemore Supermarket and walk to the terminal of multicabs going to the airport located on the street between Golden Cowrie and Island Souvenir.
Public transportation in Cebu is cheap and organized way to travel. Intercity multicabs are available in most locations and can take you anywhere in the Metro Cebu, you just have to ask the locals where you are heading and they will surely help you.
There are two provincial bus terminals. The North Bus Terminal are for northbound Cebu province buses. This is the right terminal if you are going to Bogo, Danao, Liloan, Carmen, Bantayan and Malapascua in Daanbantayan, and other northern towns and cities. The South Bus Terminal are of course for those traveling to the southern towns of Oslob, Dalaguete, Moalboal, Badian, Carcar, Boljoon, Santander and other towns and cities south of the capital.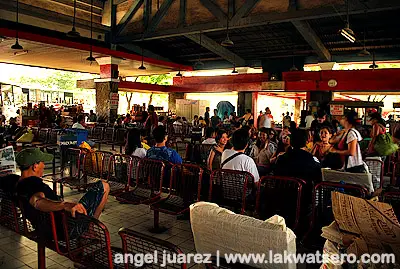 For ferry travelers, Cebu port is just a walking distance from SM City Cebu. Cebu port is perhaps the most busiest port in the country with daily ferry trips of various shipping lines connecting to most ports of calls in the country.
SM Travelers' Lounge
If you are frequent traveler to Cebu, another thing you have probably appreciated is the SM Travelers' Lounge. A one stop shop for travelers offering ferry ticket sales, flight and bus trip information, hotel booking and reservation, baggage storage, shower rooms, battery charging stations, pay phones and electronic loading services under one comfortable roof. The best thing is that, they have a free Wi-Fi courtesy of SM Malls.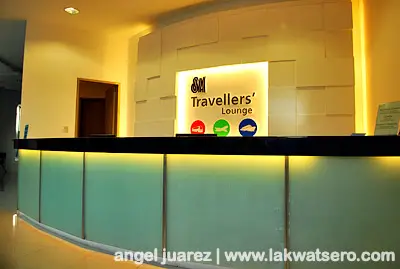 Whenever I am in Cebu and I have a lot of waiting time before my flight or ferry trip, I always leave my baggage with them. Baggage storage is P30.00 if you occupy half of their compartment and P50.00 if you occupy a whole compartment. You can also have a 20-minute shower for P50.00. Cellphone battery charging is P25.00 per hour while laptop, PS2, I-pod and other gadget's battery charging is at P50.00 per hour.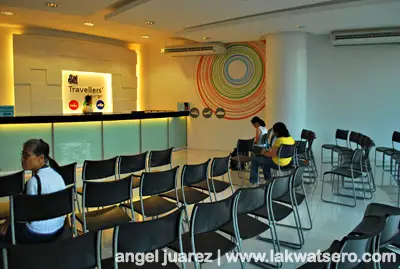 The lounge is open as early as 6AM and closes at 9PM, located on Juan Luna Extension near the North Wing entrance with telephone number (63-32)-232-0293.
Backpacker's Lodge/Bed and Bath
Another good thing for travelers in Cebu is the presence of budget friendly and decent accommodations. Right on the heart of the city, Sugbutel Bed and Bath is starting to make its own name as gateway to an affordable stay for the smart and practical travelers. Equipped with modern and elegant facilities, Sugbutel will make your stay in the city unbelievably cheap and enjoyable.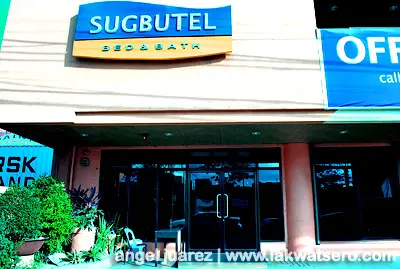 Sugbutel is located along the North Reclamation drive, right across the Cebu Port near SM City  Cebu. Accommodation is as low as P250.00 per bed without linens and P350.00 per bed with linens.
I stayed for a night in Sugbutel and personally experienced their good facilities and service. Plus, they also have a free wi-fi in all their rooms. Great deal huh?!?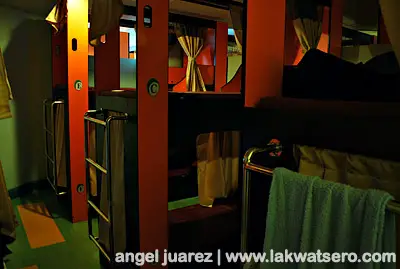 Usually called as hostel or backpackers' lodge, the idea of a bed and bath is to provide a bed on a shared rooms for travelers. The concept is popular in other countries like Thailand, Singapore,  UK, Japan, New Zealand and Australia.
If you are traveling south to the diving town of Moalboal, Moalboal Backpacker Lodge offers the same type of accommodation.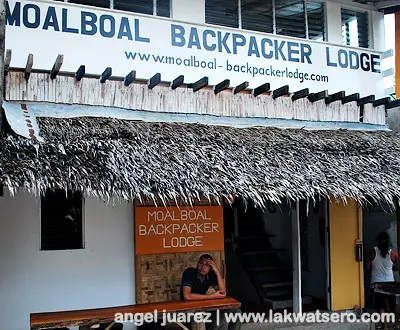 There you go. Those are some reasons why I called Cebu a tourist/traveler friendly place. I believe Cebu is more than that. If you have something more to share, feel free to comment and share your great Cebu experience. 'Till then! 😉