What if you only have ten hours to a place new to you? What would you do? Where would you go?
Coming from Cuyo, Palawan via 13 hours boat ride, I landed for the first time in Iloilo City, one Monday morning of August. The city and the whole province is new to me, and having some spare time before our evening flight back to Manila, we decided to make the most of our short stay there.
We only have 10 hours to cover the most that we can, so we decided to spend it with Iloilo's bests – the churches and the foods.
7:10AM
Straight from Iloilo City port, we headed in La Sallete Building in front of SM Delgado to have a very sumptuous breakfast that is very Iloilo – the La Paz Batchoy, and the best place to taste the province's pride is of course in Deco's Original La Paz Batchoy. I ordered a medium-sized La Paz Batchoy, partnered it with two Manapla Puto and an iced tea. The meal costs around P100.00 and it was one of the best breakfasts I had.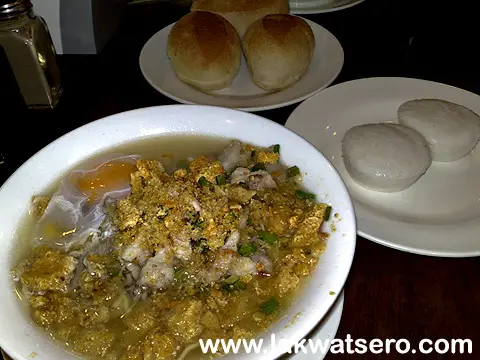 Deco's Lapaz Batchoy, Manapla Puto and Pan de Sal ni Paa
9:05AM
After the sumptuous breakfast we had in Deco's, our first stop for our church hopping was the pride of Miagao – the Sto. Tomas de Villanueva Church or popularly know as Miagao Church , a part of the UNESCO World Heritage Site "Baroque Churches of the Philippines".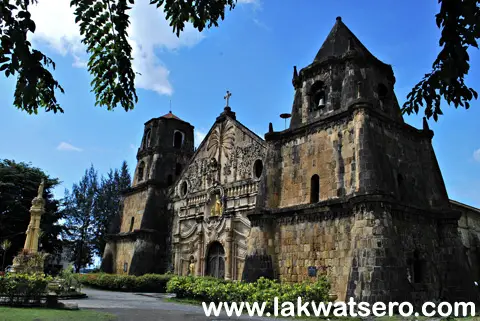 Miagao Church
9:55AM
We passed by the San Nicholas of Tolentino Church or commonly known as Guimbal Church. Built in 1774 by Father Campos, it is considered as one of the oldest churches in the Philippines.
10:03AM
A stop-over in Tigbauan Church or the San Juan Sahagun Parish. Originally built in 1575, Tigbauan Church is the only structure in the Philippines that showcases the Latin American Churrisguresque architecture.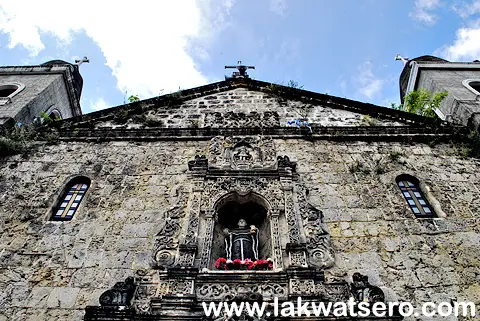 Tigbauan Church
10:41AM
We visited the tomb of Mother Rosario Arroyo or Mother Sayong in the parish of the Dominican Sisters of the Most Holy Rosary in Molo. Mother Sayong, a Filipino nun and founder of the Dominican Sisters of the Most Holy Rosary of the Philippines is considered for sainthood and will now undergo the process of canonization in the Roman Catholic Church.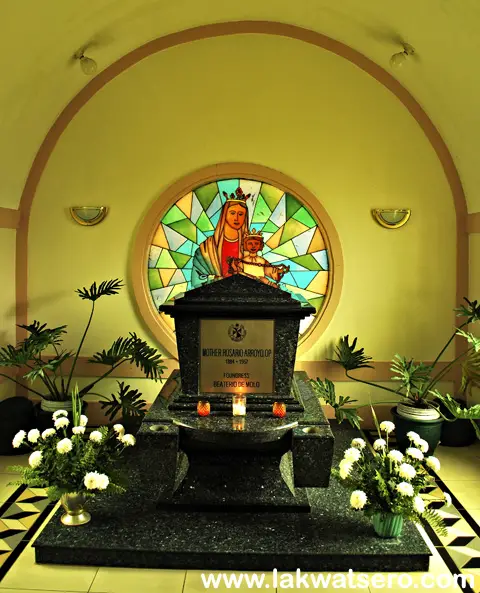 Tomb of Mother Rosario Arroyo
11:08AM
Just a stone throw away from the parish of the Dominican Sisters of the Most Holy Rosary is the Molo Church or Our Lady of Sta. Ana Parish. It was constructed in 1831 and considered as the only Gothic church in the country outside Manila. Some call it as feminist church because of the life-size images of female saints inside.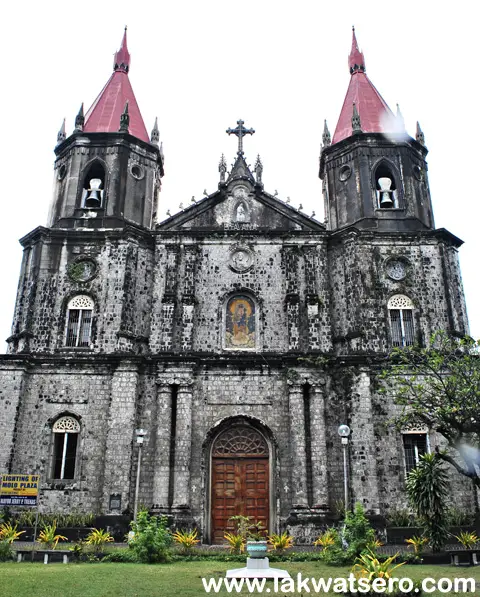 Molo Church
11:30AM
We took a break for a seafood fest along the beach fronting Guimaras Island. Our seafood lunch was at Breakthrough Restaurant where we ordered fresh seafood dishes at a very reasonable price.
12:55PM
Our last church stop – the Jaro Cathedral or Our Lady of the Candles (Nuestra Señora dela Candelaria) Parish. This Baroque inspired architecture church was built in 1864 and home to the miraculous image of Virgin Mary, which was crowned by Pope John Paul II during his visit in the Cathedral in 1982. Located across the street is its century old original belfry.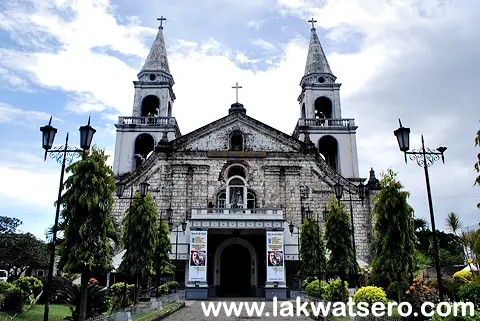 Jaro Cathedral
1:27PM
We passed by Lopez Mansion, the ancestral house of the family of Don Vicente Lopez and Elena Hofileña. It is now turned into a museum, however, since it was holiday, the mansion was closed. From afar, we just settled to marvel to its still well preserved elegant architecture that can be traced back from the Spanish time.
2:00PM
We went to SM City Iloilo Traveler's Lounge to wash and fix up. SM Traveler's Lounge offers different services for travelers, they have ferry, airline and hotel booking services. They also provide bus, airline and ferry schedules and even hotel directory. Inside the lounge is a baggage deposit area, showers and comfort rooms, all for travelers.
2:45PM
We dropped by at Iloilo's famous pasalubong shop, the Biscocho Haus . Biscocho Haus has many branches in Iloilo, and there's one just beside the SM Traveler's Lounge. They sell Iloilo native pasalubongs, like biscocho, piyaya, butterscotch, pinasugbo and many more.
3:40PM
We stopped for break at Carlito's Restaurant along Pavia Highway going to Iloilo Airport located in Sta. Barbara town, and made a last minute shopping at Biscocho Haus beside. The cozy ambiance of Carlito's Restaurant complemented well with their good tasting food. The Pancit Bihon and Thin Crust Pizza we ordered were insanely yummy.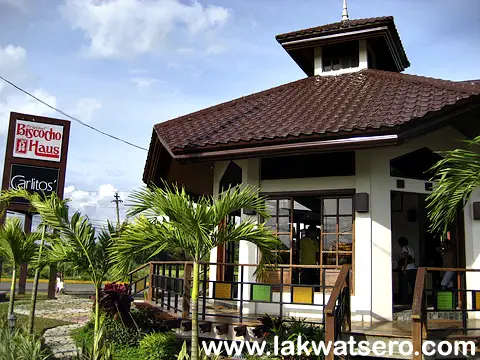 Biscocho Haus and Carlito's Restaurant along Pavia Highway (Photo by Racquel Bontia)
5:00PM
We arrived at the new Iloilo Airport in Sta. Barbara.
Ten hours seemed so tight and short, yet we managed to discover, explore and have a taste of Iloilo. In my short visit to this lovely province, I have proven that it is indeed one of the Best Places to Live in the Philippines. Thanks to Michael for accompanying us, and shout outs to Ate Claudia Artazo, Mario Jose, Rico Colliado, Jen Santos and Racquel Bontia.