The Moslem prayers from the nearby mosque woke me at six in the morning. It was still dark.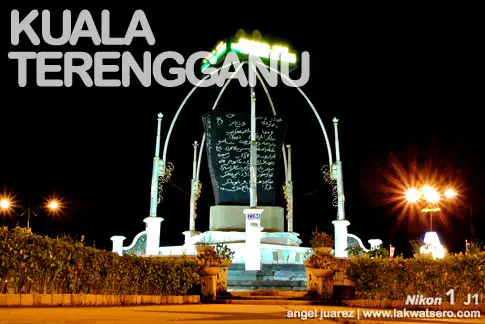 I thought of going out but the gate was still locked. I tried to get back to sleep but I could not. I really wanted to go out to have a glimpse of sunrise from South China Sea. It piqued my curiosity because in the Philippines, I am used to seeing only sunsets in South China Sea.
I contemplated on what should I do while staring at my key set and I noticed that it has two different keys. I was sure that the one is for the room but the other, I had no idea. It dawned to me that it could be a key to the main gate and it was! So I got out of the building and walked along Jalan Sultan Ismail, the steer was still deserted. I continued walking, I passed by the rotunda and then took the eastward street going to the Pantai Batu Burok, the beach area of Kuala Terengganu.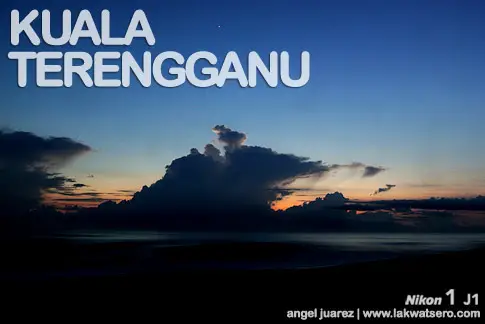 The eastern sky was starting to become purple, the hint of sunrise was there. I sat alone on the beach, I could only hear the waves and the light sounds of vehicles on a nearby street.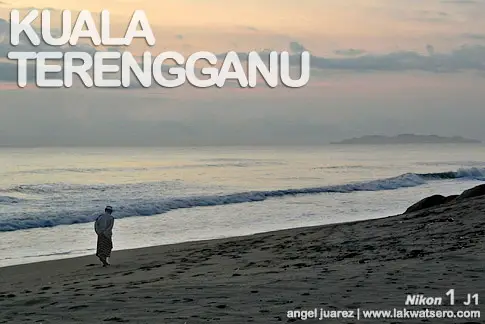 For half an hour, I patiently waited for the sun but the dark clouds in the horizon were trying to block the undaunted rays. Slowly, the sky was turning into a perfect mix of blue and orange. I wanted to stay more until the sun show up but I decided against it. I had to catch the 7:30AM bus to Kuala Besut.
Thanks to Zest Air and Tourism Malaysia for making this trip possible. Zest Air now flies four times a week from Manila to Kuala Lumpur.