The Lakwatsero in me just had his very first solo adventure in Coron and Culion, and at first, I was a bit hesitant and afraid since this would be my first time to travel alone and join a group of people I've only met virtually, but my excitement overpowered the hesitation and fear. In the end, no regrets, because aside from experiencing this paradise in the northern Palawan, I also met new friends. Hence, I am not so alone in Coron and Culion.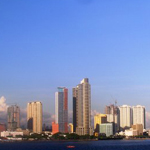 [1] Leaving Manila.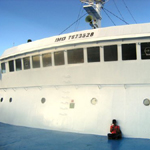 [2] Boatdeck.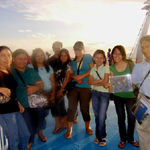 [3] Some of the "so kewl" batch 9.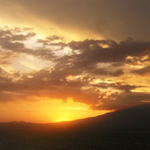 [4] SuperFerry sunset.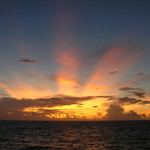 [5] SuperFerry sunrise.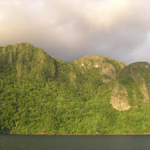 [6] Calamianes view from the boat.
After more than a decade, I traveled again via ferry. Working in an airline company, I found it so unusual that I enjoy long travel via ferry or bus rather than a short plane ride. June 6, I boarded SuperFerry's M/V Our Lady of Good Voyage from the South Harbor of Manila for a thirteen hour ferry ride to join the Do-It-Yourself Coron tour organized by Mr. Owen Ferrer. The ferry ride was fun, aside from getting-to-know-you stuff from other fellow joiners, we got to witness amazing views, from sunset to sunrise, wonderful landscape and cloud formations, all in vivid colors.
We arrived at Coron early morning of the next day. First destination was Mt. Tapyas, a 700+ steps to the summit where a huge steel cross is erected. The view from Mt. Tapyas is really amazing, overlooking the entire Coron town. After conquering Mt. Tapyas, we proceeded to Barracuda Lake. The trail to this picturesque lake was so intricate but the view is worth the risk and challenge of trekking a cliff to reach this hidden jewel. Next stop was the Kayangan Cave and Lake. The lake was actually voted as the cleanest lake in the Philippines for three consecutive years now. Siete Pecados Marine Park was the next destination where I enjoyed seeing fish and corals in different colors and sizes. Afterwards, we headed back to Kayangan Cove for a sumptuous lunch before proceeding to the Twin Lagoon for a short swim and then to Banana Island where we spent the night. The white sand of Banana Island, its sandbar, clear water, beautiful sunset, sunrise and its remoteness make this island a very charming place.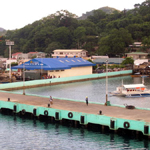 [1] Coron port.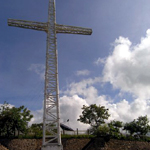 [2] Mt. Tapyas cross.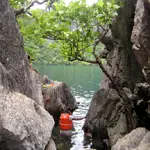 [3] Barracuda lake.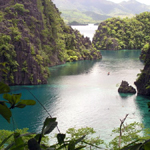 [4] Kayangan cove.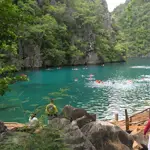 [5] Kayangan lake.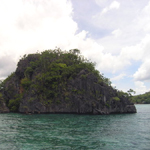 [6] One of Siete Pecados.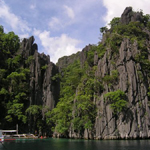 [7] Twin lagoon.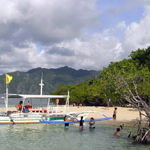 [8] Coron youth club (CYC) beach.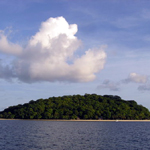 [9] Banana island from a distance.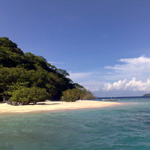 [10] Banana island.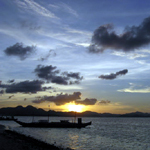 [11] Banana island sunset.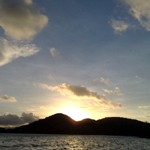 [12] Banana island sunrise.
On our second day, we visited Culion, a former leper colony. It is a small town with a history of continuos struggle. We had a chance to see their museum, the church and the fort. It was a very short stay yet we were all treated to a rich history of this town. After Culion was a visit to the Lusong Coral Garden and Ship Wreck. It was my first time to see and even step to an old ship wreck submerged in the sea and the feeling is surreal. That was our last stop before going back to the Coron town where we dropped by to Maquinit Hotspring prior to boarding a ferry back to Manila.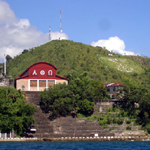 [1] Culion town from a distance.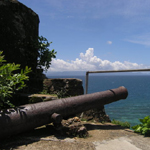 [2] Culion fort.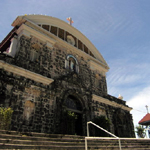 [3] Culion church.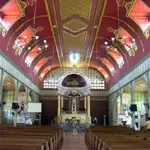 [4] Culion church interior.
[5] Lusong coral garden site.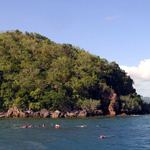 [6] Lusong shipwreck site.
I really enjoyed Coron, Culion, the tour, and the company of my new found friends. I prepared for this for two months, I even bought a snorkel and a mask. Sadly, I lost the mask in Barracuda Lake, our first swimming site and the snorkel in Lusong Ship Wreck, our the last snorkeling spot. I also left the pasalubongs at the Port Side. Nevertheless, I found new friends, and meeting them is priceless.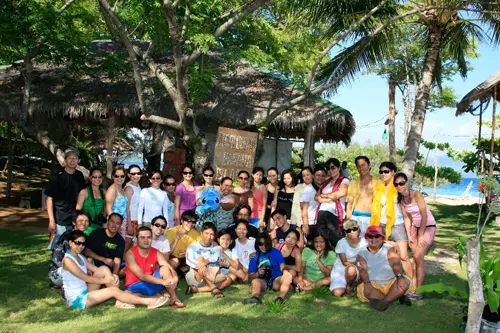 DIY Coron Batch 9: Photo by: August Li
Standing (L-R): August, Liela, Lea, Glynn, Rachel, Aileen, Manette, Anne, *Stitch*, Estrella, Nette, Florence, Chrystal, Arjel, Jocelyn, An, Cat, Jhay, Raece, Tal
Seated(L-R): Richard, Tin, Wendell, Nikoli, Mike, Lanzh, Owen, Io, Hope, Rico, Tatz, Angel, Claudia, Jen, Mar, Mario
Tips:
If you want to experience Coron within a budget, join a DIY tour or other group tours open for joiners, you will surely find one in the net, I only spent roughly P5000.00 for the entire tour including the round-trip ferry fare
If you are going to Coron via ferry, reserve your tickets early. The earlier the cheaper. My round trip Mega Value ticket in SuperFerry costs only P1700.00. The price can go as high as P3000+ RT.
Pack light.
Bring snorkel and mask to better appreciate the underwater view of Coron, and take good care of it. They don't float in the lakes.
Bring underwater camera and/or water proof bags or ziplocks.
If you are joining a tour, socialize and make new friends.
*This is the first part of my series of posts for Coron and Culion, watch out for more.