I smiled at Ate Claudia as we were about to board the SuperFerry 2 for an overnight cruise from Manila to Coron.
"Why?", she asked.
"Nothing", I said. "I just remembered everything that transpired today".
It was a very tiring day. A short one-hour flight turned into a seemingly endless waiting and queuing that ended up into a 12-hours ferry ride.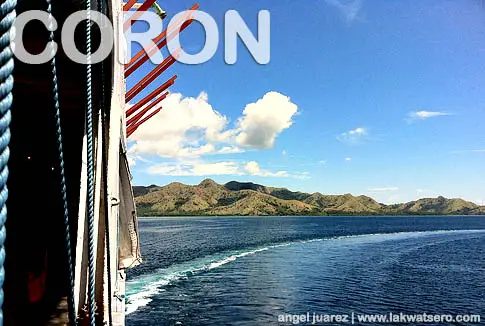 Our supposed 3PM flight was delayed and later on cancelled due to a quite intriguing reason of "sunset limitation" and to makeup for the airline's inconveniences, we were given a one-way voucher to any of their domestic destinations.
But we needed to go to Coron. Our gills and fins were already dry, our gear wanted to be wet again and our minds were already set to dive the monsters of Coron. Flight cancellation won't stop us and to catch the early flight the next day was not an option. We opted to take the ferry.
The ferry to Coron leaves the port of Manila every Friday at 11PM. It was probably a coincidence but we were very thankful for the fact that we could still catch it after everything that went through us that day. There were only few beds left and we were lucky to secure ours albeit quite expensive. Last minute bookings are guaranteed higher in price.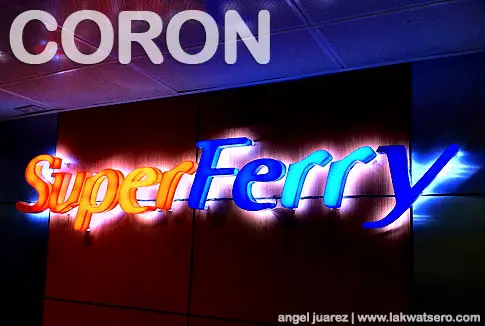 Three hours before midnight when the boarding announcement was called. We were billeted at the Tourist Accommodation for P2200 each one way inclusive of linens, insurance and meals.
It wasn't my first time to ride the ferry to or from Coron. But this time, the scene reminded me of my very first, five years ago when I went there alone and met amazing people who turned out to become some of my best travel buddies today. But compared to my previous pleasant experiences aboard Our Lady of Good Voyage, my experience this time, aboard SuperFerry 2, was quite lacking.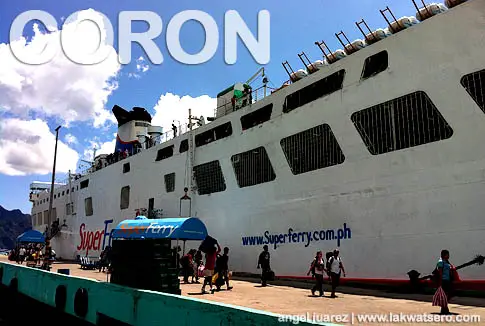 I felt that the Tourist Accommodation section of SuperFerry 2 was crowded and less private. The restroom was a mess because the other restroom in the same floor was not working. Bad timing perhaps due to influx of passengers, mostly students on their on-the-job trainings. Our beds were along the main hallway going to the restroom and we were surrounded by groups of students. I counted at least four schools thus making the area around us quite busy, noisy and crowded. Nevertheless, I always love and enjoy long travels and SuperFerry's schedule was perfect that all these negative observations which I believe were just coincidence, will never stop me from patronizing them.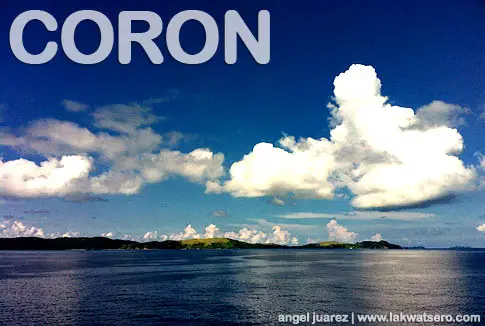 The night passed quickly with a good sleep and when I woke up the next day, the sun was already up, patches of pearl white cotton clouds dotted the blue sky, there were traces of land from the silhouette of mountains from afar but it was mostly water everywhere.
The scenery changed as the ferry entered the Calamianes Group. From a bare and endless horizon of seas, the backdrop transformed into limestone cliffs, islets, grassy islands and picturesque mountains. Our eyes feasted to the great landscape of Northern Palawan.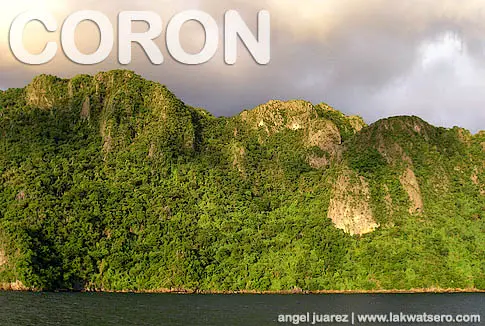 Finally, we made it to Coron and as the boat passed near Siete Pecados, the vivid images underneath flashed back in my mind. Coron will always have a special place in my heart, its amazing wonders both inland and beneath never cease to amaze me.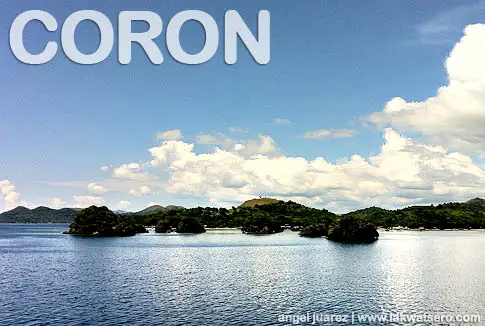 At midday, the ferry docked at the main ferry terminal of the town overlooking the mountains and the cliffs. The cross of Mt. Tapyas and the CORON marker on the other mountain are still standing proud. The smell of the sea and dried fish reminded us of the same old Coron that we loved. The sun was up and burning our skin, but we were too excited to notice the scorching heat. Coron, finally!
Getting to Coron by Boat/Ferry
SuperFerry services Coron with a ferry that leaves Manila every Friday at 11PM (schedule varies) for a twelve-hour ride. The same ferry goes to Puerto Princesa then back to Coron before returning to Manila the next day. Fare varies per accommodation type. To get the best deal, book online. (Update as of  April 2013:  2Go Travel,  a union of Aboitiz SuperFerry and Negros Navigation now serves Manila to Coron and Puerto Princesa.  Thir ferry leaves the Port of Manila on the afternoon of Friday and arrives in Coron early morning of Saturday. The return trip leaves Coron on the afternoon of Sunday and arrives in Manila early morning of Monday.)

There are also ferries from Batangas City to Coron and Culion seasonally. Meanwhile from San Jose, Occidental Mindoro,  a trigger boat regularly departs Caminawan Port weekly, and from San Roque Port occassionally. Schedule varies.
From El Nido, daily trigger boats depart to Coron, fare is P2200, inclusive of meals, discounts are available for Filipinos.