What will you get outside for?
For Berlin Amploquio, a special education teacher, it's her desire to continue exploring the places in the Philippines that she haven't been to while engaging in outdoor activities such as hiking, diving, running and other activities that she has yet to experience.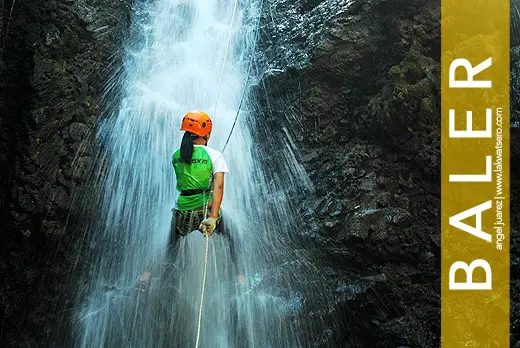 For Janssen Paulo Dichoso Cusi, a University of the Philippines staff, it's his love for hiking, biking, walking, camping, mountaineering, fishing, horseback-riding, kayaking and everything nature, as well as his desire to experience paddle boarding and paragliding with his regular companion and activity buddy – his dog named Fetus.
For Gino Carlo Rovedillo, an online entrepreneur, it's his desire to experience rock and mountain climbing, kayaking and other outdoor activities with his family and friends.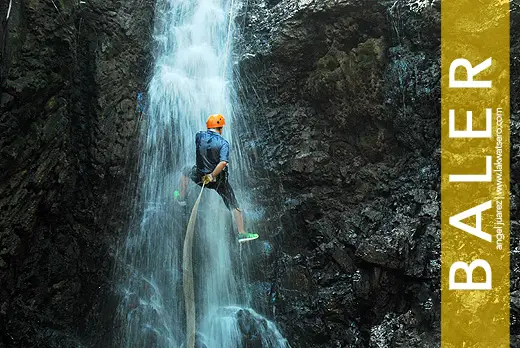 Berlin, Janssen and Gino may not be totally new to the life outdoors but their common denominator is their eagerness to go out more, experience more and explore more! R.O.X. Philippines saw their adventurous spirits so they were all chosen to experience a weekend of ultimate adventure!
I was privileged to be part of the media team for the event, and along with Berlin, Jansen, Gino and their companions, we experienced three days of outdoor and gastronomic adventure. Our destination – Baler!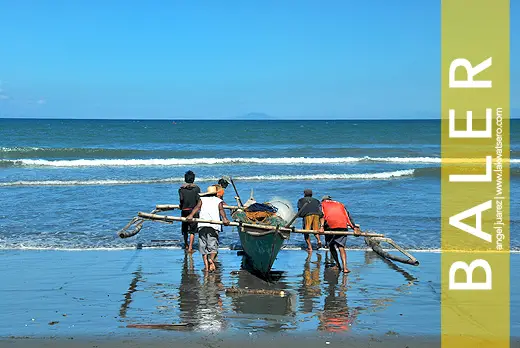 The capital of the province of Aurora, Baler is situated on the east coast of Luzon, fronting the roaring waves of Pacific Ocean and enclosed by the mountains of Sierra Madre. The town's relative isolation has preserved much of its historical sites, cultural heritage and tradition that are all deeply rooted on its vibrant past. The town is also a popular surfing destination in Luzon but unbeknown to many, Baler is more than the swells and breaks of Sabang because the town also boasts of its unparalleled natural wonders, significant historical spots and other attractions that will surely delight adventure lovers out there! All these awaited us on our ultimate weekend of adventure in Baler!
Fresh from a five-hour of uneventful bus ride from Manila, we arrived at Baler at noon and headed straight to the newly opened Chef Jerry Shan's Buffet Place at Sabang for our mid-day meal. We had a buffet lunch by the beach, overlooking the roaring waves of Sabang and the clear blue sky in the horizon. It was a beautiful Saturday in Baler with the sumptuous lunch as our grand welcome to fuel us for the rest of the day which has just started right there and then.
A quick tour of the town's attractions followed after lunch. We got to visit San Luis Obispo Church of Baler, Doña Aurora Aragon-Quezon House, Quezon Memorial Park and Museo de Baler before heading to Dicasalarin Cove with Great Escapes Team. The scenic Dicasalarin Cove was our abode for the night.
Learning is part of adventure, so Great Escape Team conducted a short yet very helpful lecture to prepare everyone for the life outdoors. They taught us how to properly pack the bags, setup the tent and use the camping stove. Knowledge that were put into application as we were all tasked to setup our tents and cook our meals for the night. I was partnered with Joel Nigos of Philippine Daily Inquirer for the camp and grouped with Berlin and her companion Sir Rem, for the cooking activity.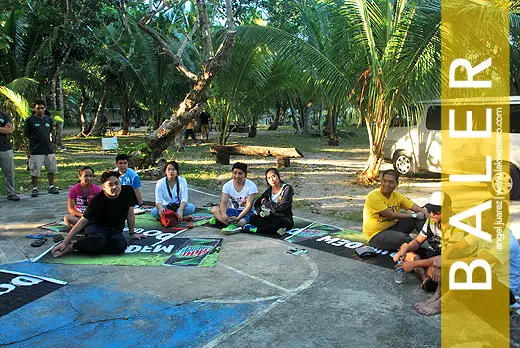 Setting up the tent was quite an easy feat, the real challenge was on cooking. Our task was to cook rice and pork sinigang which we found out to be pretty basic. What followed was a sinigang-themed dinner, with variation of the dish from different groups, each with different cooking technique yet equally sumptuous. I am still proud of our version though. For me, it was the best! :))
Before calling it a night, the group gathered at the beach, under the countless stars of Dicasalarin Cove, and bonded with getting-to-know-you stuff and fun activities.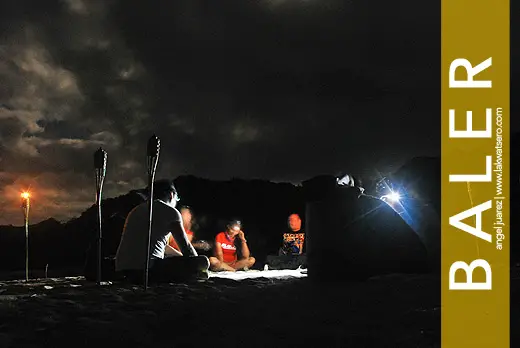 The next day was the highlight of the trip. It was an action-packed day full of exciting adventures and the beautiful sunrise at Dicasalarin Cove marked the start of it. Breakfast was another group activity as each was tasked to prepare soup and corned pork.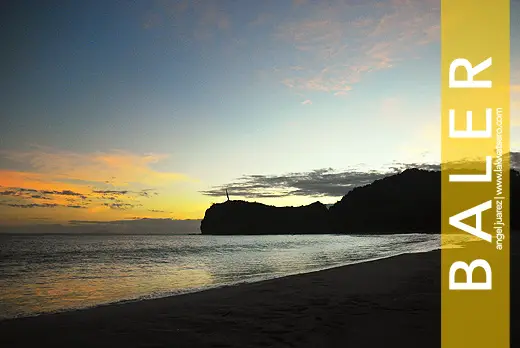 But the real fun and action began in Diguisit Falls. With the supervision of Great Escape Team, we rappeled down the 40-foot high waterfalls, against the rocky wall and cold water that cascades on it. It was a defining moment for most. The thought of going down the waterfalls on a harness was already scary but most of us were able to do it with fanfare. I must say, it was a real adventurer's treat!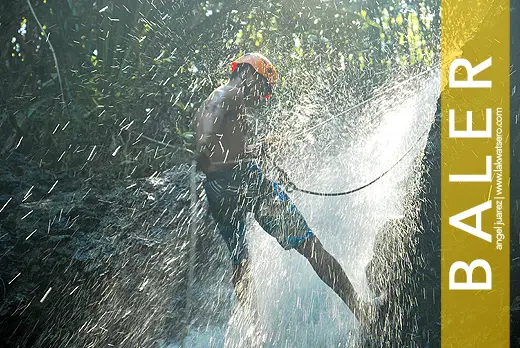 Afterwards, a boodle lunch was served at the nearby Diguisit Beach, overlooking the beautiful swells of the Pacific Ocean and the numerous tidal pools that are only exposed during low tide.
The adrenaline was still high in the afternoon as more adventures followed. The group went fishing and kayaking in Zabali River, and also got to visit the long hanging bridge of Barangay Zabali.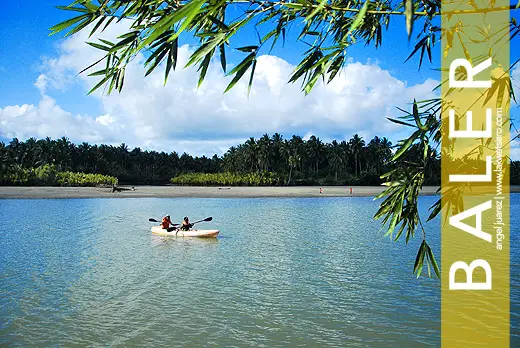 Cliche as it is but time really passes unnoticed when one is having fun, specially outdoors. We ended the day in the comfort and luxury of Costa Pacifica Resort in Sabang. With its great location, world class facilities and amenities, elegantly designed rooms and aesthetically enticing interior, it is without a doubt, the best resort in town. And for us, nothing beats the comfort of staying in the resort after a tiring day outdoor.
The next morning, the group finally got to experience what the place is really famous for – surfing! Riding the waves of Sabang is an experience one should not miss when visiting Baler and the group made sure to include it in the itinerary before heading back home. Most are new to the sport but after riding the swells, I am pretty sure that it wasn't their last.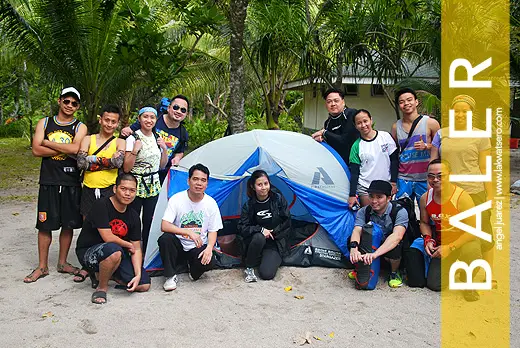 As expected, it was a trip to remember. An epic weekend full of fun, adventures, food and new friends, and I thank R.O.X., Great Escape Team and Costa Pacifica for all of it. The entire event was a success but then, a question pops up on my head – what's next for Berlin, Jannsen and Gino?
Well, the possibilities are endless outdoor and our weekend of ultimate adventure in Baler marked the beginning or the quest for their lifelong journey outside.
I can see more daring adventures ahead for Berlin, Janssen and Gino. More mountains to climb, more waterfalls to hike, more seas to dive, more trails to bike, more rivers to kayak, more swells to surf, more places to explore, and more adventures to try. They have just started and they have their lifetime to experience it all.
But for the mean time, they are looking forward to another exciting event organized by R.O.X. tailored for outdoor converts like them – the R.O.X. Outdoor Festival 2015. Set on April 18 to 19, the festival will serve as a good venue for them to keep the momentum going because on that weekend, the stretch of Bonifacio High Street will be converted into a one big playground for all outdoor enthusiasts featuring sporting competitions, activities, talks, film showings and booths from top outdoor brands.
R.O.X Outdoor Festival 2015, the first of its kind in the Philippines, promises a weekend packed with best reasons for everyone to get outside. It will also serve as venue to bridge the gap between customers and adventure groups, tour operators and environmental organizations.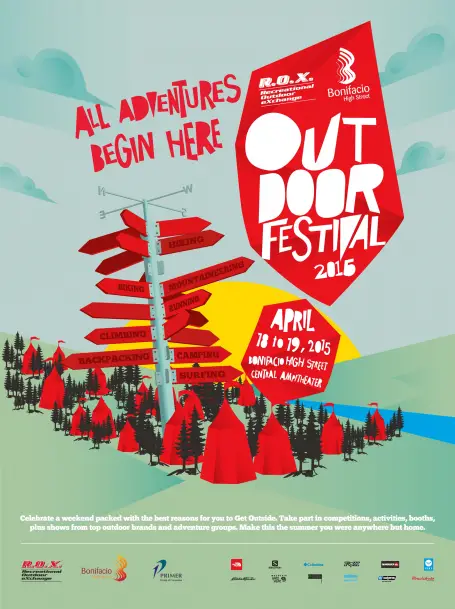 To add excitement to the event, R.O.X. launched the R.O.X. Outdoor Festival Photo Competition where P30,000 worth of prizes plus a chance to see your photo on display at the R.O.X. Outdoor Festival in April are at stake by just submitting a photo of your most incredible outdoor experience.
For details and more information on R.O.X. Outdoor Festival and Photo Competition, check out their website or Facebook.
No one really knows adventure as much as R.O.X. so let's mark our calendars and embrace the outdoor life at R.O.X Outdoor Festival 2015. Let it be our reason to get outside!