Two-and-a-half years of being a scuba diver, with close to a hundred dive count across the Philippines and here I am now in the country's last frontier, aboard a ferry that will take us to the dream dive site for most Filipino divers – the Tubbataha Reefs!
My rendezvous to this important milestone in my diving career is just pure excitement, this is the only UNESCO World Heritage Site in the Philippines that I haven't visited.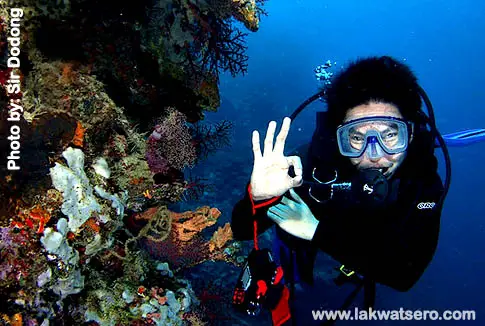 As of this writing, I am sitting in the lounge of Hans Christian Andersen, the dive cruise that will take us to our destination. The sky is overcast here in Puerto Princesa, and we are sailing in a while with a hope of good weather on the duration of our trip. There is an active Low Pressure Area in Eastern Philippines now with a good chance of becoming a Tropical Depression and an Inter Tropical Convergence Zone is affecting Palawan and Mindanao, I hope they shrink and go away.
It will be four days of eat, sleep and dive. Four days without mobile signal and access to the world wide web; no blogging, twitter, facebook and even Words with Friends, only pure fun underneath the water.
Ate Claudia and I dreamed and prepared for it for years and this is it, in a few hours we will be sailing the vast Sulu Sea for our Tubbataha Dream.
Tubbataha Here we come!