Tucked in the boundary of the cities of Ligao and Tabaco in Albay is Mount Masaraga, one of the three volcanic mountains of the so called "Magayon Trio" (with Mount Malinao and Mount Mayon). At 1,328 meters above sea level, it is the smallest of the three yet it offers a challenging feat with around 1,100 meters of pure assault from its trailhead at Barangay Amtic, Ligao City.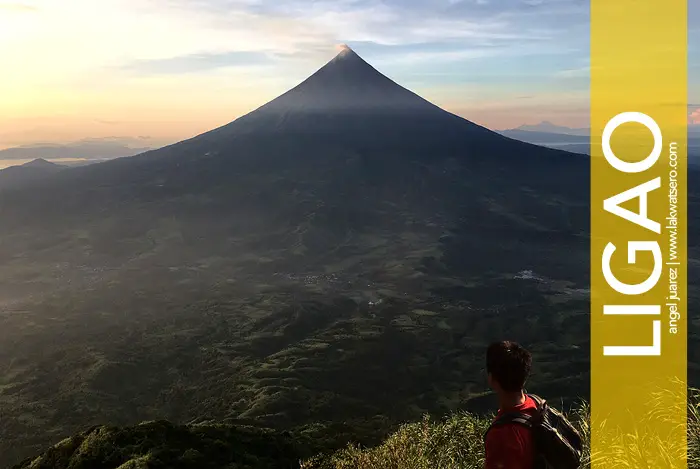 The trek to the summit takes at least three hours on a steep trail infested with blood leeches. Best to start around 2AM for the sunrise or around 2PM for the sunset. If you are planning for the former, there are numerous accommodations in Ligao City and Tabaco City but make sure to pre-arrange your transportation to the trailhead as the earliest public jeepney usually departs at 5AM. We stayed in downtown Ligao and asked our guide to arrange it for us at P100/person motorbike ride.
It was indeed a grueling three-hour assault with an unobstructed view of Mayon Volcano as our reward. But eventually, the clouds and fog enveloped us that we could only see the pointed summit of the world's most perfect cone peeking once in a while.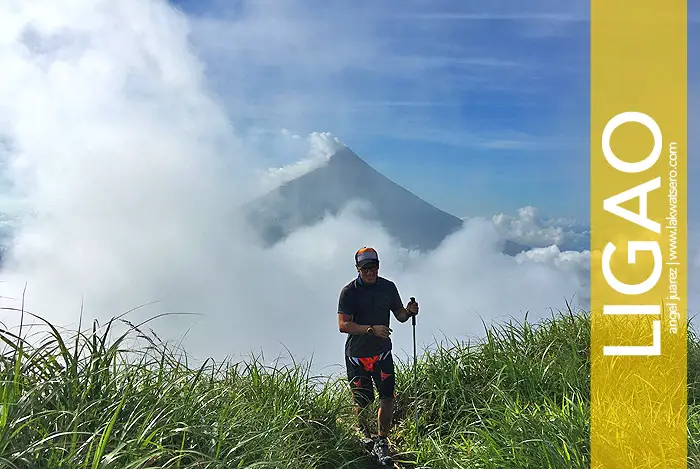 Mount Masaraga Itinerary
This is the actual weekend itinerary (from Manila) of our trek to Mount Masaraga with sidetrips to Quitinday Falls and Underground River of Jovellar and Quitinday Hills of Camalig.
Day 0
2100H Depart from Manila to Legazpi
Day 1
0600H Arrive in Daraga City / Proceed to Sumlang Lake
0700H Proceed to Legazpi / Reserve Bus to Manila / Breakfast
0900H Jeep from Legazpi City to Camalig – Quitinday Junction
1000H Arrive in Camalig – Quitinday Junction / Charter Trike to Quitinday Falls and Quitinday Hills
1100H Arrive in Quitinday Falls and Underground River / Avail of Banca Ride / Cliff Jump
1300H Snacks / Depart for Quitinday Hills
14000H Arrive in Quitinday Hills / Trek
1600H Depart Quitinday Hills / Return to Camalig
1630H Late Lunch or Early Dinner
1730H Jeep to Ligao
1615H Check-in at Hostel / Last Minute Shopping
2000H Lights out
Day 2
0200H Call Time / Breakfast
0230H Leave Hotel
0300H Arrive at Trailhead / Register / Start Trek
0330H Rest at Kubo
0550H Summit
0730H Start Descent
0900H Rest at Kubo / Reorg
0930H Resume Descent
1000H Arrive at Highway / Jeep to Ligao
1030H Back in Hotel / Wash Up / Fix Up / Check Out / Proceed to Legazpi
1200H Lunch at Old Albay
1400H Proceed to Bus Terminal / Shop for Pasalubong
1600H Bus Depart for Manila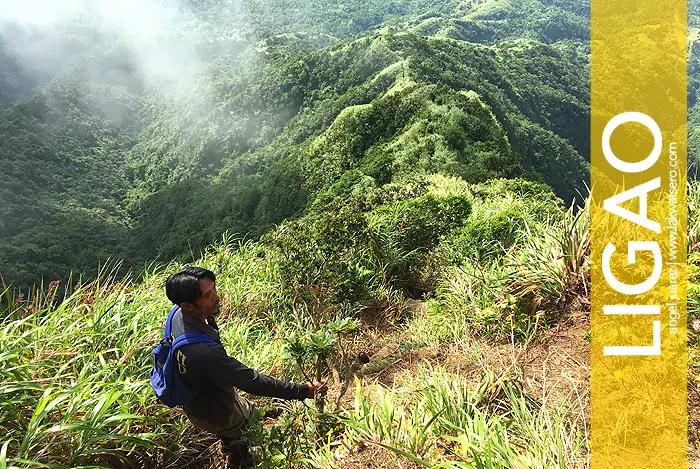 Mount Masaraga Hike Budget
Here's the approximate individual expense for group of five for the itinerary above.
Bus: Pasay to Legazpi – P800
Food Budget – P600
Accommodation Share – P400
Quitinday Trike Tour Share – P200
Registration/Guide/Banca Share – P185
Local Commutes (Jeep/Trike) – P150
Mount Masaraga Guide Share – P280
Transpo: Ligao to Masaraga Trailhead – P100
Miscellaneous (Pasalubong, Personal Expenses, etc.) – P500
Bus: Legazpi to Pasay – P800
—————————–
Approximate Total: ~ P4,000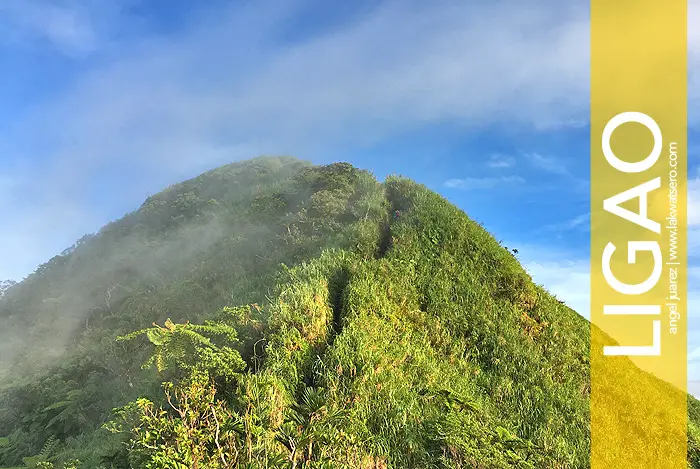 Mount Masaraga Guide
Guide is required in Mount Masaraga. Get in touch with Sir Sonny Culayao at +639092031979, he is one of the few accredited guides in Mount Masaraga. Guide fee is P1400 to P1500 for a maximum of 5 to 6 hikers.
Mount Masaraga Sidetrips
The first day is usually a free day, you may follow our itinerary or not but to give you more options, here are the possible sidetrips for this trip:
Sumlang Lake or Gabawa Lake
Quitinday Hills and Underground River
Quitinday Falls
Vera Falls
Daraga Church, Cagsawa Ruin, Liñon Hills, Mayon ATV
Donsol, Sorsogon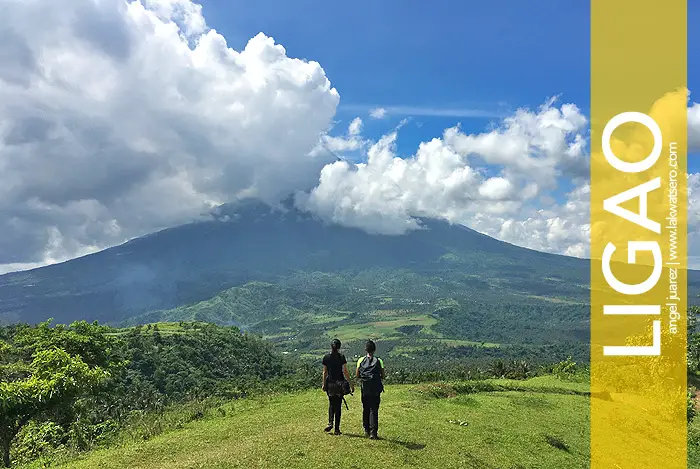 Where to Stay near Mount Masaraga
It is advisable to stay in Tabaco or Ligao City if you are planning a sunrise trek to Mount Masaraga. Here's my recommended places to stay:
Dhio Endheka Spring Resort BOOK NOW
Crossing Mayon, Buang, Tabaco City
Contact Numbers: +639178535514 / +632-29980429
* Nearest to the trailhead
Ligao Bed and Breakfast BOOK NOW
San Jose Street, Dunao, Ligao City
Contact Numbers: +63-52-2020032
* Located in downtown Ligao
Other hotels, inns and lodges in Ligao, Tabaco and Legazpi.
JJ Midcity Inn
Herrera Street, Quinale, Tabaco City
Starts at 700 PHP

Tabaco Gardenia Fotel
Santo Cristo, Tabaco Ciy
Starts at 1,000 PHP