Off the coast of mainland Surigao City is Siargao, an island consisting of eight municipalities of the province of Surigao del Norte. Hailed as surfing mecca of Mindanao, it is an emerging eco-tourism destination. No doubt, the roaring waves of the Pacific Ocean put the island into tourism map with the thick hollow tubes of Cloud 9 as its claim to fame not only in the Philippines but worldwide.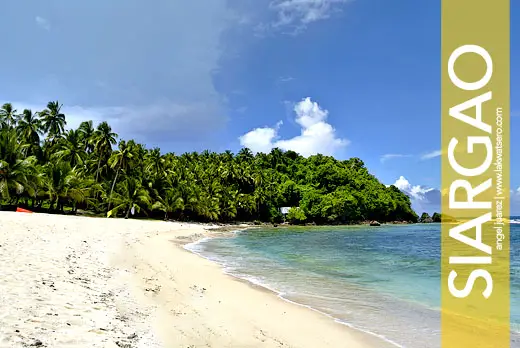 But aside from the island's great waves, Siargao also boasts of other equally interesting attractions that are worth visiting and these include Magpupungko Beach and Tidal Pools in the town of Pilar.
Only an hour and a half from General Luna, Magpupungko Beach is a small stretch of cream colored sand beach with a great view of sunrise. But it is no usual beach because on its northern end are amazing rock formations and tidal pools that are created by nature itself.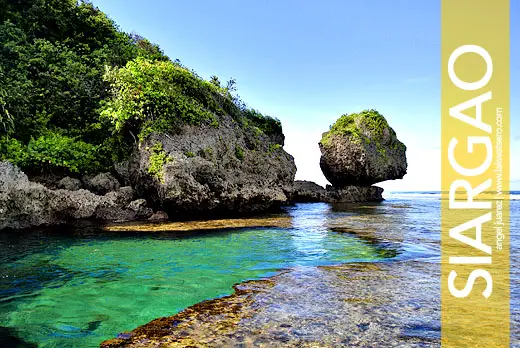 During low tide, the enclosed underwater crevices on the shore create natural sea water pools that seem like infinity pools. The wide underwater boulder serves as wall that separates the placid green pools to the crashing waves of the Pacific. The spot is decorated by rock formations, the largest is the iconic Magpupungko Rock that is sitting on top a flat rock! Everything on that place is simply extraordinary!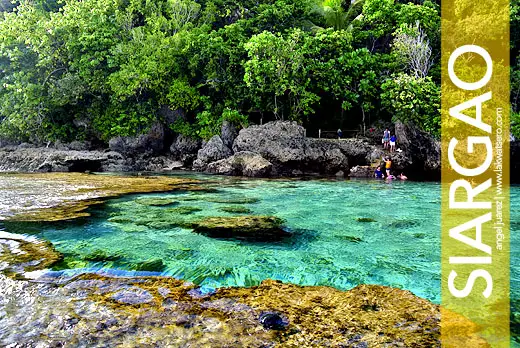 Flag a motorbike to take you Magpupungko Beach and Tidal Pools for only P800 round trip from General Luna. Entrance fee to the beach is P50 per person. For more information on how to get to Siargao Island, check out Lakwatsero's Siargao Travel Guide.
Experience Siargao beyond Cloud 9, bask in the beach and dip in the tidal pools of Magpupungko!