The Beach
Maya Bay, Ko Phi Phi Leh, Krabi, Thailand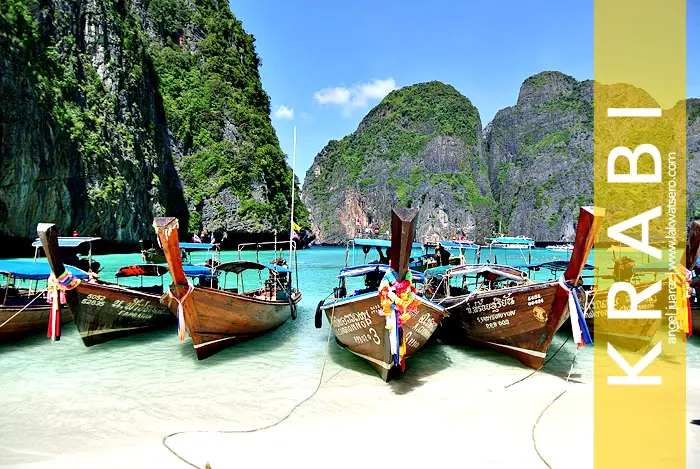 Needless to say, you have never been to Krabi if you have not visited Ko Phi Phi Leh.
The uninhabited Koh Phi Phi Leh is the second largest island of the Phi Phi archipelago made popular by the Holywood movie 'The Beach'. Once a quiet island before its debut on the main screen, Koh Phi Phi Leh today is the most visited spot in the entire Krabi. The island is usually a day trip via speed boat from Phuket and via long-tail boat from Krabi.
Situated in Andaman Sea, Koh Phi Phi Leh is made up of limestone hills and surrounded by perfectly turquoise shallow waters that are among the best dive sites in Thailand. It was one of the most devastated islands during the 2004 tsunami in Indian Ocean.
This snapshot is taken in the beach on the western side of Koh Phi Phi Leh fronting Maya Bay, the exact spot where Leonardo Di Caprio filmed his movie. Long-tail boats crowd the southern end of the small stretch of beach as seen on this photo while speed boats occupy the northern end, leaving a small strip on the middle for tourists to enjoy The Beach.