Panglao Island is home to Bohols's fine white sandy beaches and amazing scuba diving sites, and when talking of Panglao Island, Alona Beach will surely come out for being a favorite of beach lovers, sun worshippers and scuba divers!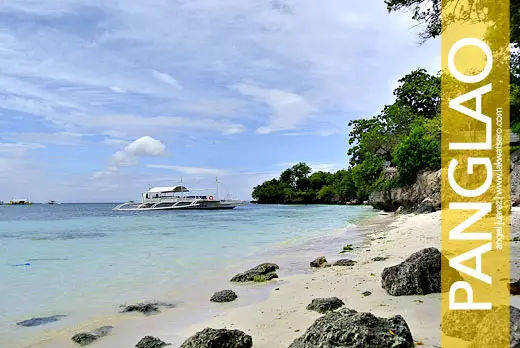 Alona Beach is considered heart of Panglao Island, many of the island's restaurants, resorts and shops are located here since most of the activities are centered in this spot. It is situated on the southwest tip of Panglao Island fronting Bohol Sea and boasts of one and a half kilometer of fine white sand bordered by rocky cliffs on both end. Its rich water is ideal for swimming, snorkeling and scuba diving with Balicasag and Pamilacan Island not far away. Balicasag and Pamilacan islands are both marine sanctuaries and undeniably two of the best dive sites in the Philippines.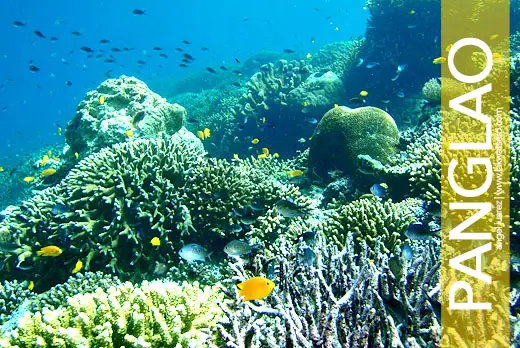 During the day, the stretch of the beach becomes a stage for scuba divers and beach lovers while at night, the beach comes to life with its booming nightlife where various resorts and restaurants set up tents and dining table for fresh seafood dining.
Some of the resorts located here are Alona Tropical Beach Resort, Hennan Resort, Peter's House, Alona Vida Beach Resort, Oops Bar and Cottages, Oasis Resort, Hayahay Resort and Restaurant, Alona Beach Pyramid Resort, Alona Kew White Beach Resort, Lost Horizon Beach Dive Resort, Bohol Diver's Resort, Trudis Place, Aquatica Beach Resort, Kalipayan Beach Resort and Charlotte Diving Resort among others.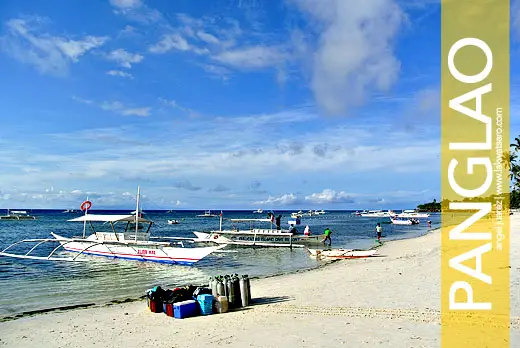 Beachfront accommodation ranges from as low as P700 to thousands but for budget travelers and backpackers, there are cheaper accommodation on the main street which is a few minutes walk from the beach. Some of the non-beachfront accommodation are Paragayo Resort, Alona Grove Tourist Inn, Villa Almedilia Pension, Chill Out Guesthouse and Casa Nova Garden.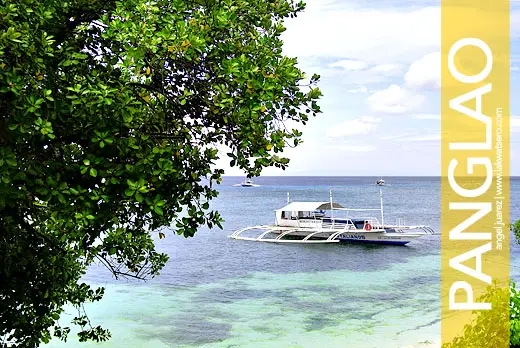 How to go to Alona Beach (Panglao)
From Tagbilaran City, go to the Panglao Bus/Jeepney Terminal in the corner of Hontanosas and F. Rocha streets and catch a Tawala – Danao bound bus or multicab. Fare is P25 as of March 2014, travel time is approximately 20 to 30 minutes. Ask the barker or the driver to drop you off at Alona Beach.