It is beyond magical, the grandest in South Cebu, the exaggeration of all waterfalls! It is unbelievable!
And that was how I described Tumalog Falls when I visited the place on two different occasions few years back. No sugar coating!
Imagine a tall wall, more than a hundred meters high, with drizzling cold water cascading on a rough mossy wall dotted with mushroom-like formations into a shallow perfectly turquoise pool. It really is beyond magical!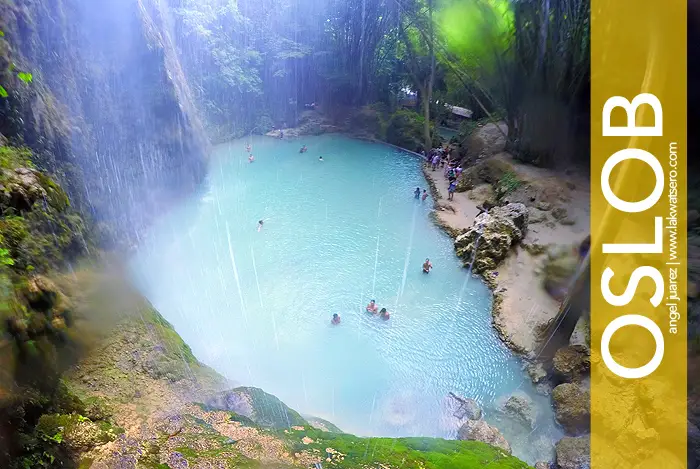 Well, it used to be. Until humans intervened to their favor and disturbed the natural flow of things. Sadly, Tumalog Falls has just met its sad fate. Apparently, the grandeur is gone.
On my recent visit to Tumalog Falls (July 2016), there is almost no more water cascading against this tall waterfalls and it is not because of drought. Dry season has long ended and in fact, rains are abundant this time of the year in the area during late afternoon. According to our motorbike driver, the community on top of the waterfalls built a reservoir and impounded the water.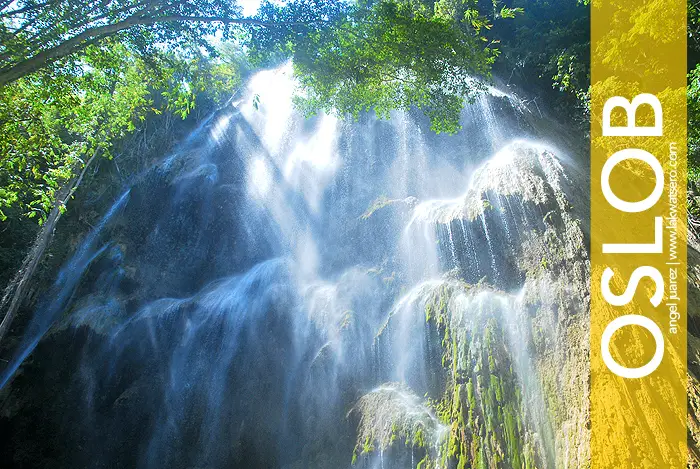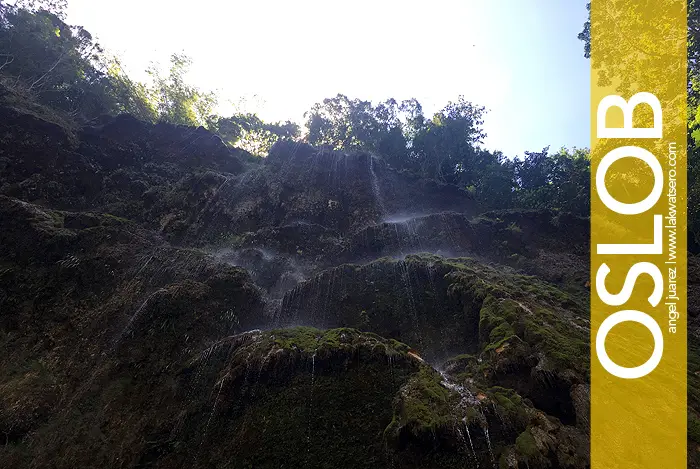 So what used to be an amazing spot is now dull and dry. The once beautiful turquoise pool is almost leveled down and murky. They said they might close the waterfalls in the coming days. Entrance is now free, who would pay to see such heartbreaking condition anyway?
Is this the end of era for the famed Tumalog Falls?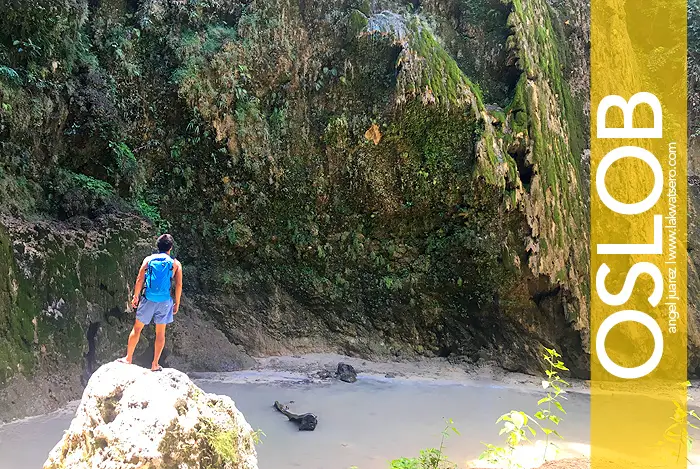 I hope not. I really hope not!
I hope the concerned villages come up with a win-win solution. How about a resource sharing option like impounding the water at night and letting it flow during daylight? Calling the local government of Oslob, I believe "now" is the best time to intervene.
I would like to believe that all is not lost for this beautiful gem. There is still hope! Let's bring back the lost grandeur of Tumalog Falls!
How to Commute to Tumalog Falls
From Cebu City, catch a bus (~P160 / at least two hours) to Oslob and get off at Tumalog eskina, the junction of the access road to Tumalog Falls. At the junction, ride a motorbike to get to Tumalog Falls (P60/motorbike one-way or P30/person one-way, fifteen minutes). At the entrance, you have an option to walk along the cemented yet steep sloping road (five to ten minutes) or take another motorbike to take you directly to the falls (P30/person one-way, fifteen minutes).