The original plan was to fly to Negros Occidental and dive in the waters of Sipalay, an offbeat scuba diving spot south of Bacolod City. What's in their depths? I really do not have idea, but I heard they have colorful reefs and promising sites. Scuba diving is pretty new there so I assume that their sites are unspoiled and unexploited.
But Sipalay, although an urban city, is generally offbeat. It is at least three hours of land travel from both Bacolod and Dumaguete City and a weekend might be too short for a dive trip (considering the air and land travel and the post-dive flight ban) for my Cagayan de Oro based dive buddy Ate Claudia. So we thought of a detour and Cebu came into the scene.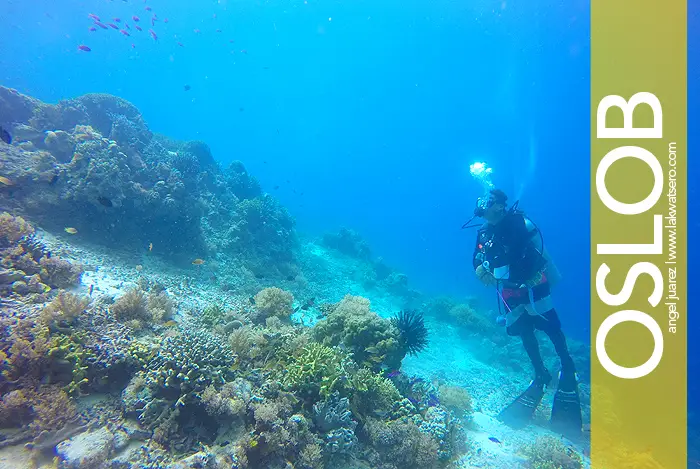 With numerous flights, varied choices of dive areas and easy accessibility, Cebu is perfect for a weekend dive trip. We opted for Sumilon, a small island off the coast of Oslob in Southern Cebu. Among the major dive areas in the province, Sumilon has been in our bucket list, unticked for quite a long time already.
So armed with my backpack and overflowing excitement, I boarded the night flight to Cebu and arrived in the city almost midnight. Our call time was past three in the morning at the South Bus Terminal in the downtown for the bus trip to Oslob at four. I decided not to book a room for the night and just wait somewhere near the terminal, it was just few hours anyway.
So at almost midnight, I was fearlessly walking at the dark and almost desolated streets of the downtown, particularly in the area around Colon, Osmeña and Escario, looking for a cafe to spend my spare time. All my stuff are safe and locked in my backpack – a Pacsafe Venturesafe® X30 Backpack.
My Weekend Adventure Pack
It was my first time to use Pacsafe Venturesafe® X30 and in all honesty it was also the first time I felt comfortably safe and secure walking in the streets of Cebu at the darkest hours of the night with a bag on my back.
With plenty of packing space including RFIDsafe® blocking pocket, rain cover and hydration pack compartment, Venturesafe® X30 is a perfect weekend adventure buddy. It is definitely perfect for my lifestyle!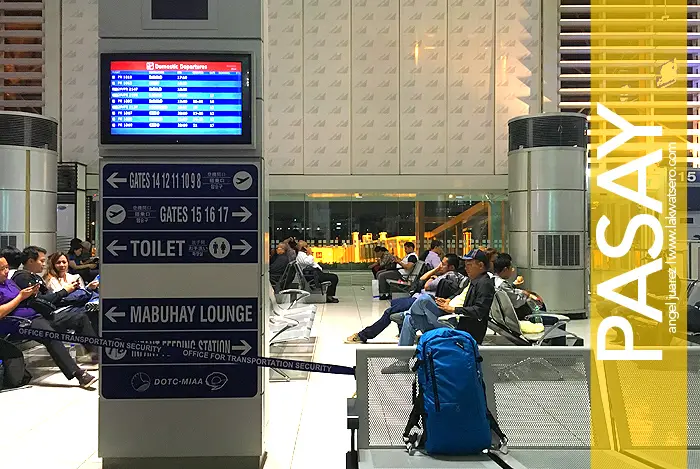 This 30-litter backpack is not only aesthetically attractive but also equipped with practical and security features for safe and convenient travel.
One of its security features is the eXomesh slashguards – the built in stainless steel wire mesh panels on the lower front, bottom and side fabric body panels that prevent contents from falling out if cut by thieves. It is also equipped with resealable turn and lock security hook at one end of the shoulder strap so it can be attached to a fixture to stop thieves from easily walking off with the bag. It also has a hard-to-cut webbing straps with Dyneema® and a smart zipper security that allows the zipper pullers to be discreetly attached to a hook or placed under and through a tab to prevent pickpockets from opening the zippers.
Gone are the days of traveling with backpack on front as these security features of Pacsafe Venturesafe® X30 let me travel relax and with confidence knowing that my valuables are safe and secure on my back. Because backpacks are designed to be on our back.
Off to Oslob
Thankfully, I found a coffee shop that is open until three in the morning. So I spent the night occasionally napping at the comfort of my small cube at Coffee Prince Cebu. Their place is really conducive for a nap – small cubicles with pillows and stuff.
By three in the morning, I left the shop and proceeded to the South Bus Terminal which is just a short multicab ride and walk away.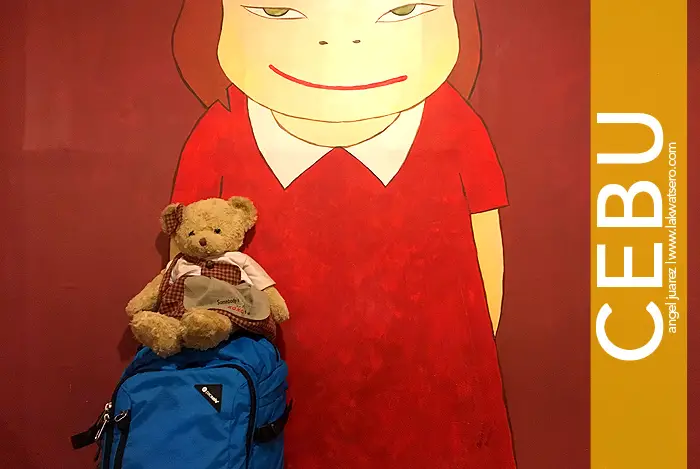 There were already air-conditioned buses going south via Barili or Oslob as early as three in the morning. I waited for my dive buddy who arrived half past three. Our bus departed fifteen minutes before four and after two hours, we were already in Barangay Tan-awan in Oslob.
The town is already busy when we arrived after sunrise, of course because of the whale sharks. But we weren't there for the gentle giants, our agenda in Oslob was to dive in Sumilon Island.
We went straight to Brumini Resort where Almaden Diveshop is housed. Before the rise of Oslob, scuba diving in Sumilon Island can only be arranged with the shops in Dumaguete or in Sumilon Island Bluewaters which are either far or expensive if coming from Cebu City. To date, Oslob is the place to go for the cheapest dive packages in Sumilon Island.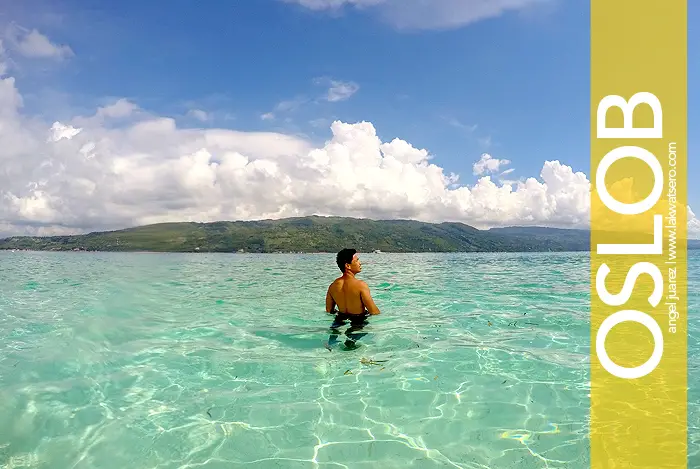 We had our breakfast while the dive shop prepared the necessaries. Before eight in the morning, we were already on-board the dive boat for a 10-minute ride to the dive site.
My Dive Pack
It was quite impractical to bring my backpack with me in the boat but another amazing thing about my pack is that it comes with a partner insert – the Travelsafe® X15, sold separately but fits perfectly inside Venturesafe® X30.
Travelsafe® X15 is water resistant day pack designed to allow active travelers to protect their valuables while they're out enjoying their latest adventurous pursuit. How sweet of Pacsafe to think of people like me!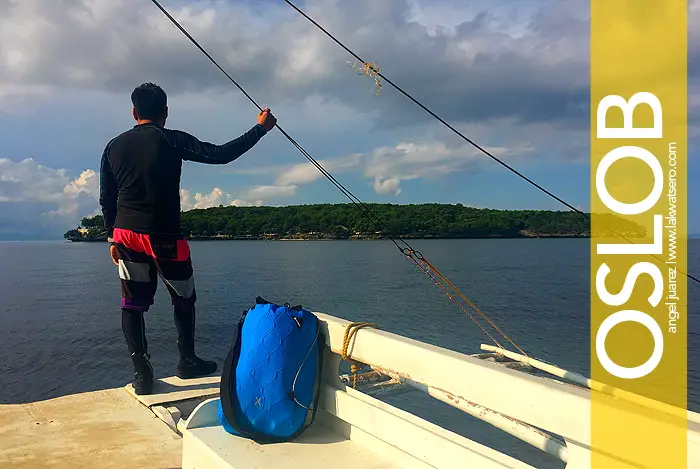 And if it is from Pacsafe, it is definitely secure and anti-theft so Travelsafe® X15 comes with a heavy-duty TSA accepted combination lock. It can be used as lockable, portable safe that can be secured to a fixture to prevent thieves from walking off with it. It is also slash-resistant with eXomesh® wire laminated into the fabric that acts as a deterrent to bag slashers and gear thieves.
Its carry handles and detachable shoulder strap allows it to be used as an over the shoulder day bag or tote bag. It is a perfect day pack for my gadgets – camera, mobile phone and other valuables, and even a 15″ notebook. Needless to say, Travelsafe® X15 is the perfect dive pack for me!
The Dives
So I brought my Pacsafe Travelsafe® X15 with me on the boat as we sailed to Sumilon, a small island surrounded by beautiful turquoise water that serves as abode to a wide variety of marine life.
Our first descent was in the sloping seabed on the site they call Landscape Corals. We descended on a sandy sloping bottom and drifted northwards where we saw a school of mackerels, black tip shark, cuttlefish, triggers and various tropical fishes. There were few thrashes as we were nearing our ascent so we took it as another opportunity for a clean-up dive.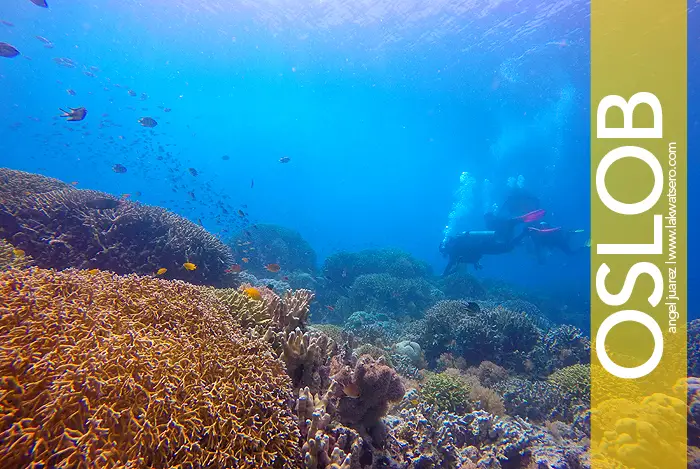 The boat docked to the sandbar for our surface interval. It is high tide though, so the sandbar is submerged in water.
Our second dive was in Sumilon Island Marine Sanctuary. The area has good corals and variety of fishes – trevallies, jacks, tunas, groupers and other small and large tropical fishes including this school of sweetlips near the surface. The greatest surprise however was the rare Salpa Maggiore, a transparent fish that we saw as we descend.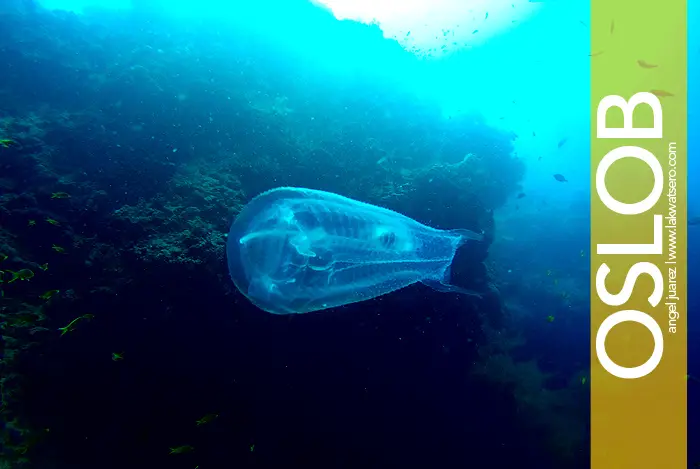 Food Trips and Side Adventures
We were done with our dives by midday so we thought of revisiting Tumalog Falls also in Oslob after lunch before crossing to Negros Island. We decided to spend the night in Dumaguete so we could have more food trips and side adventures in the city and the neighboring town of Valencia.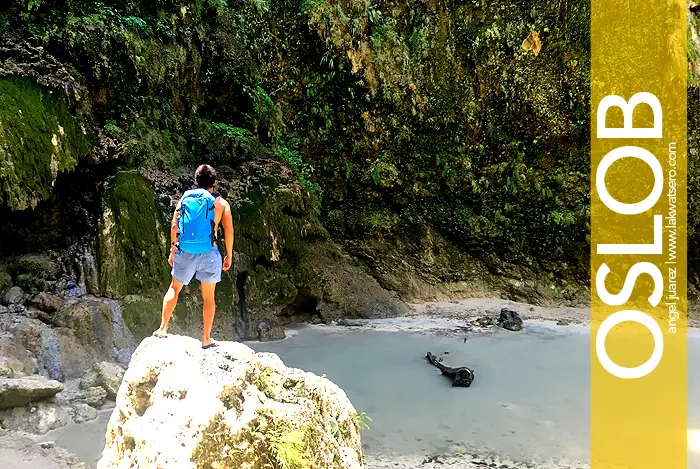 Negros is less than an hour of fast craft from Liloan Port of Santander, the southernmost town of Cebu neighboring Oslob. There are regular fast craft, pump boats and even Ro-Ro ferries from here to Sibulan Port of Negros as early as five in the morning and as late as seven in the evening. Traffic in this sea route is very active. Before sunset, we were already checked-in our hotel in Dumaguete City.
We decided to relax for the rest of the day and continue our adventures the next morning. Dinner was in Casa Blanca and dessert was in Sans Rival, two of our favorite restaurants in Dumaguete City.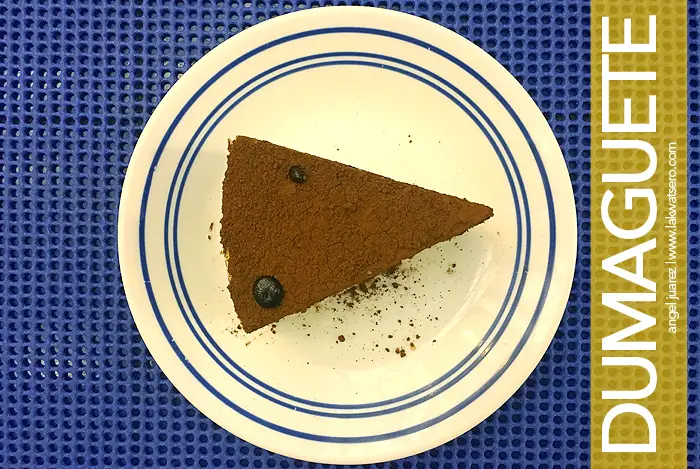 The next morning, we woke up early to attend mass in Cathedral of St. Catherine in Dumaguete before heading to the neighboring town of Valencia to revisit the Twin Falls in Barangay Malabo. The place is tucked in Okoy River Valley at the foot of Cuernos del Negros or Mount Talinis. Along the road, we stopped at the steaming roadside, an indication that Mount Talinis is potentially active volcano.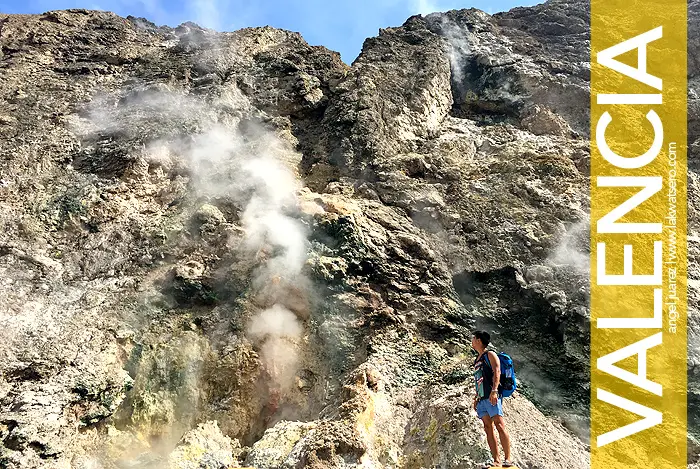 The Twin Falls, as the name suggests, is composed of two separate cascades. It is also called Malabo Falls and Pulang Bato Falls because the main cascade falls against a Sulphur-covered red wall. The other cascade comes from a different source and is in natural color.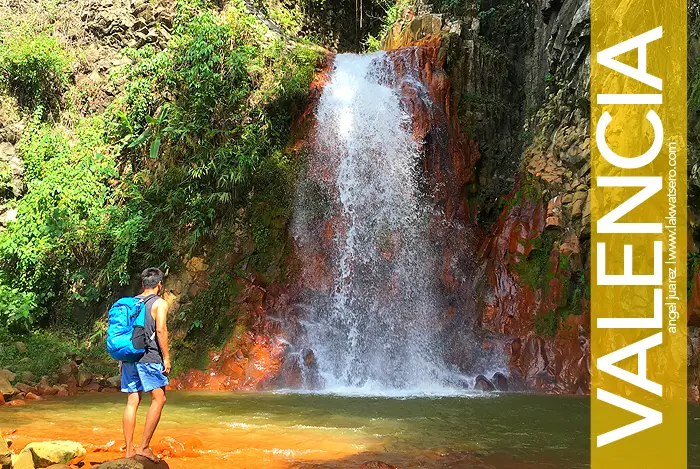 After the whirlwind visit to the Twin Falls, we went back to Dumaguete to mark the end of our weekend escapade. And that was how our adventures in South Cebu and Dumaguete unfolded. An action-packed weekend of scuba diving, food tripping and waterfalls chasing. Thanks to my newest travel buddies – the Pacsafe Venturesafe® X30 and Travelsafe® X15 who let me move from places to places with ease and confidence. With them on my back, I felt secure and relax that I can focus on my journeys and adventures.
Thank you Pacsafe!
PS: Pacsafe has just opened its very first flagship store in the Philippines (and also the first in the world) in Glorietta 5. Check out the wide array of anti-theft bags and other travel accessories that are on display. For more information on Pacsafe and their products, check out their website at www.pacsafe.com or follow them on Facebook, Instagram or Twitter.