So you have conquered  Mt. Pinatubo, trekked its ragged terrain, walked on its vast dessert-like ground and swam on its blue-green crater lake. But if you think you have done and seen everything about Pinatubo, think again.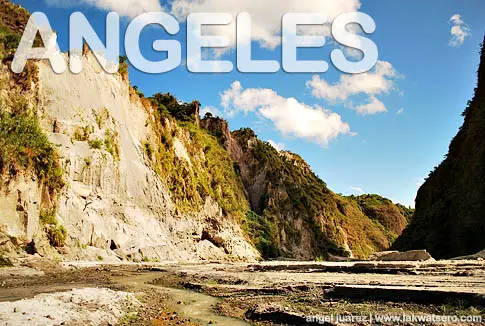 On the Pampanga side of this famed volcano is one of the wonders created by its cataclysmic eruption of 1991 – the Puning Hot Spring and Spa, one of our destinations in Lakbay Norte 3.
Situated in Sitio Puning, Porac, Pampanga, the place can be reached by traversing the scenic and ragged terrain from Sitio Target, Sapang Bato, Angeles City. The name of the place is derived from the Aeta word "punang" or "mapunang", which means full of trees and later evolved to its current name.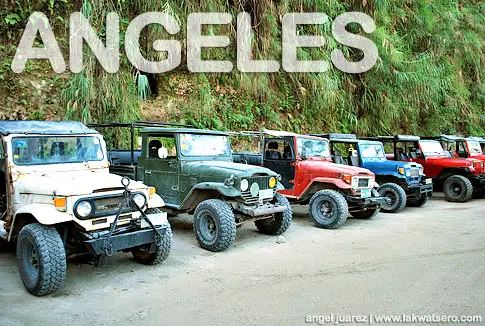 The road to the hot spring is a visual treat, with landscape beautifully shaped by Mt. Pinatubo's eruption. One will pass along the river and slopes, through gorges with towering walls of mountain and lahar, and across the desert- like ground of sand and ash mixture that will reveal a spot reminiscent of Avatar or Lord of the Rings scene, surreal in every angle and beyond amazing.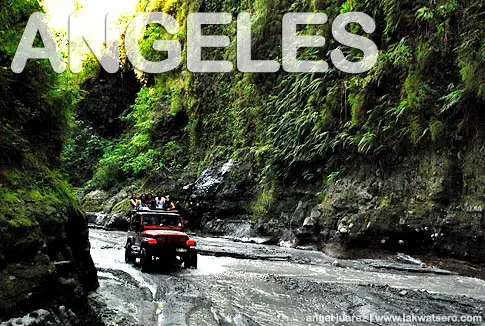 The hot spring area is now developed into layers of small pools and cottages with plights of stairs and railings surrounded by lush green mountain wall, while the waterfalls at the foot of the spring flows directly to a stream. Honestly speaking, these developments in the area worried some of us and I was secretly hoping to see it in its natural form. But the experience and the view were too amazing that we set aside our concerns for a while.
The entire Puning Hot Spring experience starts with a 4×4 ride from Station 1 or the base camp in Sitio Target, Sapang Bato, where the restaurant and reception area are located. Guests will then experience the 30-minute off-road adventure to the Station 3 for the hot spring. There are total of eight pools of hot water ranging from 40 degrees and up, and a pool of cold water.  Station 2 or the massage area is the last stop where one can enjoy the sand steam, mud pack and massage.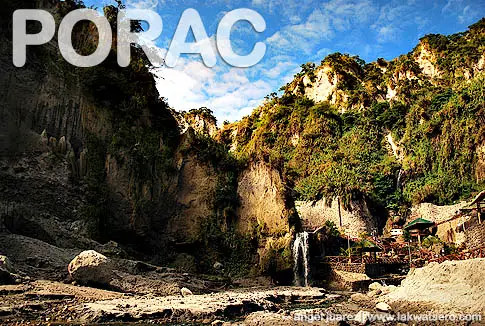 How to Get There
Commuters from Manila may ride any bus going to Northern Luzon provinces of Tarlac, Pangasinan or Baguio that passes through Dau. Some Victory Liner buses going to north make a stop there. Make sure that the bus stops at Mabalacat Bus Terminal. Get off in the terminal and ride a jeepney or tricycle to Angeles City and transfer to another jeep or trike going to Sapang Bato. 4×4 jeepneys are stationed in Sitio Target, where guests can avail of the day tour package to Puning Hot Spring including the 4×4 ride, buffet lunch, entrance to the hot spring, sand steam, foot massage and mud pack for P3,000.00 per person, minimum of two.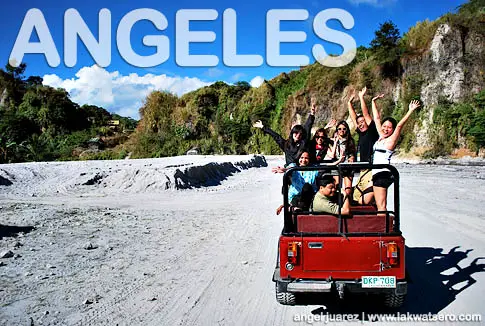 Alternatively, you can hire only the 4×4 jeepney for at least P1,500 that can fit up to six persons or you can trek for at least an hour from Sitio Target.
Contact Information
Puning Hot Spring and Spa
Sitio Target, Sapang Bato, Angeles City
Contact Person: Shalimar Sunggod
Contact Number: +639193392795 (Be patient in contacting them, the area has no mobile signal and they usually can be reached only at night)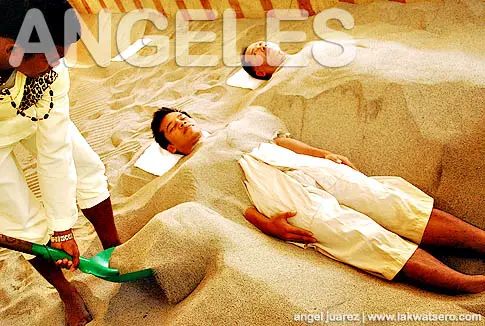 Lakbay Norte is an eight day media familiarization tour of Northern Luzon organized by North Philippine Visitors Bureau in cooperation with Manila North Tollways Corporation, Victory Liner, Mc Donalds, Petron and Universal Robina Corporation.