Nagpatong Rock is getting  a lot of exposure recently, have you been to this latest hot spot in Rizal Province?
Apparently, Rizal has quickly evolved into a mountaineer's playground with the opening of new spots, trails and peaks for mountain lovers and outdoor junkies. One that has gained a lot of attention and even featured in a film is Nagpatong Rocks at the foot of Mount Masungki in Barangay Cuyambao, Tanay, Rizal.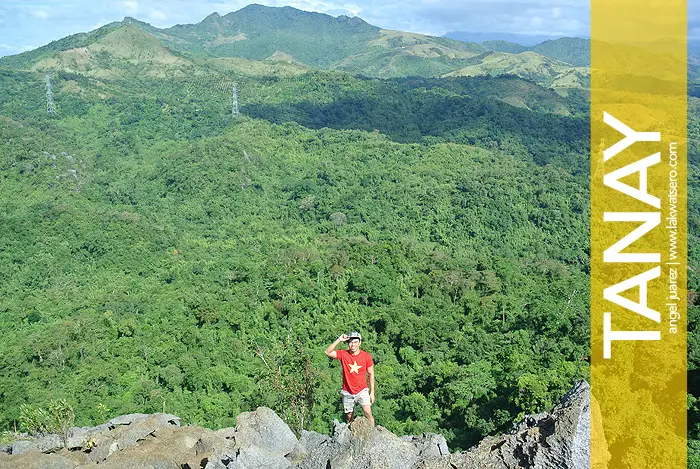 Nagpatong Rock consists of two towering limestone cliffs facing each other. These towers seem to be made up of layers of huge blocks of rock place on top of each other hence the name Nagpatong, from Tagalog word "patong" or to put on top. But how these rock formations were formed is a secret only nature knows.
The most photographed view of Nagpatong Rock is the one with a flat top which is usually taken from the other rock formation. To accomplish this shot, your guide will assist you to the flat top before going to the other rock formation to take the shot.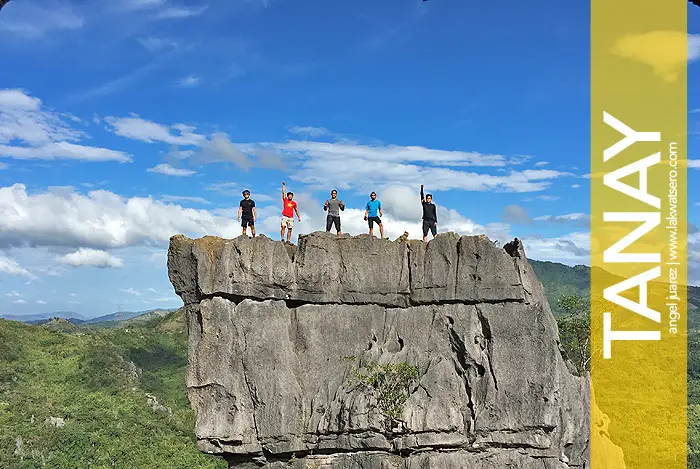 Nagpatong Is really an impressive formation but not for those who have weak hearts or fear of heights. Climbing to the top of the rock is not easy as it involves climbing through bamboo ladders and vertical walls, so climb at your own risk. Risky but a worthy feat!
How to Get to Nagpatong Rock by Public Transport:
Jeep from Cubao to Cogeo (P24 / 30 minutes)
Jeep from Cogeo to Sampaloc, get off at Cuyambay (P45 / 1 hour)
Tricycle to Barangay Cuyambay Hall for registration (P25 per person / 10 minutes)
Tricycle to trailhead (P40 per person / 15 minutes)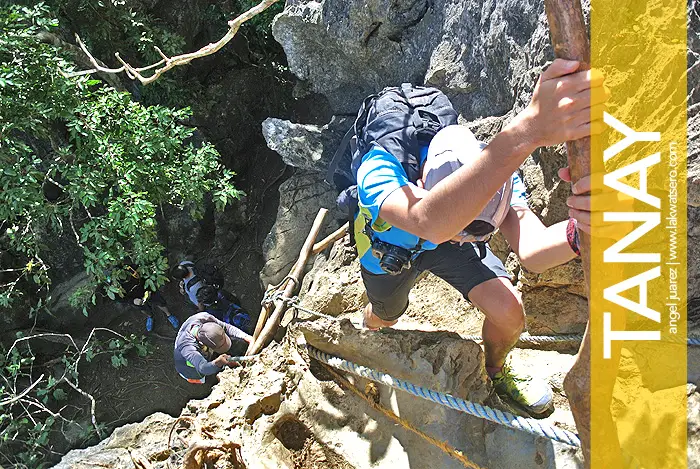 Logistics:
Registration Fee: P100/person
Guide Fee: P500/5 person for Nagpatong, P750/5 person for Nagpatong-Masungki
Tricycle from Cogeo to Cuyambay: At least P600/5 person
Approximate budget: P500/person for a group of five (excluding food)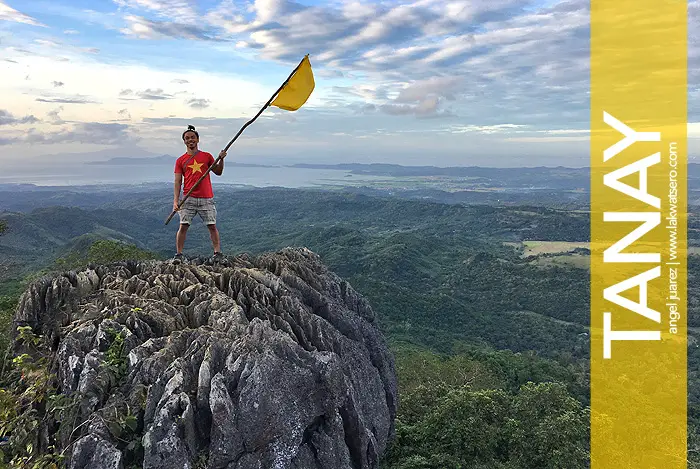 Tips:
Guide is required and readily available at Barangay Cuyambay Hall
To trek for sunrise, depart Manila by 0130H
Trailhead to Nagpatong rock: At least one (1) hour of trekking
Nagpatong Rock to Mount Masungki Summit: At least 1.5 hours of trekking
Trailhead to Mount Masungki: At least 2.5 hours of trekking
Camping is allowed at Mount Masungki's Billboard (5 minutes to summit)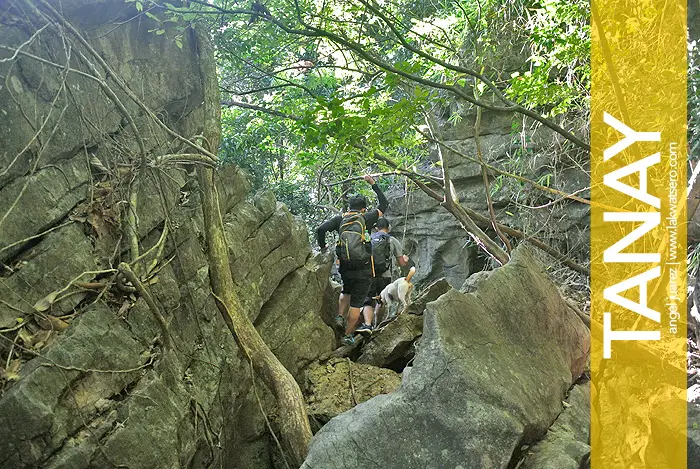 Itinerary:
Day trek to Nagpatong – Masungki
Estimated Budget: P500 (food not included)
0100H: Meetup at Cubao; buy food and water
0130H: Cubao to Cogeo
0230H: Arrive in Cogeo Gate 2
0245H: Cogeo to Cuyambay
0330H: Arrive in Cuyambay; register
0345H: Proceed to trailhead
0355H: Start trek
0610H: Arrive in Billboard of Masungki
0620H: Masungki Summit
0700H: Trek down
0815H: Arrive in Nagpatong
0930H: Depart Nagpatong
1030H: Back in trailhead; snacks, wash-up
1200H: Depart for Cogeo
1300H: Cogeo to Cubao
1400H: Arrive in Cubao