Good coffee, mountain view, sunset hues. All these and more in the highland of Cebu City! Dine with a view at 21 Kilometers Coffee, the latest addition to the city's myriad of interesting spots!
21 Kilometers Coffee is a specialty coffee shop offering variety of coffee and fruit-based drinks, pastries and all-day breakfast menu. But more than the food, the place is popular for its panoramic view overlooking the mountains of Sudlon National Park and surrounding Central Cebu Protected Landscape.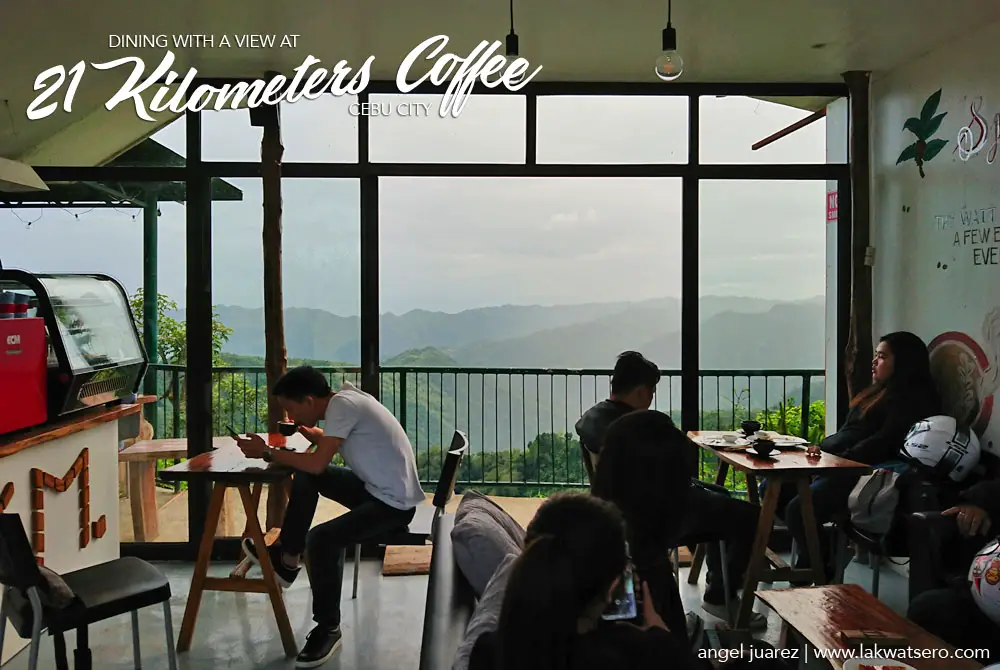 The coffee shop is situated along Cebu Transcentral Higway of Cebu City's highland village of Cantipla in Barangay Tabunan, the last barangay of Cebu City before the town of Balamban. It is approximately 25 kilometers away from the downtown and has become a popular stop for bikers and riders, as well as mountaineers exploring the nearby mountains.
The café is a good spot to dine, chill and relax while appreciating the breathtaking mountain view in front of the veranda. They offer good and affordable drinks ranging from P50 to P120; best sellers include the Traditional Dark Chocolate or Tablea (P50), Cappuccino (P95) and Iced Matcha (P120). Meanwhile, food prices range from P20 to P125; best sellers are Cheesecake Flan (P125), Banana Pancake with Bacon (P85) and Beef Burger with Fries (P120). The priceless view comes for free!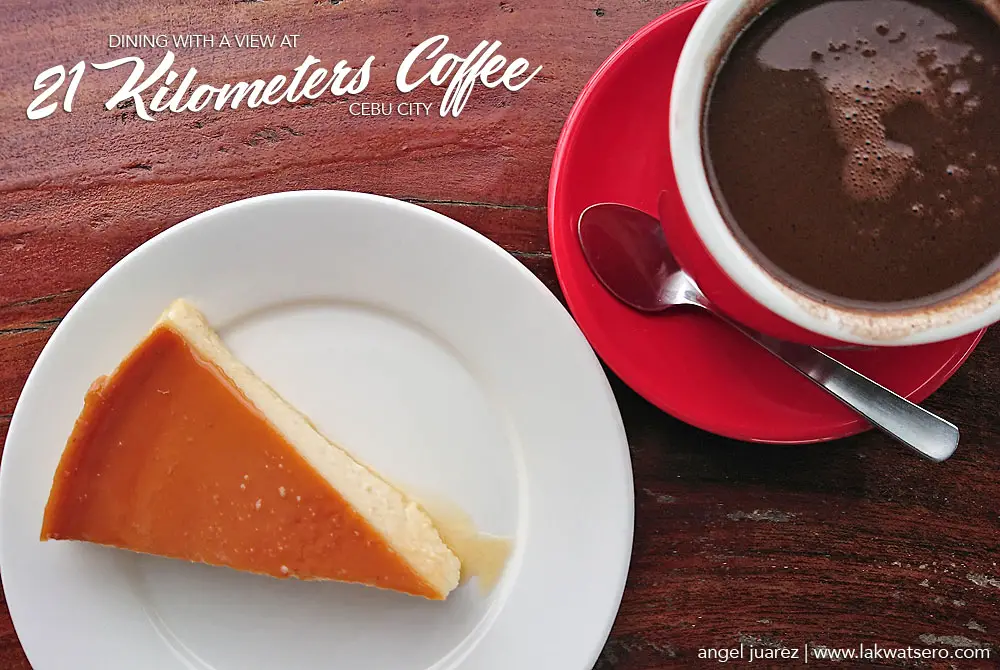 Other attractions nearby are Ka-Tilong Sunflower Farm, Buwakan ni Alejandra, Strawberry de Cantipla Eco-Farm, Mount Mauyog, Linut-od Falls, Florentino's Eco-Farm, Mount Kan-Irag, Sirao Peak, Sirao Garden and Temple of Leah, among others.
21 Kilometers Coffee is open from 7AM to 7PM, Wednesday to Monday. Transportation to this place is limited specially at dark, it is best to bring your own ride. The place can sit only 30 to 40 guests, best to go at around 7AM to 9AM or from 4PM to 6PM.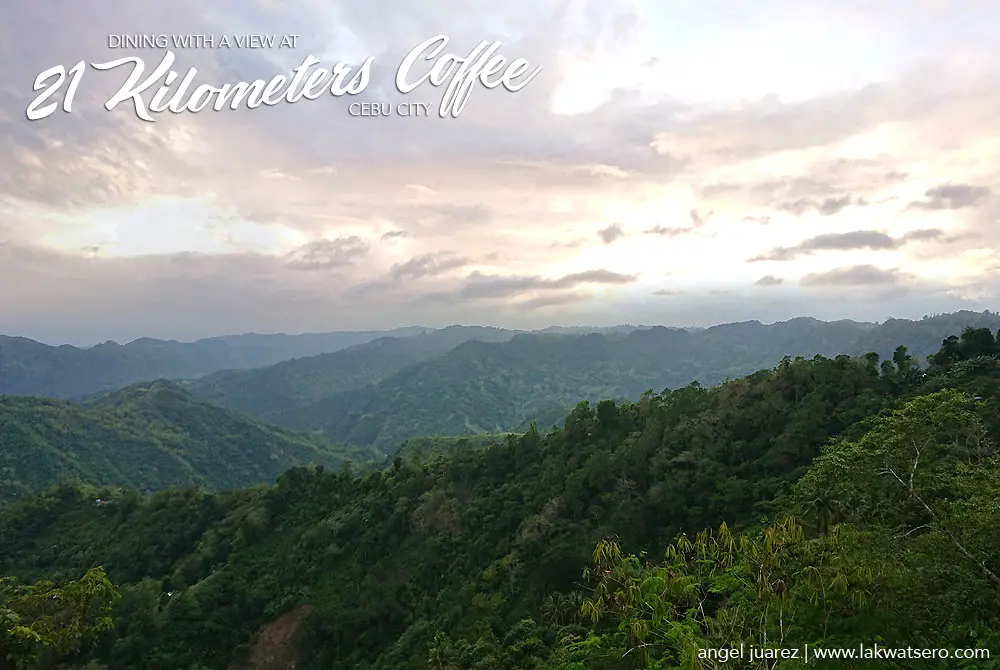 How to Commute to 21 Kilometers Coffee and Back
Take a v-hire from Ayala Center PUV terminal to Balamban and ask the driver to drop you off at 21 Kilometers Coffee in Cantipla, left side of the road from Cebu City. Fare is P120 per person and travel time is around 45 minutes.
Going back to Cebu City, you may catch a v-hire from Balamban going to Ayala although most of the time they are full. Another option is to catch a motorbike to JY Mall at P100/person. You may also take a motorbike to Ayala Heights or Busay where you can transfer to a multicab going to downtown.