At first glance, one will think that this spot is in Kyoto or somewhere in Japan. Lo and behold, this is Mirador Heritage and Eco Park located just in Baguio City!
This iconic structure is actually is a torii, a traditional Japanese gate usually found at the entrance of a Shinto shrine which symbolizes the transition from the mundane to the sacred. This torii is just among the many attractions in Mirador Heritage and Eco Park!
Located in the Jesuit's managed Mirador Hill, Mirador Heritage and Eco Park is the newest development in the area. This multi-terrace landscaped park stands on the same spot as the famed Lourdes Grotto with a commanding view of Baguio City. The park covers five (5) hectares with different sections and attractions such as rock garden, bamboo grove and peace memorial, among others.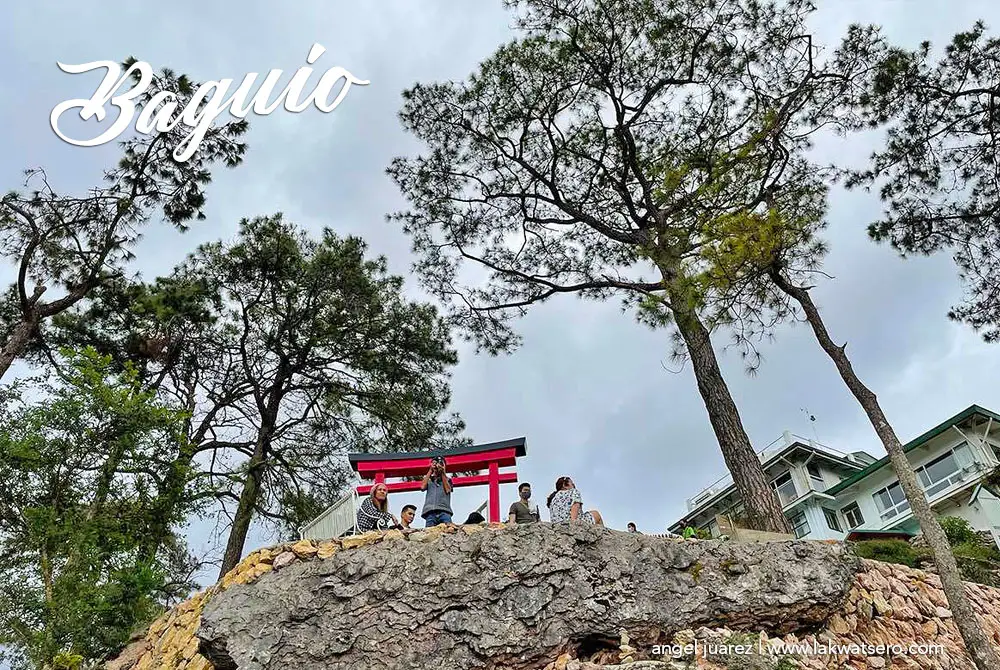 Attractions in Mirador Heritage and Eco Park
Lourdes Grotto
A visit to Baguio City is never complete for Catholic pilgrims without climbing the 252-stair steps to the Lourdes Grotto. Since 1913, faithfuls visit the site to light candles, offer flowers, and ask for the Blessed Mother's intercession.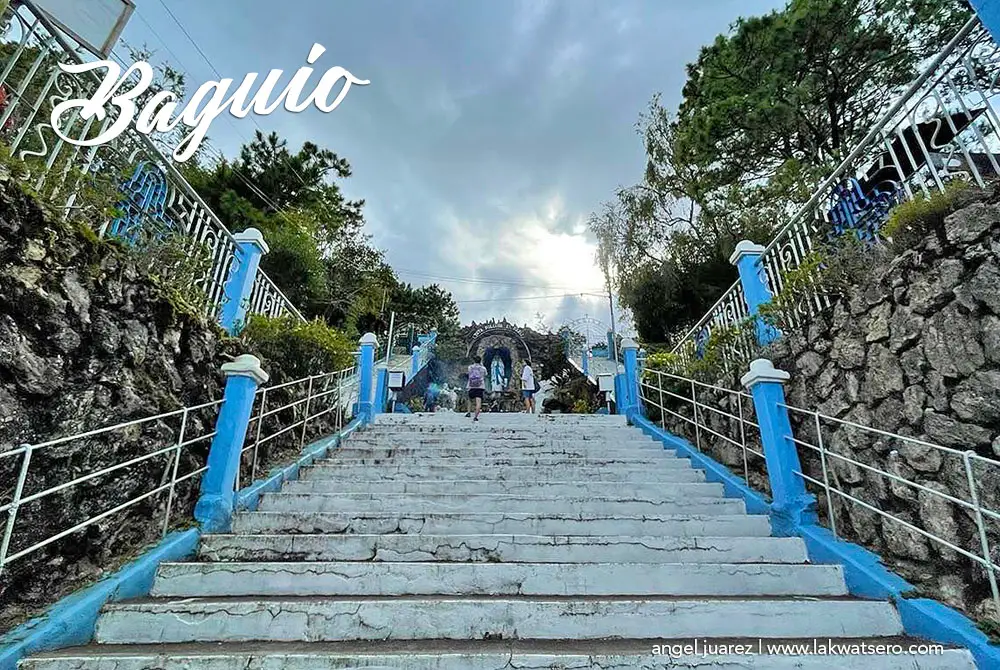 Mirador Rock Garden
The Rock Garden offers a little adventure with its uphill hiking trail through rock-landscaped steps and pathways, and boulders. Get your hiking shoes on and explore around on your own pace while enjoying the scenic view of Baguio.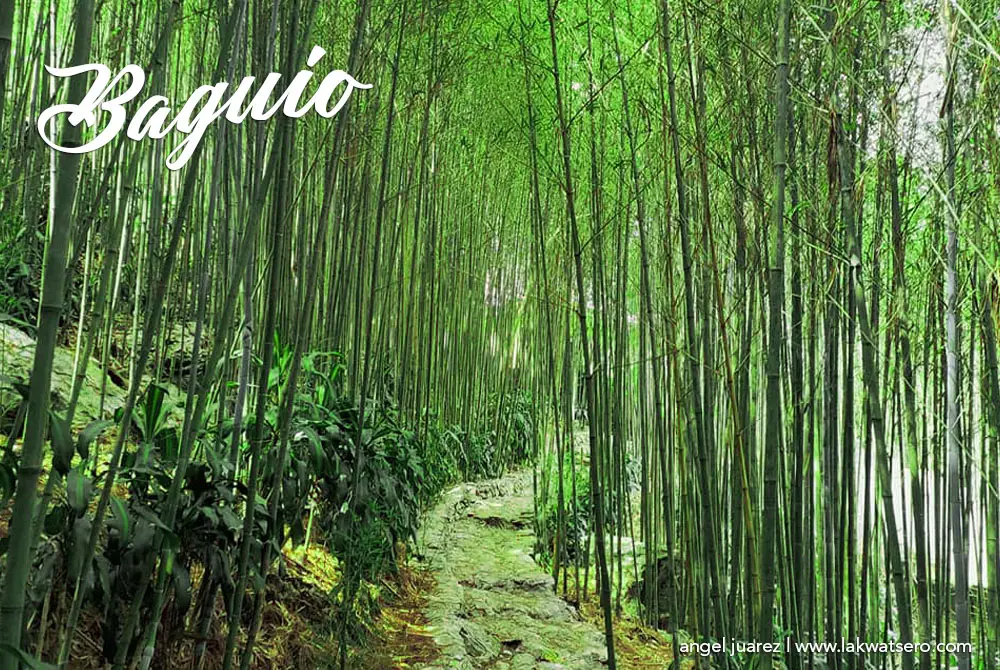 Arashiyama Bamboo Grove
This is Mirador's answer to the renowned Arashiyama Bamboo Grove of Kyoto in Japan. A stroll around Mirador's Arashiyama Bamboo Grove will give us a glimpse of the famed Japanese tourist attraction with its bamboo forest. The same attraction already exists in Baguio at St. Francis Xavier Seminary's Bamboo Sanctuary in Pacdal-Liteng but Mirador's bamboo sanctuary breathes more earthly and forestry feels.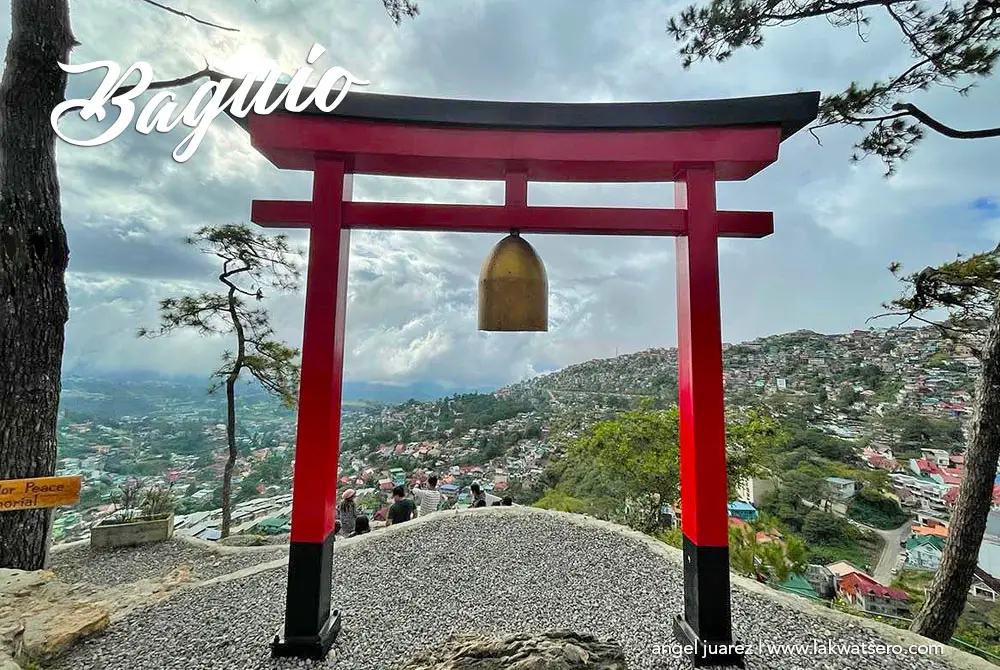 Mirador Peace Memorial
The Peace Memorial is accented with the now iconic Japanese torii gate and is fast becoming the most photographed spot in Baguio. A bell hanging above the torii is actually one of the two bells made from the unexploded and neutralized bomb recovered at Mirador Hill after the carpet bombing of Baguio during World War II. This spot offers one of the most dramatic sunsets in the city overlooking the western villages of Baguio and the Lingayen Gulf on the clear days.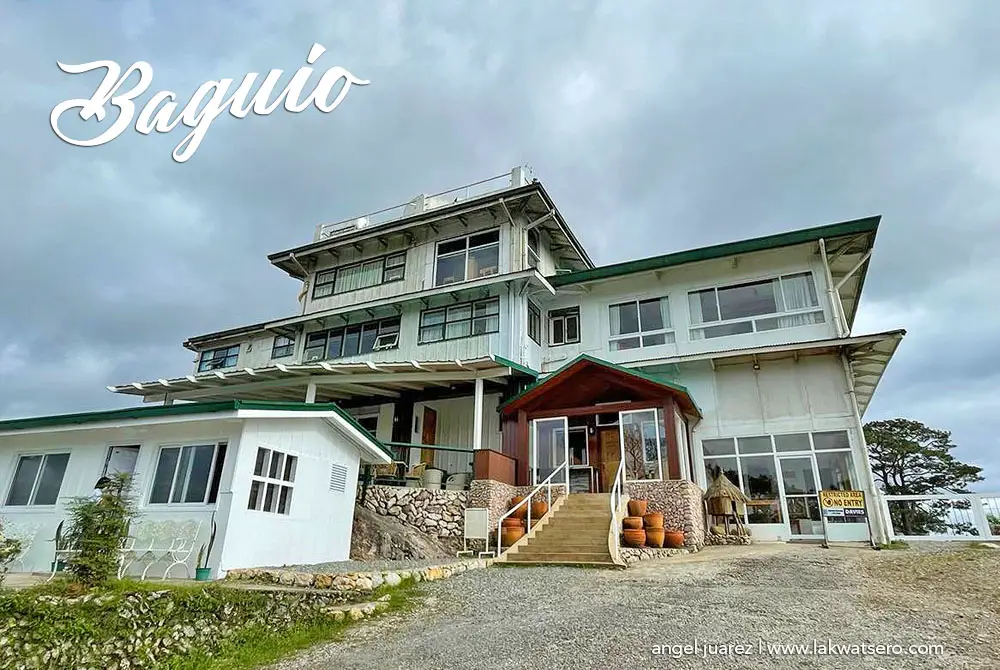 Jesuit Villa and Retreat House
More than a tourist attraction, the Jesuit Villa and Retreat House offers a serene sanctuary for spiritual nourishment. From being a meteorological observatory and home for Jesuits which still is, it now serves as a retreat house. It is open for everyone who wishes to reflect, pray and escape the chaos of life.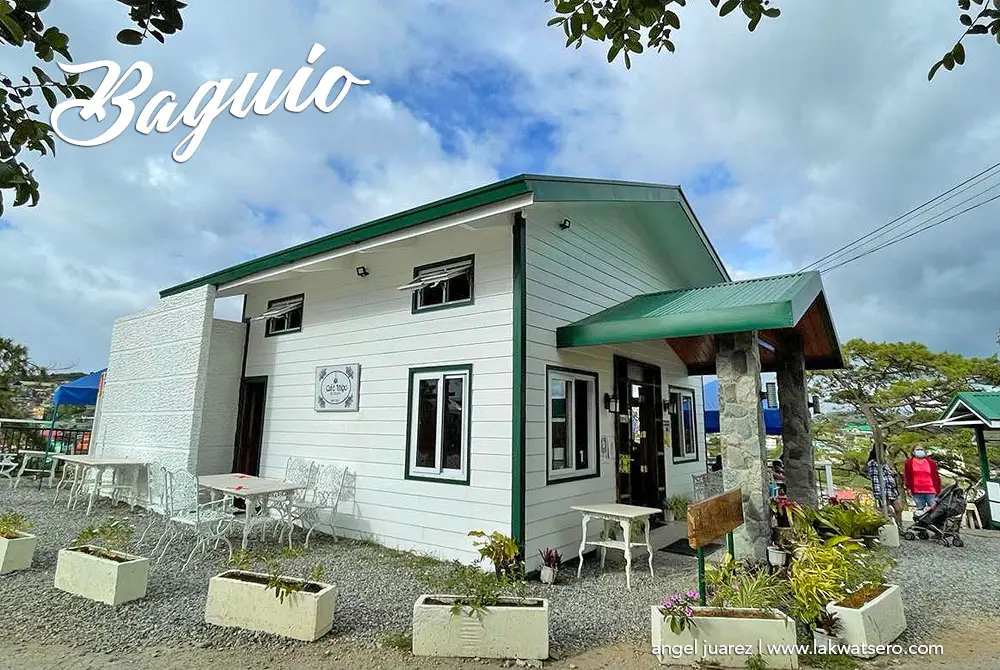 Cafe Iñigo
While most of the attractions in Mirador Heritage and Eco Park are for spiritual and mental nourishment, a small café atop offers nourishment of body for those craving for quick eats and drinks. Café Iñigo by Ebai serves cakes, pastries and specialty drinks with a view! The tiny café was once a long distance station of PLDT and a caretaker's house before repurposing as Café Iñigo to honor St. Ignatius of Loyola.
How to Get to Mirador Heritage and Eco Park
Mirador Heritage and Eco Park is roughly four (4) kilometers away from Baguio City proper. To get there by public transportation, take a jeepney going to Lourdes Grotto at Kayang Street, fare is P9. Alternatively, you may also take your car and park it on their designated parking spaces. You may also take a taxi to take you there.
Rates and Operating Hours
Mirador Heritage and Eco Park is open daily from 6AM to 6PM. Entrance fee is P100 pesos (below 12 years old is free), but one can give more as a donation for the maintenance of the place. Pets and bringing of own food is not allowed.
Reservation is not required for park's guests but only for events, pictorial or use of retreat house. For questions or reservations email [email protected] or call (074)300-4789 / +63906-5701634 and look for Ms. Fatima Castillo.