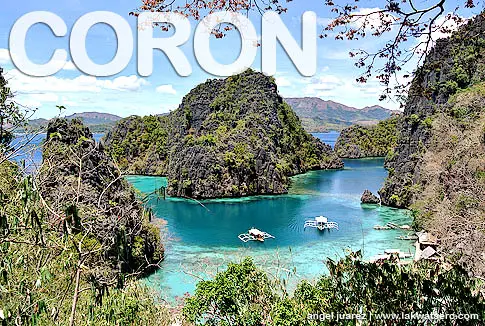 Coron is one of the places in the Philippines that has a special place in my heart. In fact, it is one of the very few that I consider whenever I decide someday to relocate. I mean, with all these white sandy island beaches, limestone islets and cliffs, picturesque landscape, amazing marine life and interesting underwater finds… who would not fall in love with the place? Needless to say, Coron awed me big time!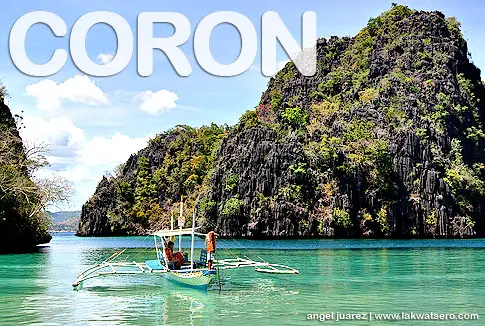 But since relocating and settling somewhere is still a distant dream, I guess I will just be contented for now on visiting my idea of paradise whenever I can. It is just an overnight ferry away from Manila anyway.
Coron is blessed with a lot of of amazing spots but one that I make sure I do not miss whenever I'm there is the Kayangan Lake, my favorite spot in town. It is a picture of natural beauty, a breathtaking scenery… one that I won't get tired of visiting.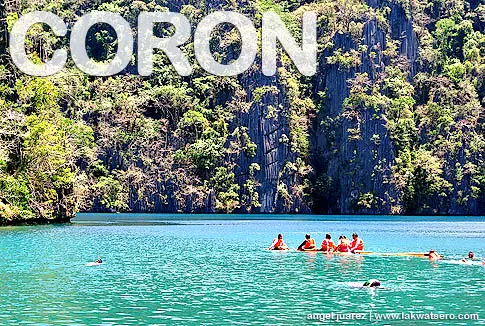 Once off limit to tourists along with Barracuda Lake, Kayangan Lake is one of seven enchanting lakes of Coron, a sacred cultural site for the indigenous Tagbanua tribe of Calamianes. It is believed that spirits used to dwell in the sacred lakes that a meticulous ritual was performed to transfer the spirits from Kayangan and Barracuda to Cabugao, the biggest of all lakes, before the two were opened to general public.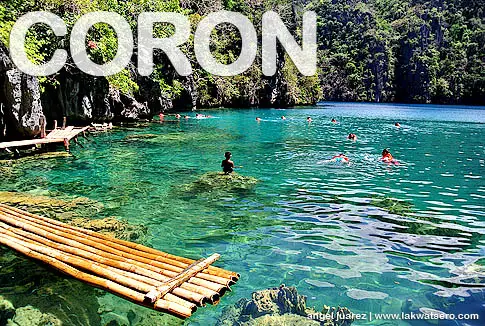 I have encountered various claims of cleanest lake in the Philippines, even Kayangan Lake itself claims the title. But I have no reservation for it. The clean and clear turquoise water of Kayangan Lake speaks for itself.
Kayangan Lake is a usual stop of an island hopping tour. A fee of P200 per person is required for every guest entering the lake, quite steep but truly worth it! A wooden stairway leads from the entrance to a small cave that provides a breathtaking view of the cove, make sure not to miss it! The iconic cove entrance to the lake, probably the most photographed spot in all of Coron, is the picture of Coron that we usually see. Personally, I think I can spend my whole day just looking at the awe inspiring cove. It is truly beautiful!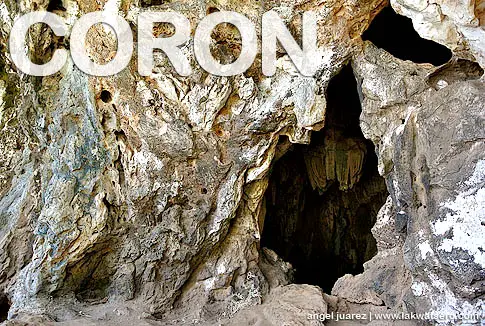 From the cave, the trail goes down to a wooden walkway of the lake. Be careful when swimming and avoid diving, the underwater rocks around the lake are sharp!
I am ending this post with this postcard-perfect shot of Kayangan Cove, the entrance to the lake. I tell you, the image doesn't lie, a true beauty. It is my heaven in Coron!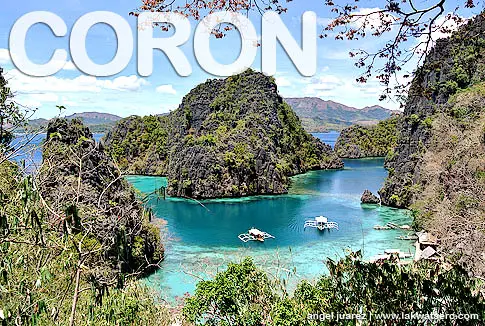 How to Get to Coron
By Air
By Air, Busuanga is the jump off point to Coron. PAL Express, Zest Air, Skyjet and Cebu Pacific have direct flights from Manila to Busuanga. Travel time is around an hour. From Busuanga, catch a van for an 45-minute ride to Coron town for P150.00 per person (2013 rate).
By Sea
2Go Travel,  a union of Aboitiz SuperFerry and Negros Navigation services Manila to Coron. It is a convenient way of getting to Coron by boat.
There are also smaller steel hauls and trigger boats that ferry passengers and cargo from Manila, El Nido, Batangas and San Jose (Occidental Mindoro) to Coron. From Manila, here are the current operators. (Contact the shipping lines for schedule and fare information.)
Operator: J.V. Serrano Shipping Lines (M/V D'Asean Journey, M/V D'Sea Journey)
Route: Manila-Coron and vice versa; Coron to Cuyo and vice versa
Contact Info: (02)-243-4595
Operator: Atienza Shipping Lines (M/V Josilee-II, M/V April Rose, M/V Q-Carrelyn-III)
Route: Manila-Coron-El Nido-Liminangcong and vice versa
Website : http://www.atienzashippinglines.com
Email: atienzashippinglines@yahoo.com
Telephone No. : (02)-986-3118 and (02)-536-8123
For more information about Coron, check out my Coron Travel Guide.
(Visited 615 times, 5 visits today)