If you have been to Baguio City lately, it is likely that you have already visited one if its newest attractions. The Igorot Stone Kingdom which formally opened to public in June of 2021 has become viral in social media.
Igorot Stone Kingdom is a theme park that showcases the indigenous culture of Cordilleras, as well as the practices, traditions, values and way of life of its people. It is based on the legend of Sab-angan which is believed to be an Igorot Kingdom that once existed thousands of years ago.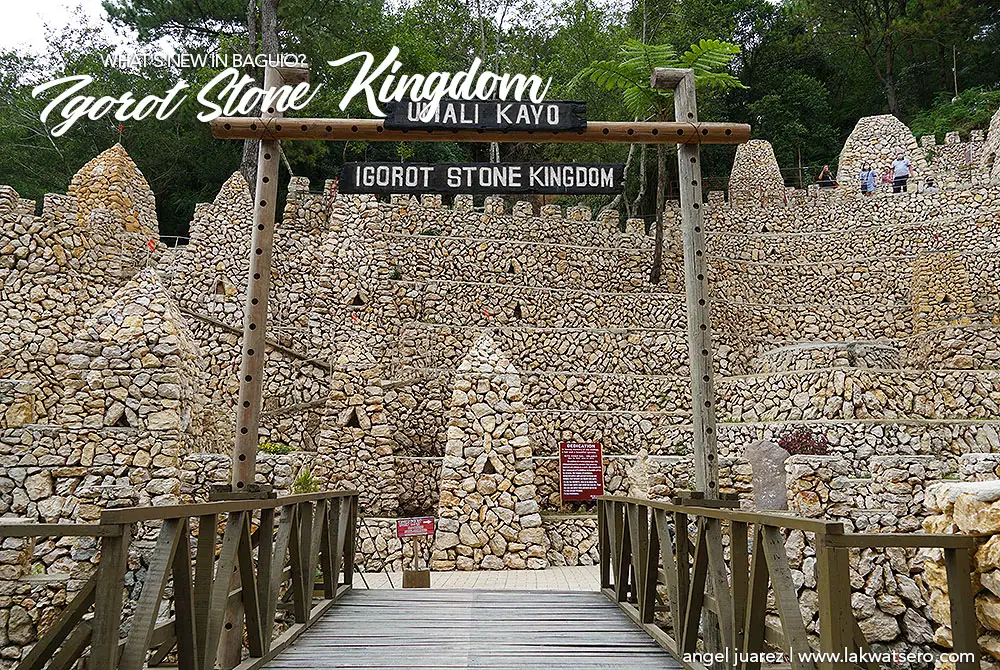 The man-made park is built on a mountainside where owner Pio Velasco said was the exact location where he had a sighting of a white carabao. Velasco took the white carabao as a sign to build the structure. According to him, the park is a representation of both the new and old Igorot culture. It also serves as a tribute to his Igorot mother Rita "Rosing" Gal Velasco whom he described as a strong and patient woman.
Attractions in Igorot Stone Kingdom
The highlight of Igorot Stone Kingdom is the stone walls inspired by the rice terraces of Batad in Banaue. These stone walls are built in 'riprap' where stones or boulders are interlocked together to form a wall. Traditionally, a riprap does not involved the use of cement but for purposes of reinforcement, cement are put on top.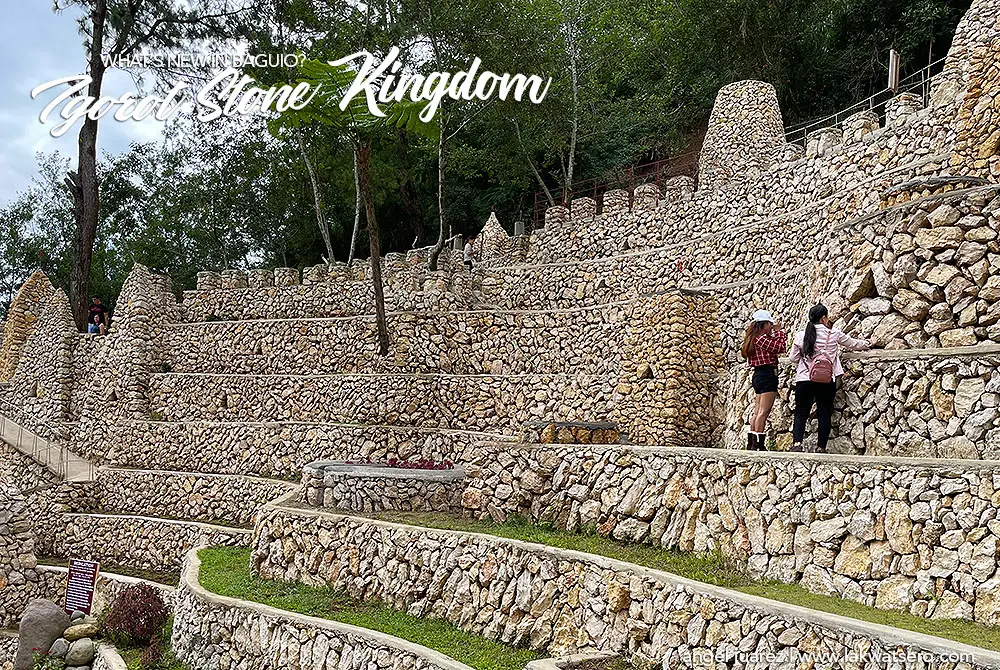 Igorot Stone Kingdom features different towers inside its 6,000 square-meter compound. There's the fertility tower, the tower of Igorot God Kabunyan and tower of Gatan and Bangan that depicts their fantasy story. Gatan and Bangan are Igorot man and woman believed to survive the great holocaust.
Other attractions include Igorot Gold Mine, steel bridge and modern-day castles made of cement and hollow blocks, among others. Expect the park to add more attractions including life-sized statues of prominent Igorots as it completes its construction.
How to Get to Igorot Stone Kingdom
Igorot Stone Kingdom is situated along Long-long Road in Pinsao Proper, roughly five (5) kilometers from the Baguio City center.  It is just a striking distance from the famed Tam-Awan Village. To commute here from the city proper, take a Long-long or Tam-Awan bound jeep from Kayang Street, fare is P10. Alternatively, you may catch a taxi or grab from anywhere in the city to take you there.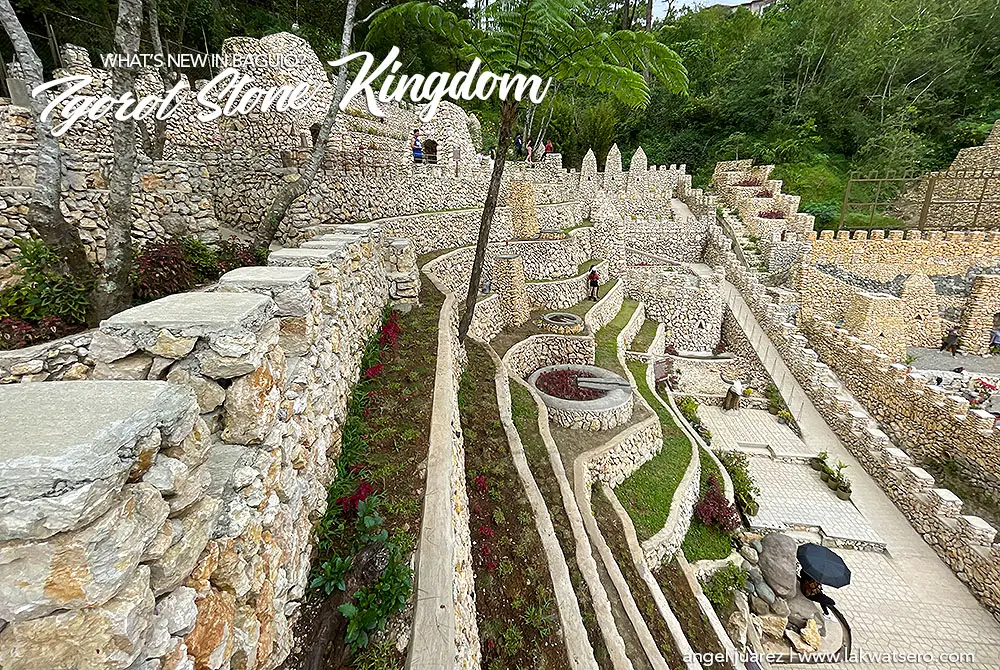 Rates & Operating Hours
The park is open daily from 6 AM to 6 PM. Entrance fee is P100 for adults and P80 for kids not greater than 12 years old. Kids three (3) years old and below are free of charge. Discounts are offered for senior citizens and persons with disability (PWD).