For those who love to breathe adventure and always craving for the wild adrenaline rush, the Philippines will not disappoint. Our tropical archipelago offers various adventures that will surely pump up your adventurous side. Be it underwater, on the ground, or all the way up, the Philippines is truly an amazing adventure destination!
With 7,107 islands, 81 provinces and countless activities to choose from, finding one to satisfy your bold crave is quite a tough job. To help you decide which road to take, here is a compilation of some of the best and daring adventure spots in the country.
Sagada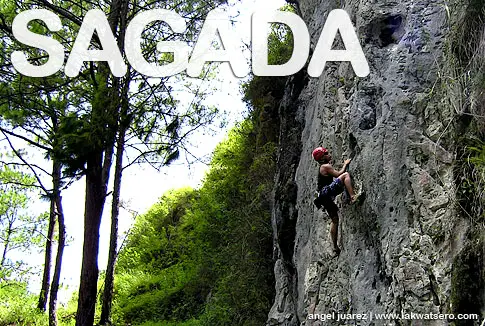 Set in the backdrop of the scenic Cordillera, the highland town of Sagada in Mountain Province is haven for adventure seekers. With its temperate weather and picturesque landscapes, Sagada offers varied activities that will definitely hype you up.
Experience spelunking on its wondrous cave systems; try climbing its limestone cliffs; trek its hidden waterfalls; or go mountain biking on its challenging terrain. Sagada will surely bring up your adrenaline level.
Going there: Take a bus to Baguio City and transfer to a local bus to Sagada stationed at the Baguio City Dangwa Terminal.
Baler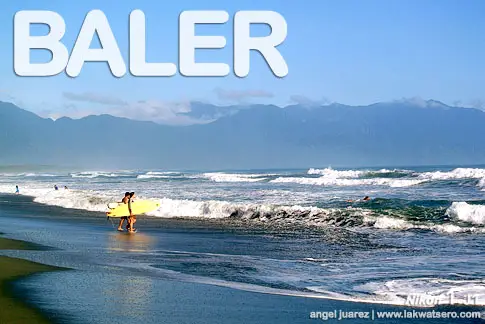 Sabang Beach of Baler is fast becoming a favorite for adventure driven souls wanting to be stoked. Thanks to its beautiful swells, Baler is now a surfing paradise of Luzon.
The waves in Baler are perfect for all levels of surfers. For only P200 per hour, one can rent a surfboard and start riding the waves. Beginners can also hire an instructor at P350 per hour including surfboard rental.
Going there: Take a 6-hour direct bus to Baler from Cubao or make your way to Cabanatuan City and transfer to Baler bound bus.
Angeles City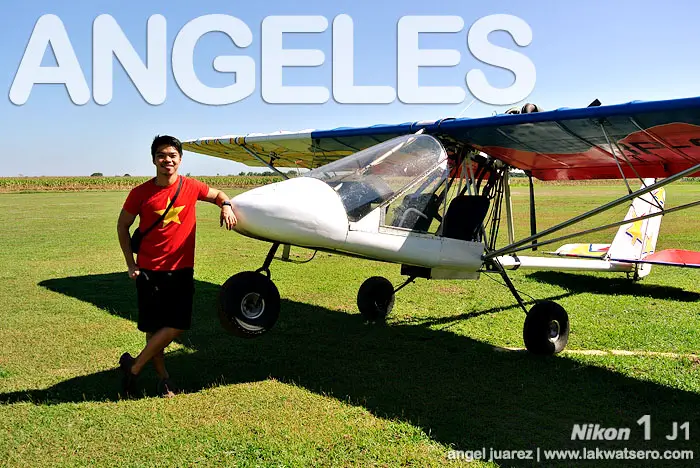 Ever dreamed of piloting an aircraft as a sport? Jumpstart your dream and fly in an ultra-light aircraft at Angeles City, Pampanga.
Angeles City Flying Club offers introductory flying tours over rainforest, river grounds and lahar fields of Mt. Pinatubo using their ultra-light aircrafts to let you experience how it feels to be a pilot. If you think afterwards that this sport interests you, take the next step, enroll in their courses and learn to fly yourself.
Going there: Ride a Baguio, Pangasinan or Ilocos bound bus via Mabalacat – Magalang road and get off at Dolores, Magalang. From there, ride a tricycle to Angeles City Flying Club at Woodland Airpark Talimundok.
Mt. Pulag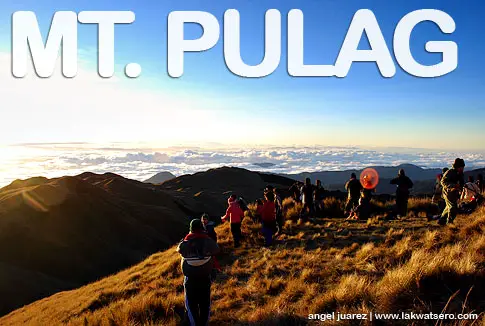 A favorite climb for many, Mount Pulag is in every mountaineer's bucket list. Dubbed as the "Playground of the Gods", the summit's rolling hills and sea of clouds are truly sights to behold.
Mount Pulag is nested in the Cordillera Mountain Range and bordered by the provinces of Benguet, Nueva Vizcaya and Ifugao. It is the third highest mountain in the country at 2922 meters above sea level.
The climb can be done for at least two days via Ambangeg, the easiest trail. For hardcore and more adventurous climbers, Akiki, Tawangan and Ambaguio trails offer more challenging terrain. Summit assault is usually done at dawn to catch the sunrise on the mountain's peak.
Going there: Take a bus to Baguio City and rent a local jeepney to take you to the Kabayan Ranger Station of Department of Environment and Natural Resources (DENR) for briefing and registration. The trek also start at this point.
Danao
Conquer your fear of heights and take a plunge at Danao, Bohol! A canyon swing mounted over 200-meter high gorge will literally pump up your adrenaline level. The Plunge, as they call it, lets you free fall for 45-meters before being launched on a pendulum swing.
After belting your lungs out on the plunge, cool down on sky ride or zip line before trying their other extreme activities such as cliff rappelling, wall climbing, root climbing, river tubing or kayaking.
Going there: Make your way to Dao Terminal in Tagbilaran City, Bohol and catch a van or bus to Danao. At Danao Proper, ride a local motorbike called "habal-habal" to Danao Adventure Park.
Malapascua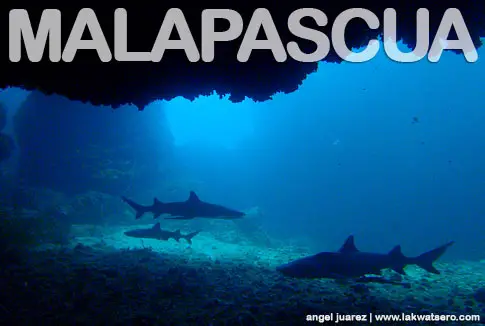 Malapascua Island, the northernmost island village of the province of Cebu is haven for scuba divers for its amazing dive spots. Known in the world for the regular sightings of Thresher Sharks, the waters around Malapascua Island offer a guaranteed chance to dive not only with the Threshers but also with other species of sharks – White Tips, Hammerheads and sometimes the great Whale Shark too! If luck is on your side, you'll also see Manta Rays, Devil Rays, Sea Turtles and other large marine vertebras.
No need to worry because these species of sharks are not aggressive unless provoked. Seeing them circling around or hiding in caverns may be creepy but definitely an awesome scene!
Going there: Make your way to Cebu City and ride the Maya bound bus stationed in the North Bound Bus Terminal. The bus will stop at Maya Port where you can ride a boat to Malapascua Island.
Boracay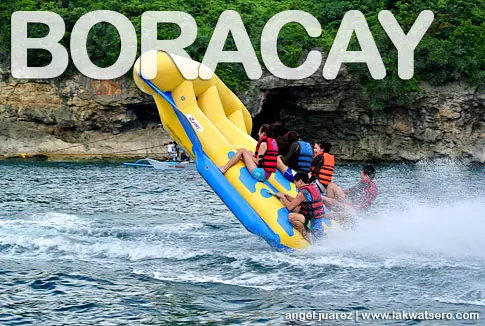 Gone are the days of just lazing in the sand under Boracay's sun. Getting into action in one of the world's best island is the new norm. The various water sports activities of Boracay may not be the boldest adventures that you can experience in the country but they will make your hearts beat dub-dub-dub just the same. Ride the Fly Fish and beat the rush or experience Paragliding and see the island from bird's eye view.
For the more daring, spend a day in Ariel's Point and try their different levels of cliff jumping or head to Tibiao River in mainland Panay for Wild River kayaking. You'll definitely get a good slice of adventure in Boracay.
Going there: Head to Caticlan and catch a pumpboat to Boracay Island.
Siargao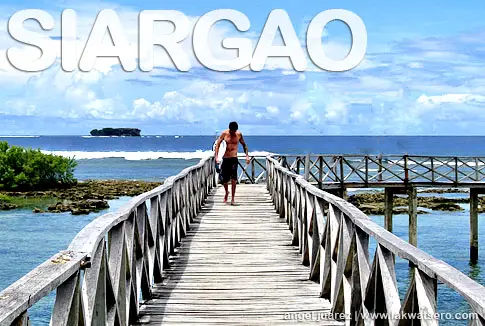 Well known as "The Surfing Capital of the Philippines", Siargao boasts of its perfect waves. Thanks to "Cloud 9" and its hollow tube waves.
The internationally acclaimed waves of Siargao's Cloud 9 continue to attract local and international surfers making it an ideal location for various international surfing competitions. With its perfect swells, Siargao is undoubtedly the Mecca of surfing in the Philippines!
Going there: Catch a direct flight to Siargao Island or Surigao City. From Surigao City, ride a ferry to Siargao Island.
South Cotabato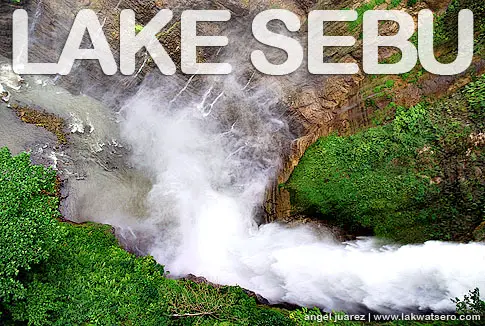 The province of South Cotabato is home to Lake Sebu, an important watershed in the region located in the town of the same name. But more than Lake Sebu, it has other lakes, rivers, springs, indigenous community and culture, rich biodiversity and a total of seven waterfalls.
Yes, seven waterfalls are concentrated in the area and the best way to see them is to ride the zip line and fly above them all. It may not be as extreme as the other adventures in the country, but seeing seven amazing waterfalls in just one zip ride is fun and surreal experience.
Going there: From General Santos City, ride a bus to Marbel and then transfer to a van to Lake Sebu. Alternatively, catch another bus to Surallah the n transfer to a jeepney or motorbike to Lake Sebu.
Cagayan de Oro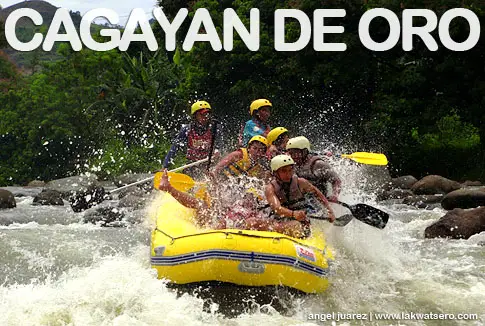 Experience the thrill of riding the wild water of Cagayan de Oro River in the White Water Rafting Capital of the Philippines. Its raging river boasts of 22-kilometer stretch of more than 25 rapids, ideal for all kind of paddlers.
Choose between Intro, Advance and Extreme river ride or be bolder and brave the rapids at night. You can decide if you want it super wild or modestly mild, unlimited flips or surprisingly dry, but whatever you choose, one thing is guaranteed, a day of fun in the river.
Going there: Make your way to Cagayan de Oro and arrange your white water rafting tour to any of the local operators in the city.