Fun in the World's Best Island
Boracay Island, Malay, Aklan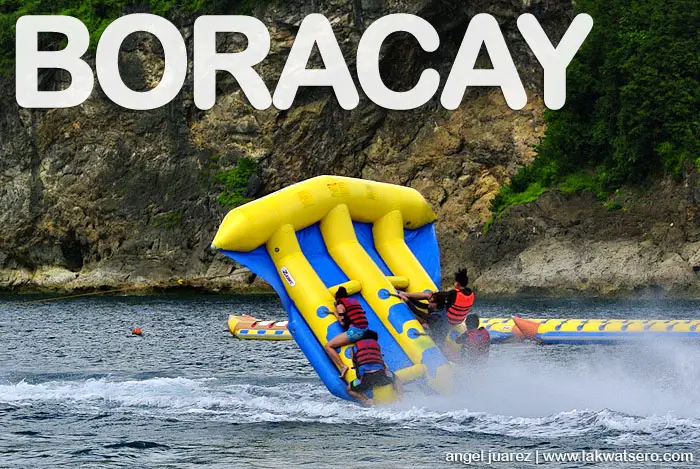 The island of Boracay in the Province of Aklan is popular for its powdery white sand beach, beautiful dive sites, picturesque sunset and vivid night life. Hailed as the best island in the world by various international and local publications, Boracay is truly a paradise!
But in the past years, its water became a big stage for various water sports that became added attractions for the island. Today, gone are the days of just lazing in the sand under Boracay's sun and getting into action is the new norm.
This snapshot was taken last year while we were on a Flyfish, my most favorite water sport in Boracay.
Feel the adrenaline rush aboard a flat rubber boat pulled by a speed boat for as low as P400 for fifteen minutes. Guaranteed fun!