You may be passing by her everyday. She, who was a victim and managed to survive the war. She, who was a witness to the bombings, powerful calamities, and countless demonstrations. She, who stood still amid the ever changing cityscape of Manila. She, who was neglected and forgotten. The classic and beautiful Manila Metropolitan Theater.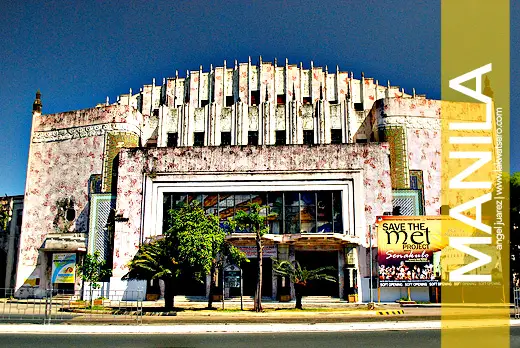 A landmark on her own right, the Manila Metropolitan Theater or simply the MET was designed by the great  Filipino architect Juan Arellano, the same man who designed the Manila Central Post Office Building and Jones Bridge.
Erected in 1931 and tagged as the "grand dame" of Manila's theaters, the MET sits along Padre Burgos Street, in the heart of the old Plaza Arroceros which spans from the current Manila City Hall to the Post Office Building. Plaza Arroceros shrunk to what is known today as Plaza Lawton.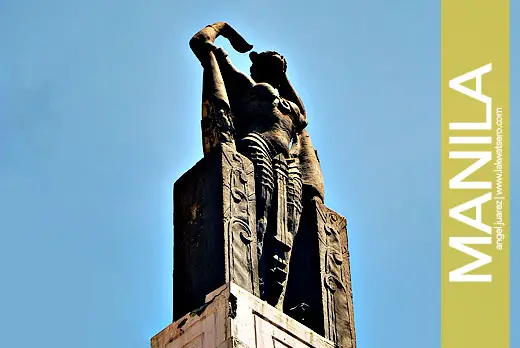 The MET is one of the few remaining Art Deco structures in the country. She is adorned outside with bronze sculptured deities by the late Italian sculptor Francesco Riccardo Monti. Her colorful facade was designed by Juan's brother Arcadio Arellano showcasing grills, walls and columns decorated with Philippine plants, capiz and colorful tiles in an ethnic Malayan design. The translucent stained glass is made by Kraut Art Glass, a company with German origin specializing in creating finest world class stained glass.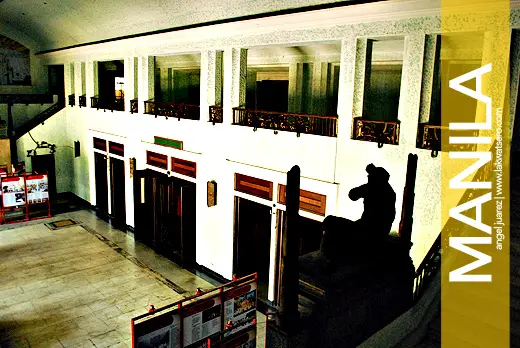 Inside are woodcarvings of native ornamentation as seen on her walls and interiors. It is made by the late Filipino sculptor Isabelo Tampinco. Originally, National Artist Fernando Amorsolo's murals – "The Dance" and "History of Music" were displayed in her lobby, but are now in the Government Service Insurance System (GSIS) Museum for protection and safety. The theater's proscenium was specially made by the master in architectural decoration, House of Precast, while her ceiling is adorned by mangoes, bamboos, bananas and other native plants carvings.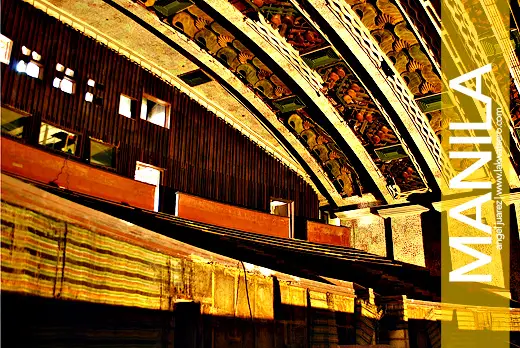 During her glorious days, the MET is home to all-time favorite theatrical performances, operas, musicals and zarzuelas. Today, what is left is a dark stage; creepy halls decorated with thick dust; empty and dilapidated rooms and hallways; and neglected artworks that echo her vibrant past.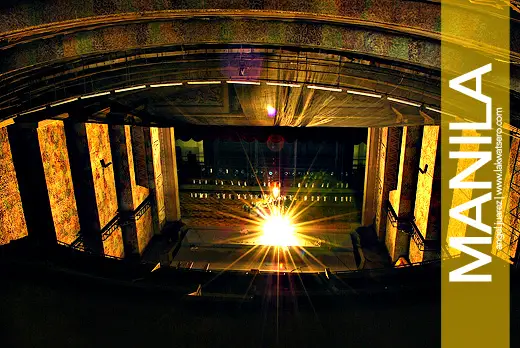 A long ownership battle between the City of Manila and the GSIS stalled the planned restoration of the theater. It was only in 2004 when both camps agreed to set aside their differences and restore the MET, in coordination with the National Commission for Culture and the Arts (NCCA), Museo ng Maynila, Mr. German Moreno, GSIS and the City Council of Manila, the Metropolitan Theater Restoration Steering Committee was formed.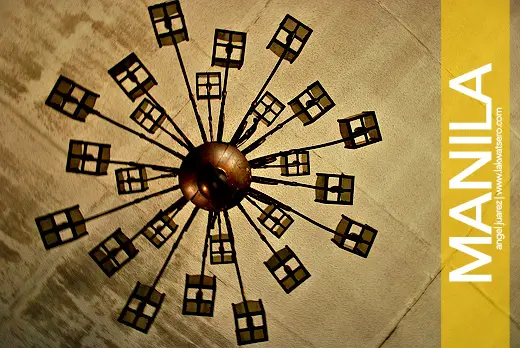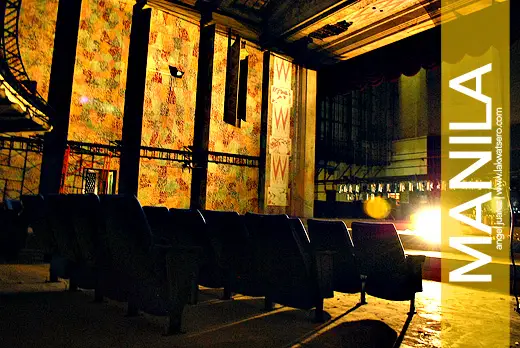 It will take years before the MET regain her long lost glory and while that day is still out of sight, I was very lucky to be given an opportunity to have a glimpse of her. It is not everyday that I get a chance to enter inside the majestic theater, where every wall is a surprise and every detail is an art. The MET will forever be a testament of how great Manila was, and how great Manila can still become.
A tour inside needs a written permit duly approved by GSIS. Thanks to Mr. Lawrence Chance and the rest of Filipinas Stamp Collector Club for arranging the tour. The Filipinas Stamp Collectur Club organizes a free Postal History Tour every third Sunday of the month, you may contact Mr. Lawrence Chan at l_rence_2003[at]yahoo[dot]com to join the trip. Watch out for my Postal History Tour entry soon!
*First publication: 19-May-2010