Hulhumale Public Beach

Hulhumale Island, Maldives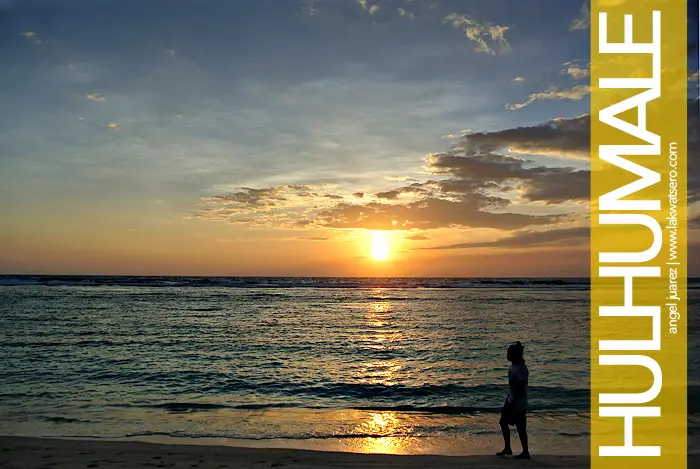 The Maldives will not be called "The Sunny Side of Life" for nothing. For an archipelago where it feels like summer all year round, The Maldives boasts of the sand, sea and sun of the tropical island escape. It is a slice of heaven on Earth!
The Maldives is made up of double-chain atolls scattered in the Indian Ocean, just across the equator. It consists of 1,190 coral islands formed around 26 natural ring-like atolls, spread over 90,000 square kilometers. It is the smallest Asian country in terms of population and land area, and also the lowest country in the planet with only an average ground level elevation of 1.5 meters above sea level and with the highest point at only 2.4 meters above sea level. Rumor has it that the country is in the brink of disappearance due to rising sea level brought by climate change and global warming.
Whether the rumor is true or not, one thing is for sure -that Maldives is a true paradise! A place "where sands are white as the smiles of the locals, where fish swim happily in the warm waters of the Indian Ocean, where the weather is a dream, and the deep rays of the sun wait to engulf you their arms."
Here, the sunrise and the sunset are beautiful common scenery like this picturesque sunrise that I was able to capture on my last day in Hulhumale Island. A scene I will forever cherish, remember and long for. A reminder that once upon a time in my lifetime, I was able to visit one of my dream destinations in the planet and I was never the same again.
Check out how I went on solo backpacking in the Maldives in my Travel Notes: Solo Backpacking in Maldives (Itinerary, Expenses & Tips)