Backpack… it is nothing more than a sack made of cloth that is carried on one's back, secured with shoulder straps, and designed to carry whatever it fits inside. In the mountains, it fits a compass, a couple of energy bars, a flashlight, gadgets, hydration pack, among others. On the beach, it carries change of clothes, a sarong, a point-and-shoot, some chips and sunscreens. In school, it holds books and notebooks, artworks and pencils, and even a pack of popcorn. Anywhere and everywhere, it carries anything and everything. For obvious reason, backpack has become a necessity, a veritable must-have not only for athletes and outdoorsmen but for urban warriors as well!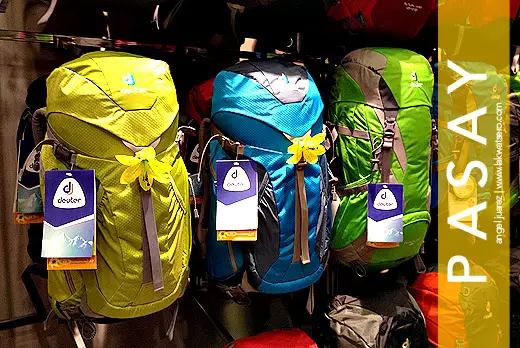 But not all backpacks are created equal because there are very few that are way ahead of its league. And with more than a century of pioneering expertise, Deuter has proven time and again that it is rightful of its stature as one of the leading and most trusted brands in the world of backpacks by developing highly functional and top quality products that are engineered to perform well outdoors and withstand the changing moods of nature. Because for Deuter, the backpack is a passport to great adventures.
The eventful history of Deuter traces back in 1898 with the establishment of Deuter Sport by Hans Deuter in Augsburg, Germany. It first made its mark by providing mailbags and post sacks to Bavarian Royal Mail. Eventually, the company developed backpacks, knapsacks, satchels, belts and tents for the German military.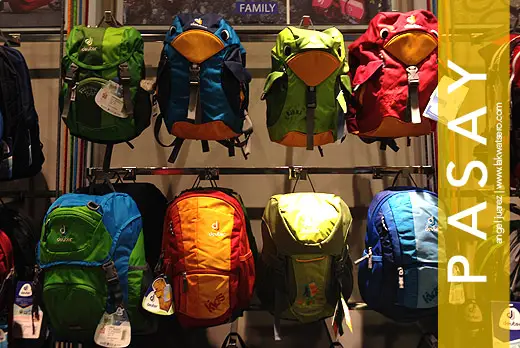 Deuter's manufacturing skills and expertise were put to test when it started outfitting pioneering mountaineering expeditions with backpacks and tents. In 1938, German mountain climber Anderl Heckmair brought along a Deuter backpack when he led the first successful ascent of the North Face of the Eiger. Fifteen years later, Deuter was with Austrian mountaineer Hermann Buhl and his crew when they conquered the ninth highest mountain in the world – the Nanga Parbat in Pakistan.
Today, Deuter provides the best fitting backpack for virtually all types of outdoor adventure, from hiking, biking, and trekking to mountain climbing and skiing. It also has a wide selection of highly functional, top quality outdoor products from bags and sleeping bags to bike accessories and hydration systems. For families who like going on weekend hikes and camping under the stars, Deuter has developed kiddie-sized sleeping bags and child carriers with ventilated back systems. For city dwellers who have to traverse the urban jungle every day, Deuter offers a line of satchels, laptop bags, and duffel bags.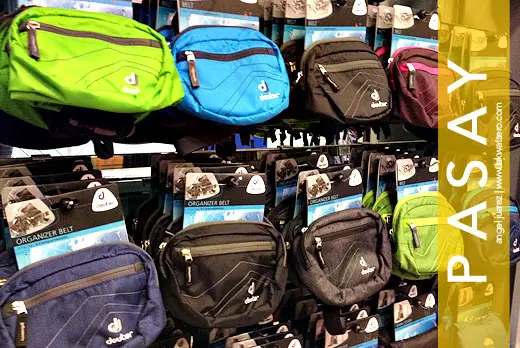 In the Philippines, Deuter continues its commitment and unwavering passion for the great outdoors with the opening of Deuter Concept Store at the SM Mall of Asia. It is Deuter's first concept store in the Philippines and it features the company's amazingly functional product line. Leading the pack is Deuter's world-renowned AirComfort System. It is a revolutionary mesh back system that reduces perspiration by as much as 25 percent by creating a space between the pack and the wearer's back. With its three-way ventilation, Deuter's AirComfort System decreases the wearer's average heart rate and load on the cardiovascular system and thus increasing his level of endurance. With Deuter's AirComfort System, carrying fully loaded packs all day long would not seem such a burden. Deuter makes exploring the world a fun and fulfilling pursuit with groundbreaking innovations such as this.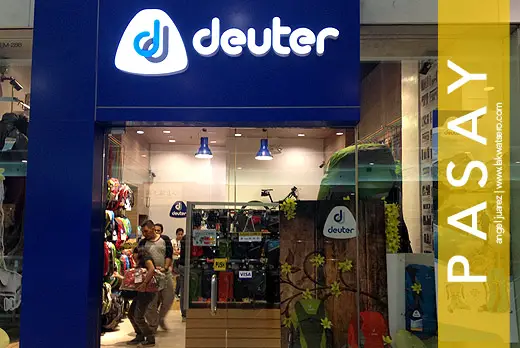 Enter the world of backpacks at Deuter Concept Store. It is located at the second level of SM Mall of Asia's North Entertainment Mall. Their awesome staff are more than happy to assist everyone in choosing the perfect backpack. From the design, to functionality and most specially, the perfect fitting! Trust me, there's science on backpack fitting that we often overlook and Deuter's staff are willing to help us on that! 🙂