Hulhumale Public Beach
Hulhumale Island, North Male Atoll, Maldives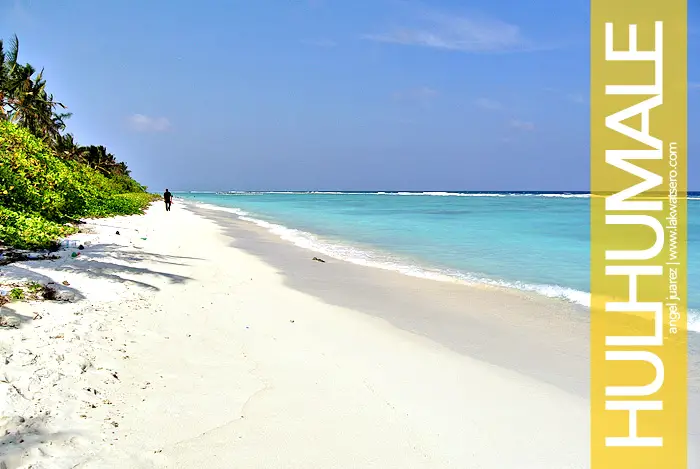 It was an unexpected trip to Maldives, a spontaneous trip made possible by luck and consequence. But it was a dream come true!
The day I arrived at Male, I went straight to the nearby Hulhumale Island, a reclaimed island in the North Male Atoll, where I was booked for the night. I was clueless about Hulhumale, I had no idea what's there. All I know is that it is near the airport and my hotel is there.
I was already at UI Inn Hulhumale by two in the afternoon and spent some time wondering what to do for the rest of the afternoon. My search on the web yielded not much information, so I decided to go out and walk to the direction of the sea. Not more than two minutes passed and an awesome surprise hyped up my interest! Lo and behold, a white fine sandy beach with beautiful turquoise water was in front of me!
Then it dawned on me, I was indeed in Maldives! Kihineh Maldives!
Check out how I went on solo backpacking in the Maldives in my Travel Notes: Solo Backpacking in Maldives (Itinerary, Expenses & Tips)