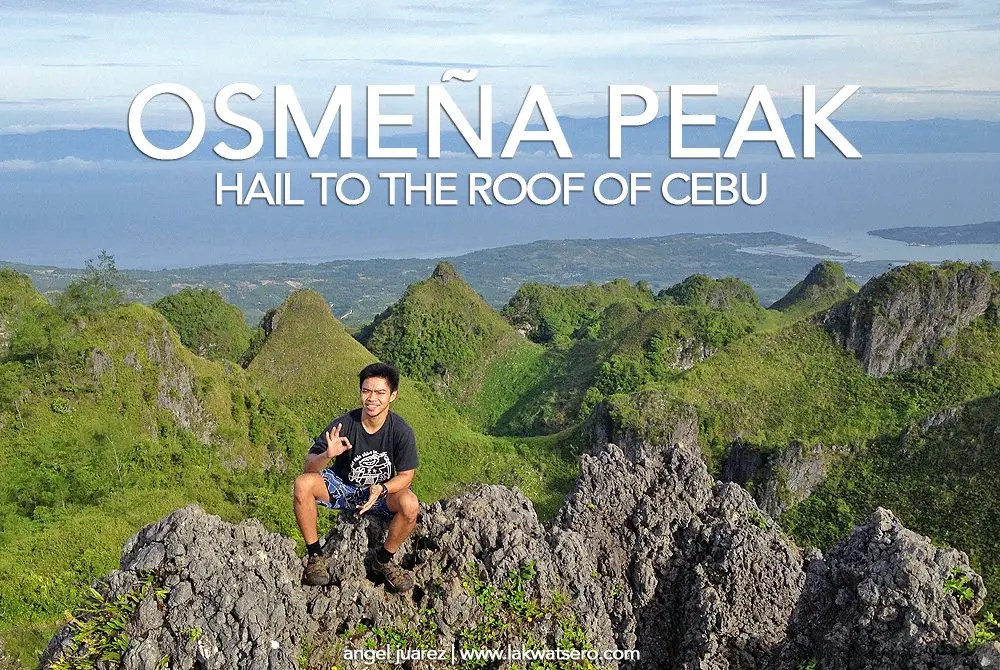 Osmeña Peak
Mantalungon Range
Mantalungon, Dalaguete, Cebu
At 1,013 meters above sea level, Osmeña Peak is known to be the roof of Cebu, the highest point in the province.
Located in Barangay Mantalungon of the town of Dalaguete, Osmeña Peak is the highest in the group of hills that form the Mantalungon Range. Collectively, the place is called Osmeña Peak although it is officially only for the tallest one while the others are yet to be christened.
Osmeña Peak offers a panoramic view of the iconic multiple jagged peak hills that stretch as far as the neighboring town of Badian, overlooking the towns of Ronda, Moalboal, Badian, Dalaguete, Argao and Alcoy, and the islands accross Tañon and Cebu Straits. The iconic scenery of these pointed hills resembles the Chocolate Hills of Bohol and Quitinday Hills of Albay.
I was able to trek Osmena Peak during one of our dive trips in Moalboal where we spent the night in Dalaguete and trekked to the peak early in the morning before traversing to Kawasan Falls in Badian. The trek from the highway in Mantalungon to Osmeña Peak took us only about half hour but the traverse to Kawasan was around three.
(Visited 58 times, 1 visits today)
Follow @thelakwatsero on Instagram: