Boquete Island

Puerto Galera, Oriental Mindoro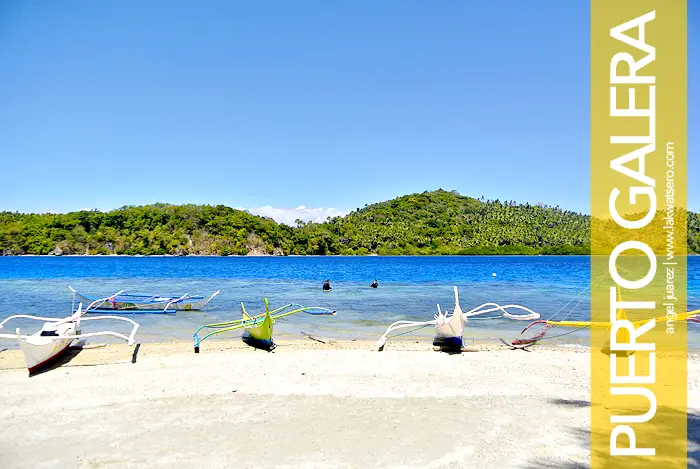 White Beach is Puerto Galera. Puerto Galera is White Beach.
If you're thinking the same, I guess you really haven't seen the real Puerto Galera yet. So what's in this town aside from the White Beach? Hmmm, that's the million dollar question!
Truth is, there's more in this town than the White Beach or the dive sites of Sabang. There's more that are yet to see and experience. Waterfalls, caves, indigenous villages, mountains and forest areas, and other unspoiled island beaches such as the one in this snapshot.
This is Boquete Island, otherwise known as Paniquian Island, a small yet charming island in Muelle Bay surrounded by white sand and blue water teeming with vivid coral area. The island is connected to mainland Mindoro by a 50-meter sandbar known to some as Elizabeth's Hideaway. This shot is taken from Friday's Resort, situated northeast of the island and accessible only by boat.