Go beyond the usual Bohol itinerary and experience the fun and adventure that await in the suburbs of Tagbilaran, Panglao, Carmen, Loboc, Baclayon or even Cabilao. Because there's more in Bohol than the beautiful Chocolate Hills, or the iconic Tarsiers, or the centuries-old churches, or even the known white sand beaches, vivid dive sites and wondrous caves that are mostly concentrated southeast of the island.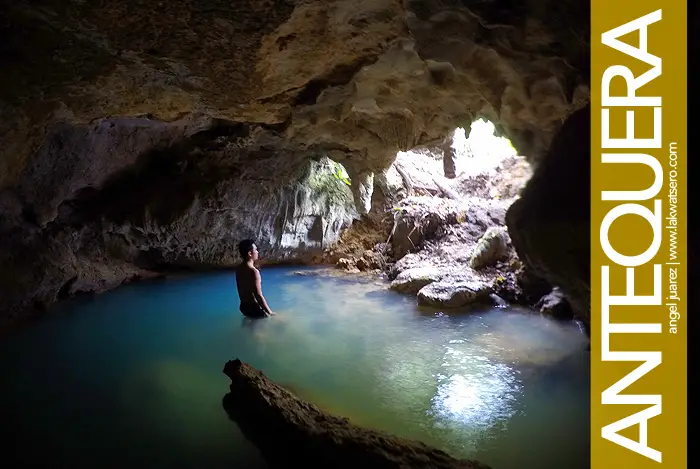 Ever been to the waterfalls of Antequera, Jagna or Dimiao? Seen the highest cascade and the panoramic rice terraces of Candijay? Basked in the fine white sand beaches of Anda? Or dived into the deep blue cave pools of the same town?
More extreme and offbeat adventures await in Bohol and if you are up for all these, check out this three days and two nights itinerary (our actual itinerary) to help you experience Bohol beyond the usual.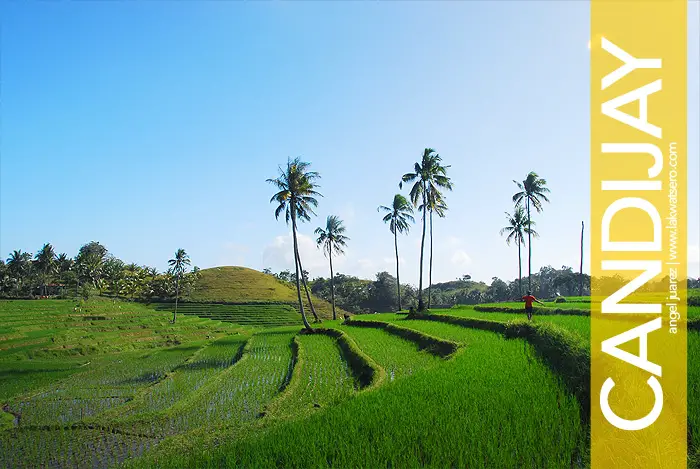 Offbeat Bohol Itinerary
Day 1
0630H: Assembly at Per 1 Cebu
0800H: Cebu to Tagbilaran by Oceanjet Fastcraft (P930/person, round-trip, including terminal fee in Cebu City)
1000H: Arrival in Tagbilaran / Tricycle to Marcelina's Guesthouse (P10/person)
1030H: Check-in at Marcelina's Guesthouse (P1300/night for 5 guests)
1130H: Lunch
1230H: Jeep from Cogon Market to Antequera (P25/person)
1300H: Antequera Tour (P200/motorbike for two pax): Mag-Aso Falls (Entrance P20/person), Mandahugan Cave Spring and Inambacan Cave Spring
1630H: Bus to Tagbilaran (P25/person)
1730H: Back in Tagbilaran / Free time / Dinner / Socials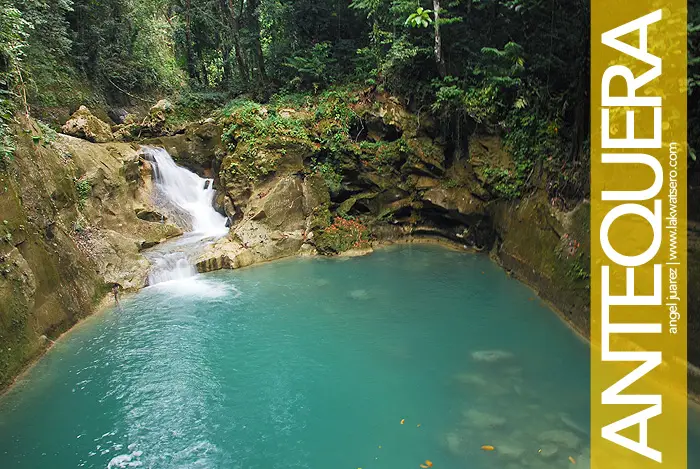 Day 2
0400H: Call time
0500H: Van from Tagbilaran to Lungsodaan (P130/person, one-way)
0700H: Arrival in Candijay Market / Breakfast
0800H: Habal-habal (P160/person, round-trip) to Cadapdapan Rice Terraces and Can-Umantad Falls (Entrance Fee: P25/person – motorbike parking share included)
1100H: Return to Lungsodaan / Bus to Guindulman (P10/person) / Tricycle to Anda (P30/person)
1300H: Arrival in Anda / Check-in at R&S Seaside Unit (P1900 per room per night, good for five)/ Rest / Lunch
1430H: Cabagnow Cave Pools
1730H: Quinale Beach / Dinner / Socials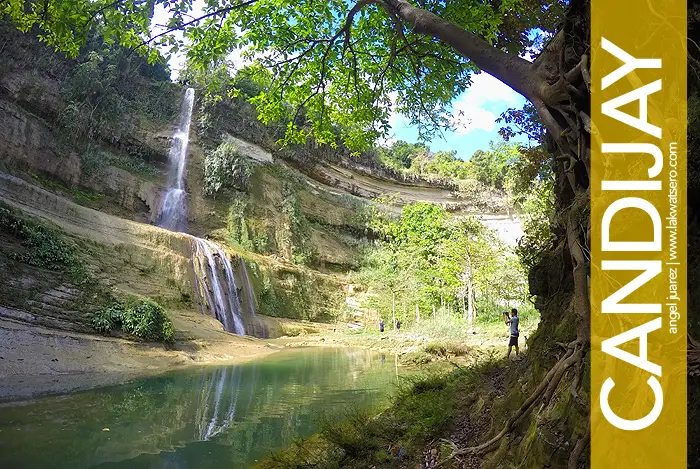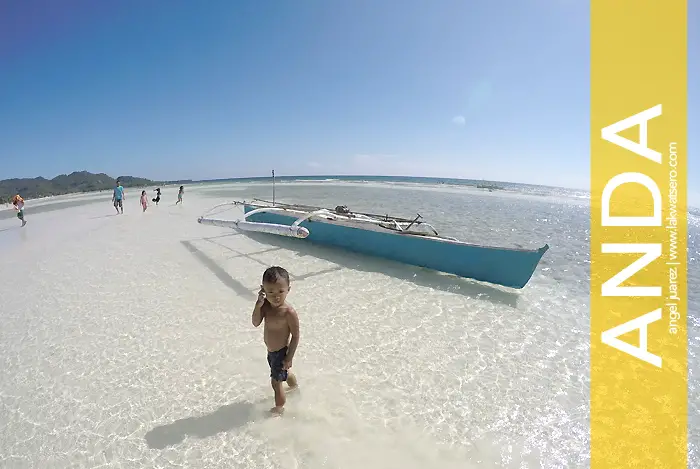 Day 3
0530H: Call time / Breakfast / Sunrise at Quinale Beach
0900H: Check out / Photo-op at Quinale Beach / Tricycle to Guindulman (P30/person)
0930H: Van to Jagna (P40/person) / Habal-habal to Kinahugan Falls (P60/person, round-trip)
1000H: Kinahugan Falls
1100H: Back to Jagna Poblacion / Bus to Dimiao (P27/person)
1130H: Lunch at Dimiao
1230H: Habal-habal to Barangay Guingoyuran (P100/person, round trip) / Trek to Pangahug Twin Falls
1300H: Pangahug Twin Falls
1430H: Trek back to Barangay Guingoyuran
1500H: Travel back to Dimiao
1530H: Back at Dimiao proper / Bus to Tagbilaran (P30/person)
1800H: Back at Tagbilaran City / Tricycle to Tagbilaran Port (P20/person)
1830H: Tagbilaran to Cebu by Oceanjet Fastcraft (P25/person, terminal fee)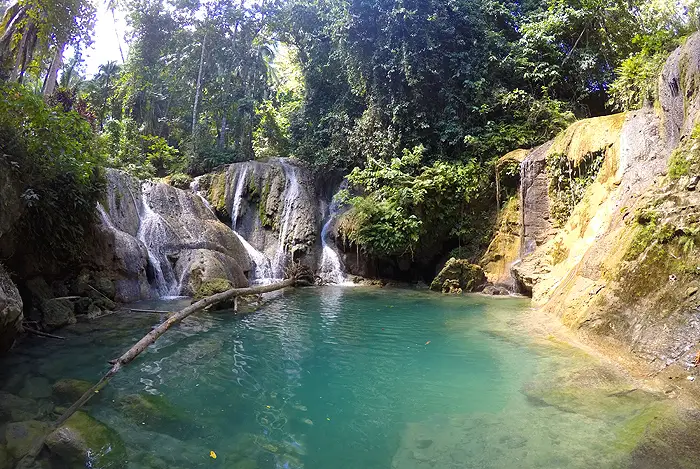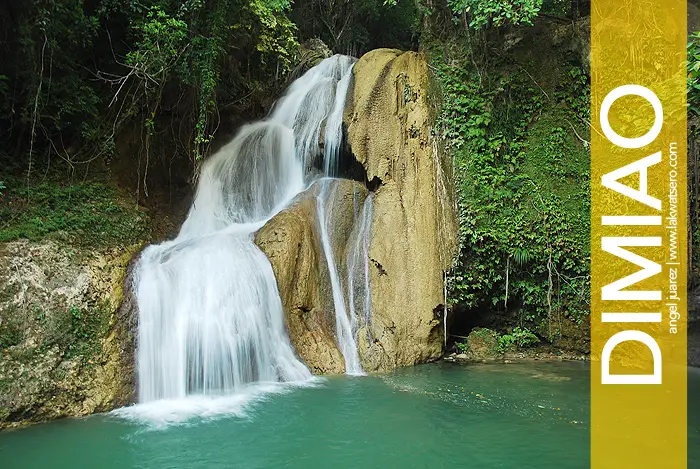 Expenses
P930 – Oceanjet Fastcraft round-trip fare (Cebu – Tagbilaran Cebu)
P260 – Accommodation share at Marcelina's Guesthouse (P1300/night for 5 guests)
P130 – Van to Lungsodaan
P160 – Motorbike to Cadapdapan (round trip)
P20 – Entrance at Can-Umantad Falls
P10 – Lungsodaan to Guindulman (bus)
P30 – Guindulman to Anda (tricycle)
P380 – Accommodation share at R&S Seaside Unit Anda (P1900/night for 5 guests)
P50 – Tip (Ladder in Cabagnow Cave Pool)
P30 – Anda to Guindulman (tricycle)
P40 – Van from Guindulman to Jagna
P60 – Motorbike to Kinahugan (round trip)
P27 – Bus from Jagna to Dimiao
P100 – Motorbike to Pangahug Twin Falls (round trip)
P27 – Bus from Dimiao to Tagbilaran
P20 – Tricycle to Tagbilaran Port
P25 – Terminal Fee in Tagbilaran Port
P500 – Expenses on Food
P300 – Miscellaneous, Pasalubong, etc.
————-
Approximately P3000 per person from Cebu for a group of five
*Airfare not included
Other Tips
Best time to go is during dry months (November to May)
Eleuterio's Can-Umantad Falls and Rice Terraces Resort Inc. has rooms if you wish to spend a night in Cadapdapan
Globe, Smart, Touch Mobile and Sun have strong mobile signal in Bohol
If you wish to swim in deep blue Cabagnow Cave Pool, you may rent the steel ladder owned by Mang Junior Amora (+639213729242) to get out, rate is whatever your kind heart desires.