Now on its fifth year thus billed Cinemalaya Cinco, the 2009 Cinemalaya Independent Film Festival and Competition was launched to the press on May 21, 2009 at the Cultural Center of the Philippines.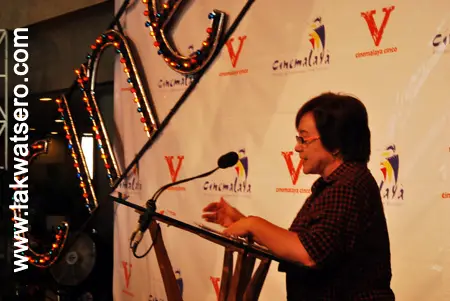 Present during the press conference were the CCP's Officers, Cinemalaya Organizing Committee, film makers, member of the press and some of the actors.
Twenty new digital films that will compete on July 17-26, 2009 were presented. Ten of which are finalists for full length category and the other 10 for short films.

Competing in the full length category are: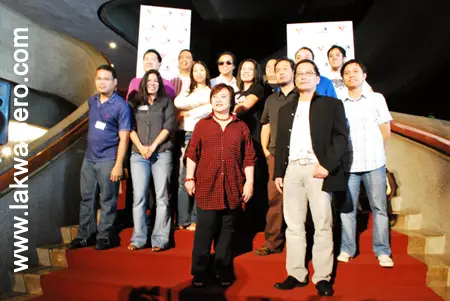 24K by Ana Agabin,
Ang Panggagahasa kay Fe by Alvin B. Yapan
Astig by GB Sampedro
Colorum by Jon Steffan Ballesteros
Dinig Sana Kita by Mike E. Sandejas
Engkwentro by Pepe Diokno
Last Supper No. 3 by Veronica Velasco and Jinky Laurel
Mangatyanan by Jerrold Tarog
Nerseri by Vic Acedillo, Jr
Sanglaan by Milo Sogueco.
For the short film category: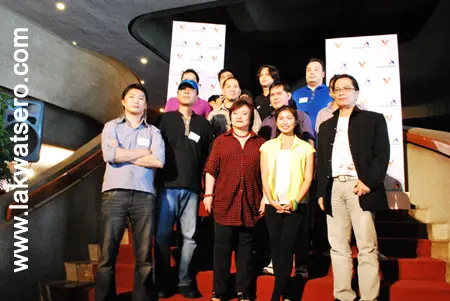 Behind Closed Doors by Mark Philipp Espina
BLOGOG by Rommel "Milo" Tolentino
Bonsai by Alfonso "Borgy" K. Torre III
Hulagpos by Maita Lirra Lupac
Latus by John Paul S. Seniel,
Musa by Dexter B. Cayanes
Si Bok at ang Trumpo by Hubert Tibi
Tatang by Jean Paolo "Nico" Hernandez
Ugat sa Lupa by Ariel Reyes
Wat Floor Ma'am by Mike Sandejas and Robert Seña.
Winners of each category will be announced during the awarding ceremonies on July 26 at the CCP. The winner of the full length feature category will receive the Cinemalaya Balanghai trophy and an additional grant of P200,000. Each full length feature category finalist was given an initial P500,000 production grant. The winner of the short feature category will receive P100,000 and Cinemalaya Balanghai Trophy.
Aside from competing films, the festival will also feature World Premieres of some 25 new independent films, NetPac films, Lino Brocka Retrospective, Kids' Treats, Gay/Lesbian films, The City in Focus, Women in Indies, Off Center, Documentary and Ani: Best of Last Year.
Cinemalaya opens on July 17 and runs until July 26, 2009. Films will be shown at all CCP venues, namely the Main Theater, the Little Theater, Dream Theater, Tanghalang Huseng Batute, Silangan Hall and the MKP Hall.
Cinemalaya Cinco is presented by the Cinemalaya Foundation, Cultural Center of the Philippines, the Film Development Council of the Philippines and Econolink Investments Inc. Cinemalaya is an all-digital film competition aimed at discovering new Filipino filmmakers.
For ticket information, please call the CCP Marketing Department at 551-7930 or 832-1125 local 1800 to 1808 and the CCP Box Office at 832-3704 or 832-1125 local 1409.