China's Liuyang Jinsheng Fireworks, Co. was hailed as the Grand Champion in the final night of the Second Philippine International Pyromusical Competition, with United Kingdom's Jubilee Fireworks and Japan's Tamaya Kitahara Fireworks, Co., placing first and second respectively.
It was a night of great weather, celebration and amazing fireworks display with Fireworx of Australia and Platinum Fireworks Incorporated of the Philippines' shows of captivating night light.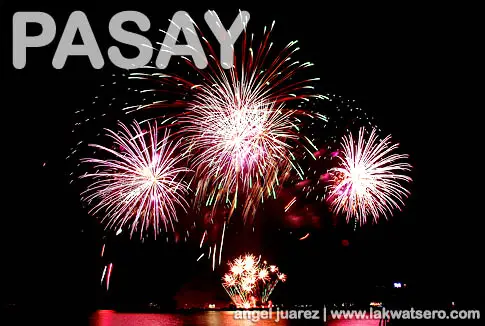 Australia, the last contestant to perform shoot their best lights only to be shadowed out by the exhibition performance of the Philippines who used the elements of good music, unique fireworks and surprises, capturing the hearts of thousands of spectators who patiently braved the huge crowd and traffic, and waited for the final night.
I was luckily given a Media Pass and positioned in the bay area with the unobstructed view of the fireworks reflecting on the calm water of Manila Bay. From my vantage point, I saw how the the Philippines managed to impress the crowd with the use of various points in Mall of Asia ground to launch surprises.
The night ended with success for Second Philippine International Pyromusical Competition. Thanks again Mr. Melo Villareal of Out Of Town Blog, Mr. Christian Miguel of Creatif Foire Pro Incorporated and SM Mall of Asia for the VIP ticket and the sumptuous Filipino themed dinner courtesy of Cabalen.