It is again the time of the year when the best of Pinoy indies are being shown at the Cultural Center of the Philippines. Featuring the new breeds of independent film directors, producers and talents in twenty new stories that are waiting to be seen in ten days.
Lakwatsero, a self-proclaimed indie film fan, proudly features the Cinemalaya Independent Film Festival as it kicks up on its fourth year.
The Cinemalaya 2008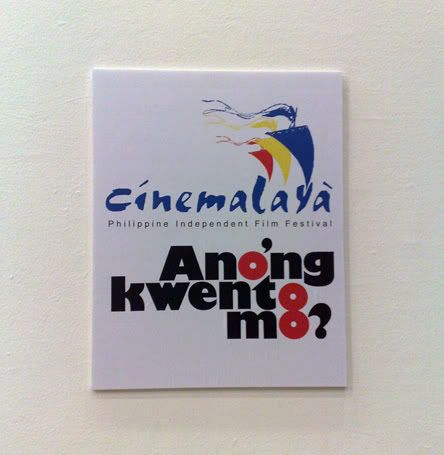 A dying woman is determined to complete her to-do list before entering mortality; the lives of inhabitants of an apartment complex are thrown into an upheaval when a fetus is found; one man's freedom and food for all are both imperiled when a knife in the jailhouse kitchen goes missing; an uneasy friendship founded on a love for music blossoms between a Filipino family and a band of Japanese soldiers as World War II comes to a close… these are just some of Cinemalaya and other Filipino Indie Filmmakers have to tell the viewers in the festival days.
Full Length Films in Competition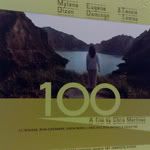 [1] 100 – Chris Martinez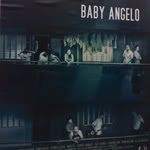 [2] Baby Angelo – Joel Ruiz/Abi Aquino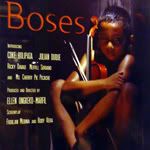 [3] Boses – Ellen Ongkeko-Marfil
[4] Brutus – Tara Illenberger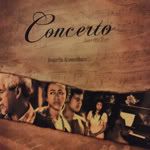 [5] Concerto – Paul Alexander Morales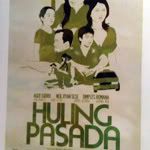 [6] Huling Pasada – Paul Sta. Ana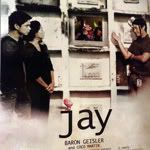 [7] Jay – Francis Xavier Pasion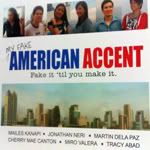 [8] My Fake American Accent – Onnah Valera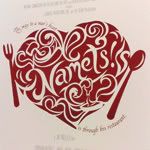 [9] Namets – Emilio "Jay" Abello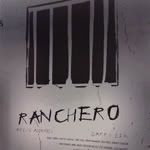 [10] Ranchero – Michael Christian Cardoz
Short Films in Competition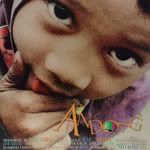 [1] Andong – Rommel Tolentino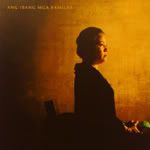 [2] Ang Ibang Mga Pamilya – Joel Ruiz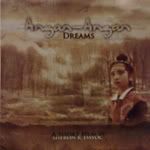 [3] Angan-Angan (Dreams) – Sheron Dayoc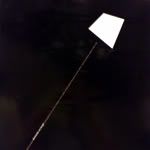 [4] Diamante Sa Langit – Vic Acedillo
[5] God Only Knows – Mark Reyes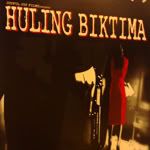 [6] Huling Biktima – Vitaliano Rave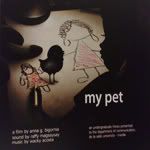 [7] My Pet – Anna Bigornia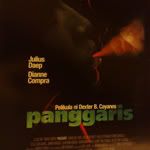 [8] Panggaris – Dexter Cayanes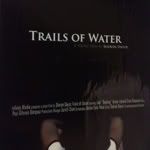 [9] Trails of Water – Sheron Dayoc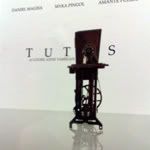 [10] Tutos – L.A. Yamsuan
Aside from the twenty new competing films, Cinemalaya 2008 will also be highlighted by the film congress and the screenings of world premieres, director's cut and the very best of Filipino independent films on wide-ranging and controversial topics, including those Cinemalaya movies for the past three years. A children section is also introduced this year, which aims to encourage the development and production of culturally-relevant and kids friendly movies.
Also new this year is the tribute to Manuel Conde, a pioneer in Filipino independent film making, with the showing of his works. Lastly, the addition  of indie rock group performance in "Kuwento Mo, Kanta Natin", a series of late evening band concerts during the festival.
World Premiere of "Adela"
Cinemalaya 2008 kicks up with the world premiere of "Adela", featuring veteran actress Anita Linda and directed by Adolfo Alix Jr., a two time Cinamalaya finalist.
The movie essays the life of a Adela, a former radio talent celebrating her 80th birthday with nobody. A sad story of how an old age woman tries to hide the loneliness and longings for her family on her very special day.
[1] Adela – The World Premiere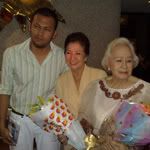 [2] Director Adolf Alix with Ms. Perla Bautista and Ms. Anita Linda as Adela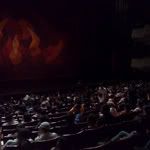 [3] Jam packed CCP Main Theater for the premiere
Images of Cinemalaya 2008 Opening
[1] Cinemalaya 2008 at CCP.
[2] Competing films in display.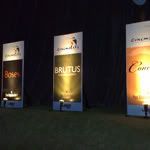 [3] Film streamers outside.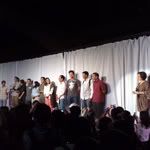 [4] Directors introduced.
[5] Opening performance.
[6] Another opening performance.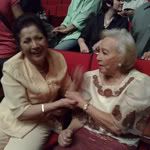 [7] The world premiere of Adela.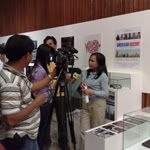 [8] Onnah Valera of My fake American Accent during an interview.
[9] Getting to know the directors.
Lakwatsero Review:
Twenty competing films, twenty different stories… in one big event. The 2008 Cinemalaya: Philippine Independent Film Festival opened its curtains this year with a bang. Lakwatsero, being a fan of indie films invaded the CCP to watch this years offerings.
Here are my insights to the movies I've seen: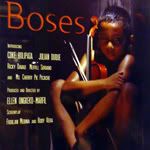 1. Boses – Ellen Ongkiko-Marfil
A story of a musician, who regains back his humanity by giving violin lessons to a child of the slums. This is a story of friendship founded on the sublime beauty of music.
The film shows that there are voices not spoken but best heard… that silence though deafening speaks more than words… that talent utters more than voice. Prepare your hanky and expect to shed tears. Starring Coke Bolipata, Julian Duque, Ricky Davao, Cherry Pie Picache and Meryll Soriano, this movie has great cast that delivered effective performances. Hats off to Julian Duque who played Onyok, for his superb acting. My rating: 9/10.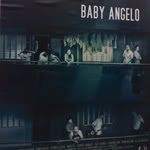 2. Baby Angelo – Joel Ruiz/Abi Aquino
The film centers on an investigation that ensues when an aborted fetus is found in the dumpster of a run-down apartment complex.
Main actors are Jojit Lorenzo, Katherine Luna, Ces Quesada, Alchris Galura, Archie Alemania and Diana Mahalay. The story leaves more questions than answers. The complicated story of what seems to be simple plot will make the audience think and guess. My rating: 7.75/10.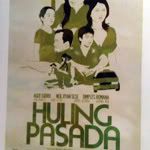 3. Huling Pasada – Paul Sta. Ana/Avin Yapan
The movie follows the creative process of Ruby, a prolific writer, abandoned wife and protective mother who writes about Mario, a taxi driver and a father figure to a street child.
The movie tells that there's a real story in every composed story and that there is a thin line that separates reality with fiction. Though there seems to be unnecessary scenes, the story effectively relayed the message to the audience. Kudos to main actors Agot Isidro, Dimples Romana, Neil Ryan Sese, John Manalo and Gian Sotto. My rating: 8.25/10.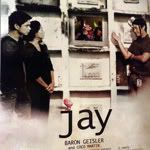 4. Jay – Francis Xavier Pasion
Jay is the name of the two protagonist in the film, one is living, the other is dead. The living jay is producing a documentary of the dead jay, a gay teacher who was brutally killed.
The movie is one of the biggest surprise of the festival. It was able to show the humor out of grief. All praises to Flor Salanga for her raw performance and to Baron Geisler for his surprisingly funny yet effective interpretation of his role. My rating: 9/10.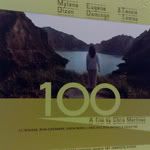 5. 100 – Chris Mendoza
Is about a stern, uptight and exacting woman with a terminal illness who tries to accomplish a list of 100 things to do before she dies.
Personally, it is perhaps among if not the best screenplay of all cinemalaya entries. The story is simple yet realistic. The cast portrayed their roles effectively. Congrats to Mylene Dizon, Eugene Domingo, Tessie Tomas et al for superb acting. The sound rendition and music are remarkable too. The story is indeed compelling… so if I may ask, what's your number 5? My rating: 9/10.
6. Namets- Emilio "Jay" Abello
The movie follows the flirtation between Jacko and Cassie, two Negrenses who grew up in Bacolod, and whose lives revolve around food
A unique film that ventures into an unpopular film genre – foods. The movie is a perfect recipe of fun, food and love. I bet, you will definitely will want to eat after seeing the film. Good story and cast led by Christian Vasquez and Angel Jacob. Prepare to crave as the movie treats you to a mouthwatering experience that is so Namets! My rating: 8.5/10.
7. Ranchero – Michael Christian Cardoz
In a jail where some inmates see no reason to continue living, what is the role of the food? Is it to extend life or to prolong the pain of those who don't want to live?
Ranchero is somehow lacking. I heard some moviegoers asking "yun na yun?" (is that all?) In all fairness though, the story was laid clearly but it limits itself to its boundary. Starring Archie Adamos and Gary Lim. My rating: 8/10.
8. Concerto – Paul Alexander Morales
Based on a true story from the director's family, the film celebrates a family whose reverence for life, expressed through their love of music and friendship, can survive even war, and shows how beauty and compassion can grow in even the harshest of situations.
Concerto is a serious film and a classic on its own way. Superb cinematography, great actors, remarkable story blended with good sound and music resulted in a grand and striking overall production, thus making it one of my bets for the festival's top honor. The unpredicability of the story will make you stick to it. Kudos to Jay Aquitania, Meryll Soriano, Sharmaine Buencamino, Nonoy Froilan and the rest of the cast. My rating: 9.25/10.
9. My Fake American Accent – Onnah Valera
An inside look into the maddening, sleep-deprived, caffeine-fueled lives of those who ply their trade in the call center industry.
Despite a non so stellar cast, the film successfully and effectively relayed to the audience the life, the fun and the often overlooked and underrated lives of call center agents. Overall, it is a good and worth seeing film. Starring Mailes Kanapi, Jonathan Neri, Martin dela Paz, Cherry Mae Canton, Miro Valera and Tracy Abad. My rating: 8.75/10.
10. Brutus – Tara Illenberger
A tale of two Mangyan children, hired by Illegal loggers to smuggle wood from the mountains of Mindoro, as they embark on a dangerous journey to deliver the goods to the lowlands.
Brutus tells not just a story but a clear message of environmental protection. Kudos to the mainscreen debut of child actors Timothy Mabalot and Rhea Medina for carrying the film, also to Ronnie Lazaro and Yul Servo. Joey Ayala's rendition of good sound and music is also remarking. My rating: 8.5/10.