Philippine Airlines just had the inaugural flight of its brand new Airbus 321Neo from Manila to Brisbane, Australia, marking another milestone for Asia's first airline and the only Skytrax four-star rated airline in the Philippines.
Brisbane is not new to PAL which it has been servicing since 1981. But the well celebrated flight is seen to be a game changer with the entry to service of A321Neo, the first single-aisle aircraft to fly from the Philippines to Australia non-stop. This new development is expected to further boost the traffic between the two destinations.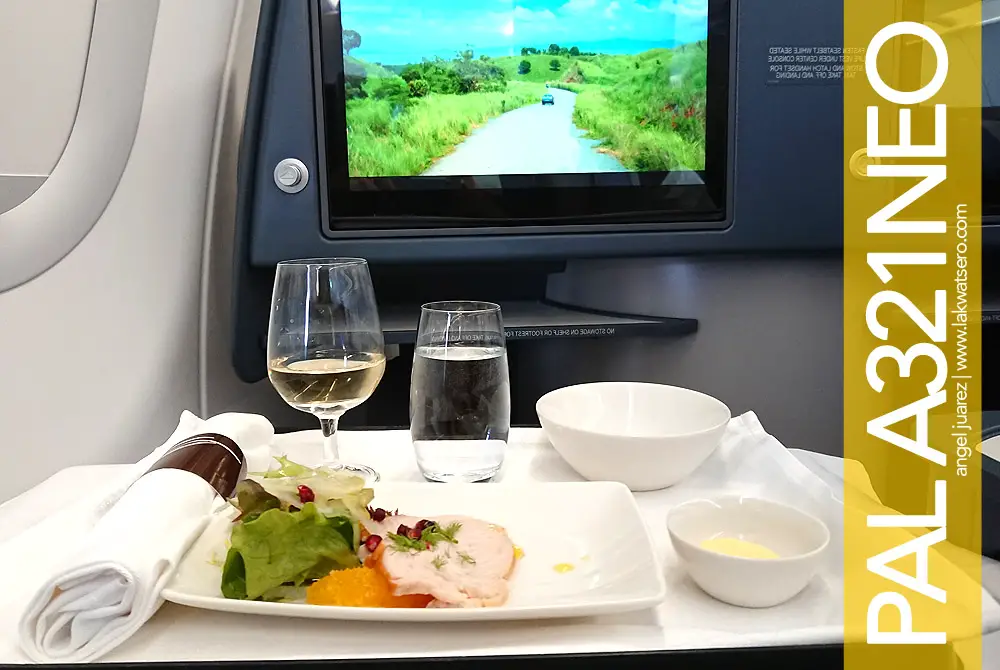 I am fortunate to be part of this new laurel to our flag carrier's glorious wings as I join the inaugural flight to personally experience the enhanced and upgraded service offered on the route. So let me share with you the five things I learned about PAL's A321Neo.
1. First Single-Aisle Aircraft to Fly Non-Stop from the Philippines to Australia
The advancement in jet engine technology of A321Neo made it possible to fly non-stop from the Philippines to Australia, a route usually served by PAL's wide-body aircraft such as Boeing 777-300ER, A340-400 and A330-300. The inaugural flight of A321Neo from Manila to Brisbane was the very first time that a single-aisle narrow body aircraft served the route, approximately 5,800 kilometers  in less than eight hours, currently the fastest service on the route.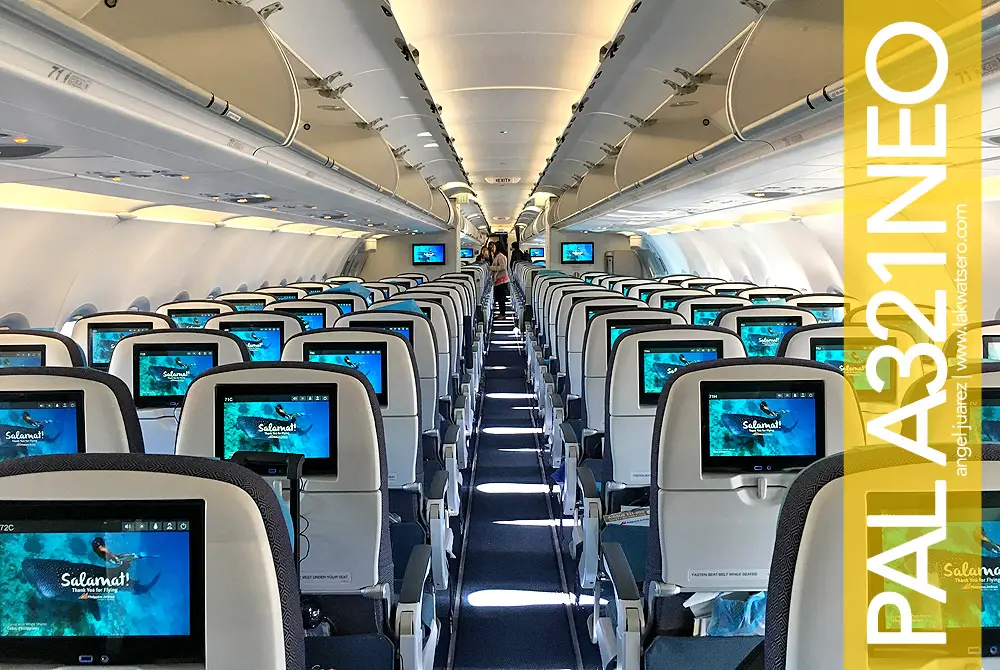 The A321Neo has a maximum range of more than 7,400 kilometers which makes it ideal for medium-range routes with medium-size traffic.
2. Eco-Friendly and Fuel Efficient
PAL's A321Neo is not only a revolutionary aircraft but environment friendly as well. Neo, which stands for "New Engine Option" is fitted with two powerful engines (Pratt & Whitney GTF) which enable the aircraft to fly with reduced fuel burn. With lesser fuel consumption, the aircraft also has lower carbon dioxide emission or carbon footprint, making it a truly eco-friendly aircraft!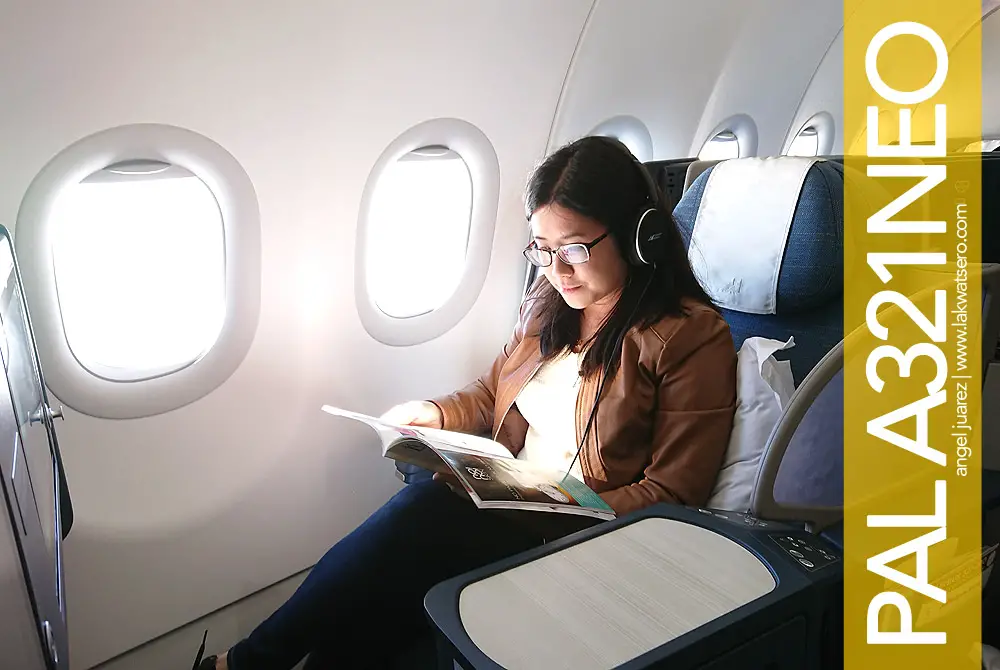 Another eco-friendly feature of A321Neo is the reduced noise inside and outside the cabin, a good development specially to communities living near the airport.
3. Impeccable Inflight Entertainment
One of the best features of PAL A321Neo is its sophisticated and state-of-the-art inflight entertainment system and high-speed internet connectivity. It is important to note that the A321Neo is the first narrow-body aircraft of PAL to have personal TV screens on every seat across all cabin classes and the first narrow-body aircraft to have wifi.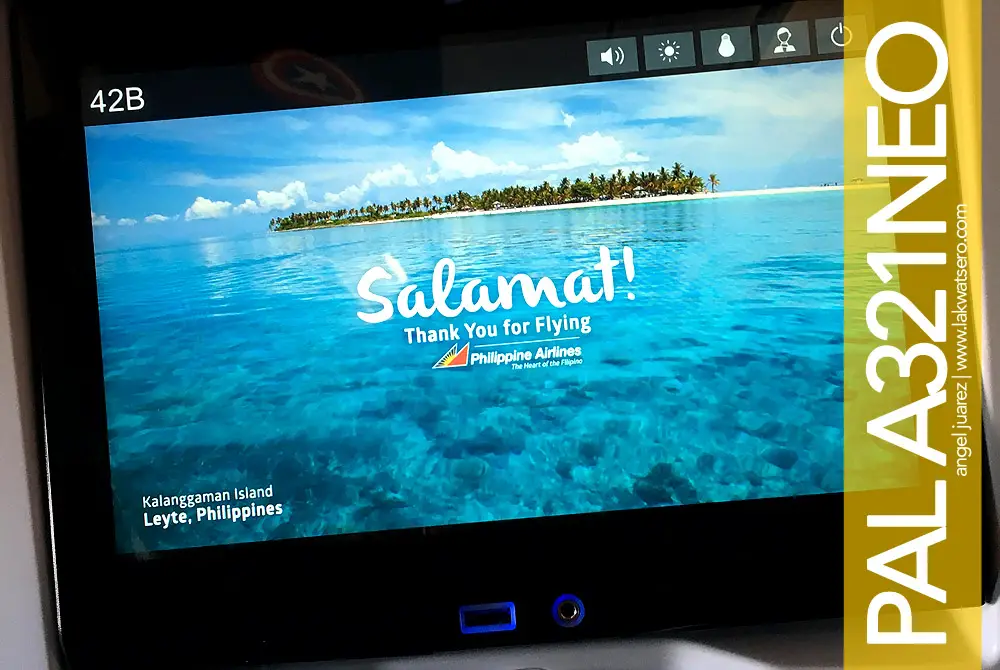 Each seat is fitted with myPAL eSuite with RAVE Centric system loaded with great selections of movies, documentaries, games and other applications that will surely keep everyone onboard entertained. Business class seats have 15.6-inch high definition and touch screen personal TV screen while economy seats have 10.1-inch screens.
The aircraft is also equipped with in-seat power supply and myPAL wifi high-speed internet, free for 15 minutes or 5MB for every device.
4. Cabin Comfort Redefined
PAL sets the bar high again with regards to cabin comfort with the new A321Neo. The aircraft, with a total of 168 seats (12 business class and 156 economy), guarantees comfortable flying experience.
PAL A321Neo economy class cabin has a 3-3 configuration with a seat pitch (legroom) of up to 32 inches, width of 18 inches and recline of up to 5 inches.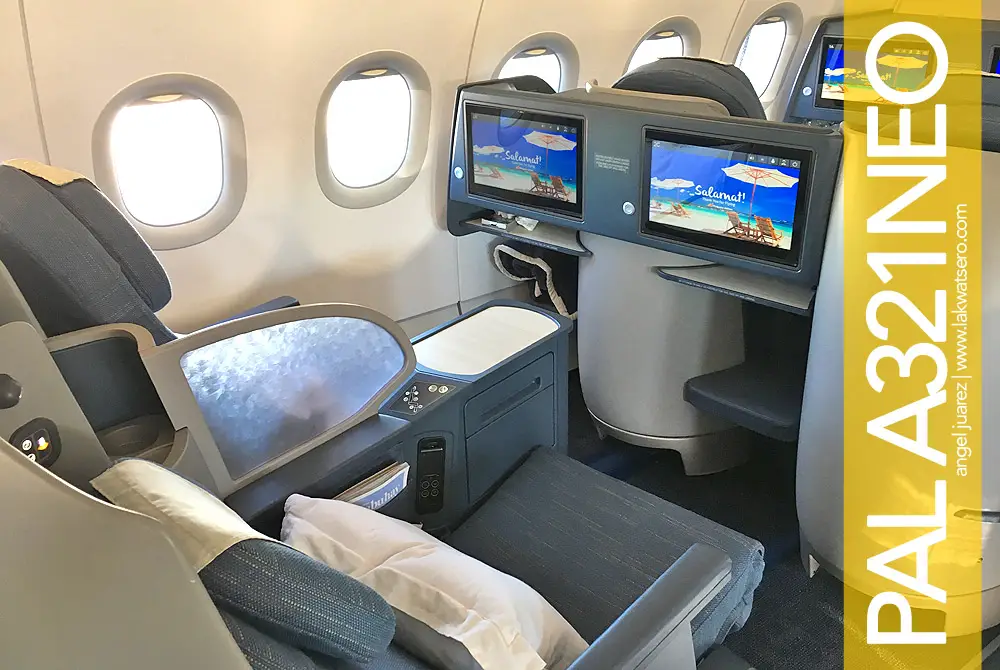 Meanwhile, the business class cabin has a 2-2 configuration with full-flat seats, the first on PAL's narrow-body fleet to have such. Each business class seat has a pitch of 60 inches and width of up to 23 inches, fully reclining to 78 inches length.
5. Brisbane Now! Sydney, Melbourne, Sapporo and More Destinations Soon!
PAL started deploying A321Neo to its Brisbane operation last July 2. It now operates four-times weekly non-stop flights from Manila to Brisbane every Monday, Wednesday, Friday and Saturday. The return flight from Brisbane to Manila is scheduled on Sunday, Tuesday, Thursday and Saturday. Flying time is 7 hours and 50 minutes.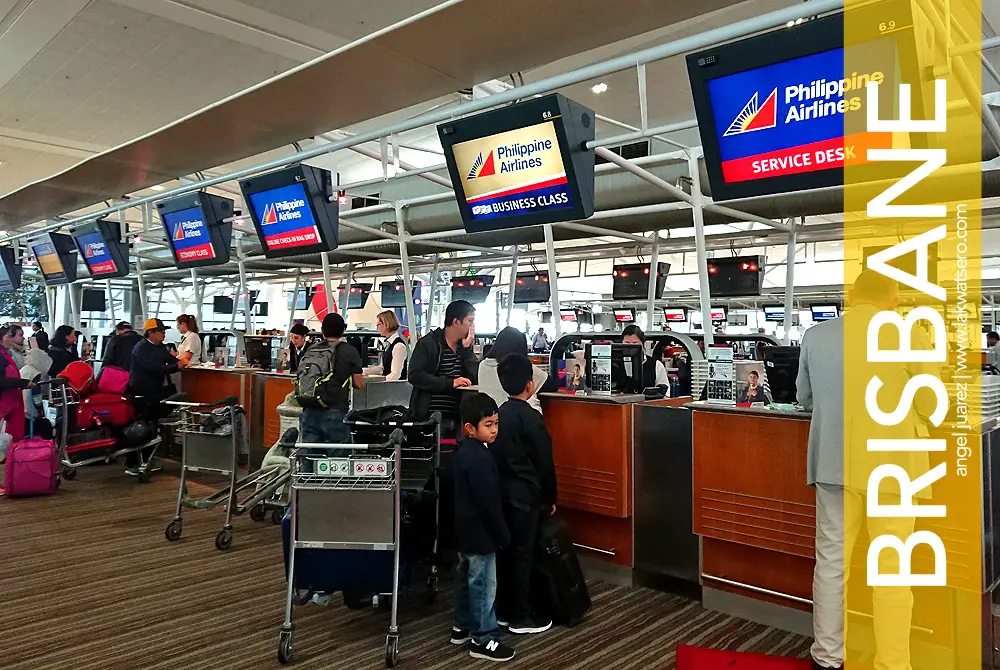 With the first two A321Neo already in operation and with four more to be delivered soon, we can look forward to a new level of service aboard A321Neo from Manila to Melbourne and Sydney, Sapporo starting September 2018, Mumbai and New Delhi later this year, and to more destinations in the future.
Experience a new delightful way to fly via PAL A321Neo! Book now via www.philippineairlines.com.
[Cover Photo credit to Philippine Airlines]