Once again, all roads lead to the Cultural Center of the Philippines (CCP) this July for the much awaited independent film festival in the country – the Cinemalaya Philippine Independent Film Festival.

The Cinemalaya Foundation, CCP, Film Development Council of the Philippines (FDCP) and Econolink Investments present the sixth edition of the Cinemalaya Independent Film Festival and Competition on July 9 to 18, 2010 at the CCP. With a total of 24 films in competition in the New Breed category and the Directors Showcase category of the competition, this years edition promises a brand new level of quality films that will surely reap awards locally and internationally.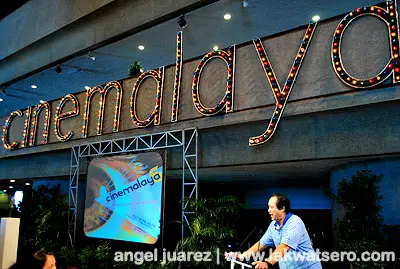 The New Breed Category features two sub-categories, the Full Length Feature and the Short Feature. Nine films will be competing in the Full Length section. These are:
Halaw by Sheron Dayoc
Limbunan by Gutierrez Mangansakan II
Magkakapatid by Kim Homer C. Garcia
Mayohan by Dan Villegas and Paul Sta. Ana
Rekrut by Danny Añonuevo
Sampaguita by Francis Xavier Pasion
Si Techie, Si Teknoboy at si JuanaB by Art Katipunan
The Leaving by Ian-Dean S. Loreños
Vox Populi by Dennis Marasigan.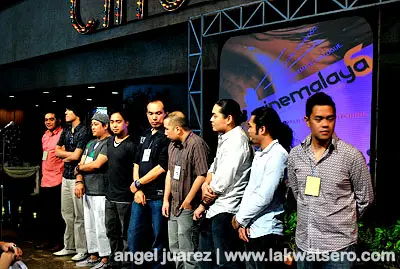 The finalists of the Full Length Feature category were awarded an initial seed investment of P500,000 from Econolink Investments Inc. as a production grant.
The competing films for the Short Feature section are:
Boca by Zurich Chan
Breakfast with Lolo by Steven Flor
Dalaw by Janus Victoria
Despedida by Borgy Torre
Faculty by Jerrold Tarog
Harang by Mikhail Red
Hay Pinhod Oh Ya Scooter by Hubert Tibi
Lola by Joey Agbayani
P by Milo Tolentino
Wag kang Titingin by Pam Miras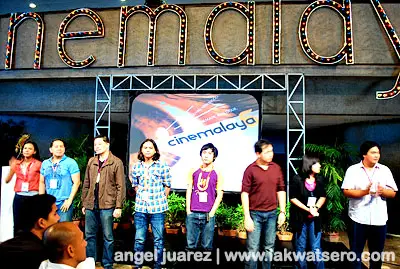 Meanwhile, big name and established directors will be adding luster to this year's Cinemalaya in the new Directors Showcase. Competing in this category are:
Ang Paglilitis ni Bonifacio by Mario O'Hara
Donor by Mark Meily
Pink Halo-Halo by Joselito Altarejos
Sigwa by Joel Lamangan
Two Funerals by Gil Portes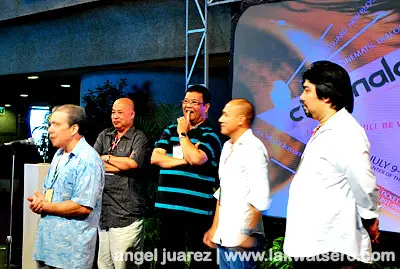 The Directors Showcase features works by Filipino directors who have directed at least three full-length feature films which have been released commercially. The five finalists of the Open category were awarded a seed production grant of P500,000 by Econolink Investments Inc. plus an additional P100,000 cash prize from FDCP.
The Best Full Length Feature film will receive a prize of P200,000 and the Balanghai Trophy. The Best Short Feature film will receive a prize of P100,000 and a Balanghai Trophy. The Best Film in the Directors Showcase category will receive a prize of P300,000 and the Balanghai Trophy.
This year, Cinemalaya pays tribute to LVN Studios with a retrospective of LVN films. The LVN films to be shown represent a cross section of important directors and different genres ranging from comedy, fantasy, war picture, musical to drama.
Slated to be shown in this section are Aladin, 1946 by Vicente Salumbides starring Jaime de la Rosa and Norma Blancaflor; Victory Joe, 1947 by Manuel Silos starring Rogelio de la Rosa and Norma Blancaflor; Sumpaan, 1948 by Susana de Guzman starring Ely Ramos and Norma Blancaflor; Higit sa Lahat, 1955 by Gregorio Fernandez starring Rogelio de la Rosa and Emma Alegre; Kundiman ng Lahi, 1959 by Lamberto Avellana starring Eddie Rodriguez and Charito Solis; Nukso ng Nukso, 1960 by Fred Daluz starring Pugo, Bentot and Sylvia La Torre; Sandata at Pangako, 1961 by F.H. Constantino starring Fernando Poe Jr. and Charito Solis; Haring Kobra, 1951 by Richard Abelardo starring Rogelio de la Rosa and Lilia Dizon; and Kung Ako'y Mahal Mo, 1960 by Gregorio Fernandez starring Nestor de Villa and Charito Solis.
The Cinemalaya Congress, which is a staple event of the Cinemalaya Festival, will be held on July 13 and 14 at the CCP Tanghalang Aurelio Tolentino (Little Theater). This year's theme will be Liberating the Indie Film 2000-2009. The Congress aims to examine the myriad notions of "independence" in Filipino indie films of 2000-2009, especially those on inexpensive digital video format; as well as look at how the filmmakers have resolved conflicts between their commitment to pursue an artistic vision and the need or desire to reach out to all types of audiences, from the elite to the popular. Filmmakers, writers, critics, members of the academe and industry and students from all over the Philippines are expected to attend the event.
Cinemalaya, in addition to the Competition films, will feature the following sections— NetPac films, Special Screenings, Retrospective, Kids' Treats, and Ani: A Harvest of the Year's Best. Other special highlights of the Cinemalaya Festival include the launching of two books, namely, The URIAN Anthology (1990-2000) by Dr. Nicanor G. Tiongson and Filipino Directors Up Close & Personal: The Golden Ages of Philippine Cinema 1950-2010 by Bibsy Carballo; a Forum organized by the Independent Filmmakers Cooperative and the Sine Taktakan, a talkback session with the 2010 Cinemalaya finalists.
The 6th Cinemalaya ad campaign, which carries the tagline The World Will Be Watching, was conceptualized by DDB Philippines. Now on its sixth year, Cinemalaya is an all-digital film festival and competition that aims to discover, encourage and honor the cinematic works of Filipino filmmakers that boldly articulate and freely interpret the Filipino experience with fresh insight and artistic integrity. For more information, please call the CCP Media Arts Division at tel. no. 832-1125 local 1704-05.