From the Northern Atoll of Tubbataha Reefs, our boat cruised southwards to the Southern Atoll for our third day of diving. As usual, we woke up before six o'clock in the morning and had light snacks before our first dive.
Everybody was enthusiastic, hoping for a great third day of diving in Southern Atoll.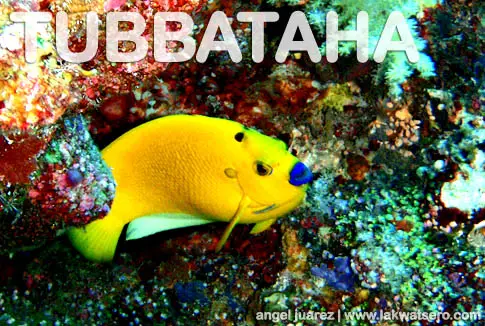 Dive 1: Delsan Wreck (Wow! Diving with a Whale Shark!)
At 0628H, we descended near an old destroyed wreck on a sloping bottom that ends up on a wall dropping to eternity. It was all blue, the vis was not bad though not perfectly good since it was still early. White Tips and Gray Reef Sharks, Giant Trevalies and Tunas graced us on the first few minutes of our dive. Then, on our eighth minutes of diving, it were all buzz and bubbles, everybody was in a hurry, kicking and swimming to get close to this great species – a Whale Shark!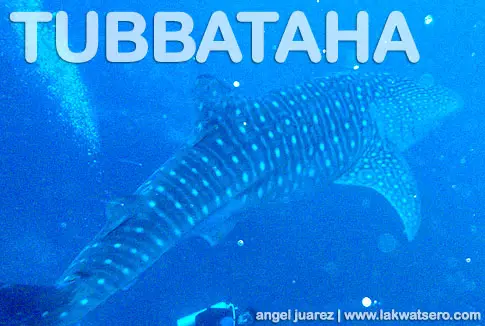 The gently moving six meter long Whale Shark is being followed by numerous Tuna, White Tip Sharks, Remoras and other fishes. I was around 15 meters away from her so I kicked hard to get closer as she gracefully moved away. To our surprise, she turned around, ascended slightly until we were all close to her, around one meter away. She passed right below me, waggling her tail left and right and I was stunned. That was the very first time that I saw a Whale Shark, and it was a close encounter, very close. I could almost touch her.
As the Whale Shark moved away, we were all in jubilation, dancing and exchanging "O" signs and high fives. That was an awesome moment!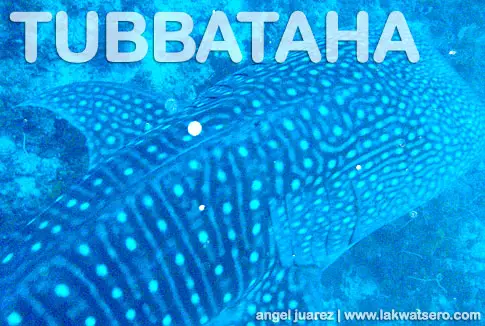 We continued our dive and saw more White Tips and Gray Reefs including some juveniles, a rare Yellow Spotted Trevaly and a big School of Jackfish towards our safety stop.
It was a wild 41 minutes of bottom time. When we surfaced, everyone was still in celebration with the Whale Shark sighting.
Dive Profile: Maximum Depth – 35.2 meters/Date-Time of Descend – 08-May-2011 0628H/Bottom Time – 41 minutes/Water Temp – 29°C/Start Air – 3100 PSI/End Air – 700 PSI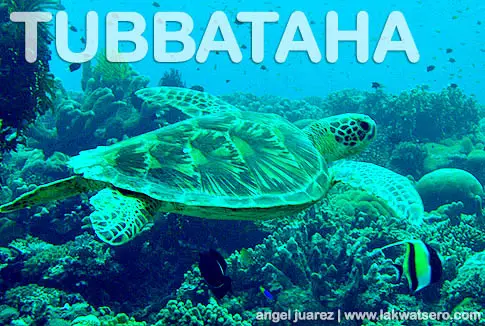 Dive 2: Light House (Hoping for the Hammerheads)
Still high from our Whale Shark encounter on our first dive, we went to another wall near the light house, thus the name of the site. With luck on our side on our first descent, we expected another surprise this time – a Hammerhead Shark perhaps. The other group saw some during the first dive.
We all excitedly descended for another wall and drift diving. This time, more Sharks appeared and they were closer to us. But after the wild encounter with the gentle giant earlier, it seems that Sharks were just common species and the amazement of seeing them subsided, they came and went away, while we were paying attention on looking for other unique species we wanted to see.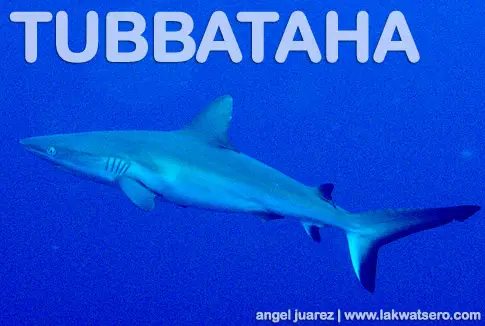 The dive went through without any hint of Hammerhead or even another Manta sighting. Just more Sharks, Sea Turtles, a pair of Barracudas, more Sweetlips, Morays, Tuna, Trevaly and other pelagic and tropical species.
A relaxing dive, we all agreed in the surface. The overcast sky seemed sympathizing with our failed expectation. Shortly after, it rained.
Dive Profile: Maximum Depth – 18.9 meters/Date-Time of Descend – 08-May-2011 1025H/Bottom Time – 54 minutes/Water Temp – 29°C/Start Air – 3000 PSI/End Air – 800 PSI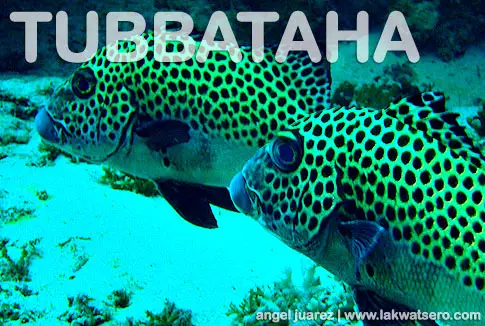 Dive 3: Black Rock (Triggerfish Holes in the Wall)
The choppy water was enough reason to defer our third dive and cancel the fourth. When the conditions were already favorable, we descended to another wall, the site they call Black Rock, still hoping for more sightings of rare species – Mola Mola, Hammerheads, more Mantas and Whale Sharks but not the dangerous Tiger Shark seen by the other group.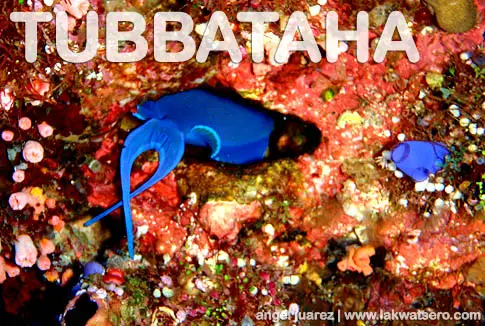 The site is a beautiful wall that serve as home to a lot of Redtoothed Triggerfish. It was so amazing to see these blue creatures as they try to hide and lie in the small holes of the wall, with their tails exposed outside. I tried touching ones tail but it was slippery and it pushed itself more inside.
We didn't see what we wanted to see, the Whale Shark sighting on the first dive was perhaps the peak. It was a good and relaxing dive though, seeing more Sea Turtles, different kinds of Triggerfish, more Sharks, Moray Eels, Sweetlips, Snappers, Gropers, Surgeons, other pelagics and tropical species.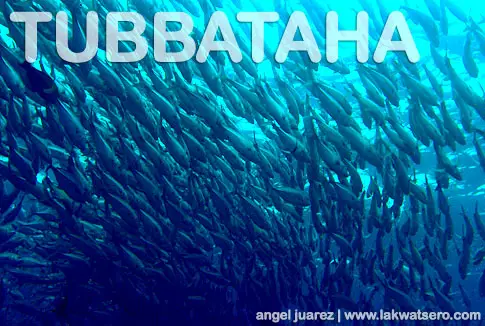 It was already getting dark when we surfaced, the water was choppy and the rain persisted. Other group insisted for a night dive, but ours decided to call it a day. With a close encounter to a Whale and other Sharks species, School of Jacks, Barracudas, Huge Tunas, Sea Turtles and other pelagics, we all greed that we had enough… more than enough 🙂
Dive Profile: Maximum Depth – 18.1 meters/Date-Time of Descend – 08-May-2011 1609H/Bottom Time – 49 minutes/Water Temp – 30°C/Start Air – 3000 PSI/End Air – 700 PSI