About Capul Island
The story behind the island's present name can be traced back to the early Spanish era, but the island's history and stories began even beyond the chronicles known at our time.
Capul, an island municipality of Northern Samar, is a tiny village in San Bernardino Strait. The current name is coined and shortened from its previous name, Acapulco Island, to commemorate its importance during the Manila-Acapulco Galleon trade of 1600s.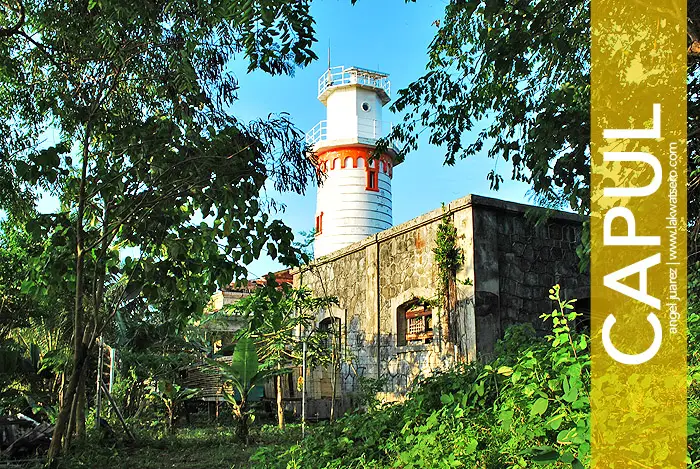 In the late 1800s, the Spaniards built a lighthouse in the island that marks the importance of Capul in the maritime navigation of their time. It served and still serving its purpose until now.
Capul Island today is a quaint historic town, typically rural and generally out of the usual tourist path. But the island holds rewarding treasures for those who choose the offbeat path to Capul.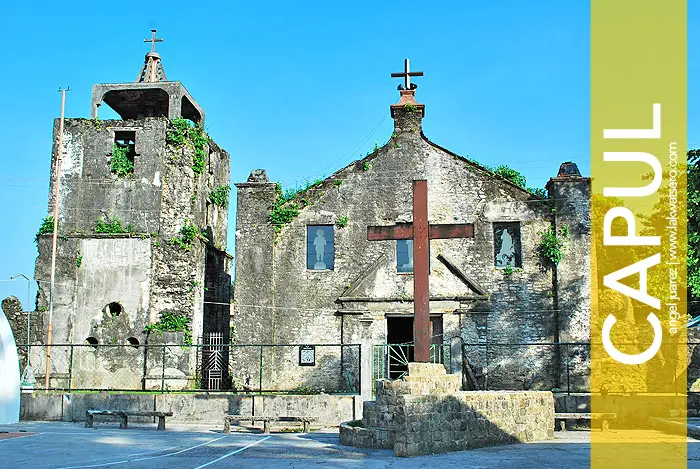 How to Get to Capul
By Air
The nearest airports to Capul with commercial flights are in Catarman and Calbayog, both in Northern Samar. PAL Express is the only airline that operates commercial flights from Manila to Catarman and Calbayog, and vise versa.
From Catarman or Calbayog, ride a trike to take you to the terminal of jeep or bus bound to the town of Allen. There are two ports in Allen that connect Capul to mainland Samar – Looc and Dapdap. From Looc, a boat departs daily at 12 noon, fare is P50.  From Dapdap, a boat leaves  in the afternoon every Monday, Wednesday, Friday and weekend, fare is also P50. Travel time from both ports is 30-45 minutes.
Alternatively, if you miss the boat from Looc or Dapdap, you can go to Barangay Victoria, also in Allen, and ride a public boat to San Antonio Island (P40 / 30 minutes ride), then ride a motorbike or habal-habal to Sitio Dalupirit (P35 / 10 minutes ride), and charter a boat going to Capul Island (P300 / 30 minutes ride / good for 2).
By Land
For those traveling by land either from Manila or Bicol, no need to ride a ferry from Matnog, Sorsogon to Allen, Samar because a boat departs daily from Matnog direct to Capul Island at 11AM. The boat is not in the main ferry or RoRo terminal but on a beach on the side of the port, near the bus terminal, fare is P100 and travel time is at least 45 minutes. The boat may be hard to locate, but just ask around, the locals know where it is.
Buses from Manila that go to Matnog are those that cross San Bernardino Strait bound to Samar and Leyte. Philtranco, Eaglestar, Silverstar, Ultrabus, CUL, PP Bus Line, Mega Bus, Belleza Line, Fortune Star, San Juanico, St. and Michael Bus Liner are some of the buses that serve the route.
For those coming from Samar, Leyte and even Surigao, proceed to Looc and Dapdap ports in Allen, Samar. You may catch a Manila bound bus and get off at Allen.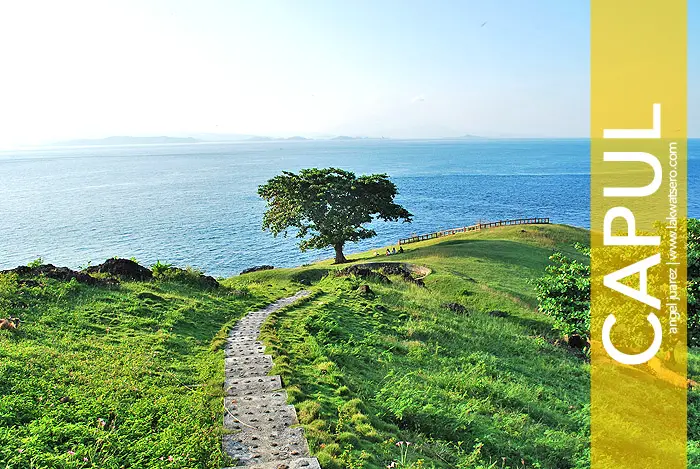 Where to Stay in Capul
There is no high end hotel in Capul Island, only home stays, lodging inns and beach resorts that offer basic accommodations on really cheap rates.  These include the one called Abak Beach Resort in Barangay Oson (Contact No: +639204391061), Acapulco Island Beach Resort in Brgy. San Luis (Contact No: +639163639578), Alisampan Beach Resort, Antique House near the port, Bascon Lodging House, Bato Resort, Louie Andarino Homestay (Contact No: +639081125353 / P150 per night) and Korongkorong Beach Resort, White House Resort.
You may also bring your tent and camp on the beach or near the lighthouse.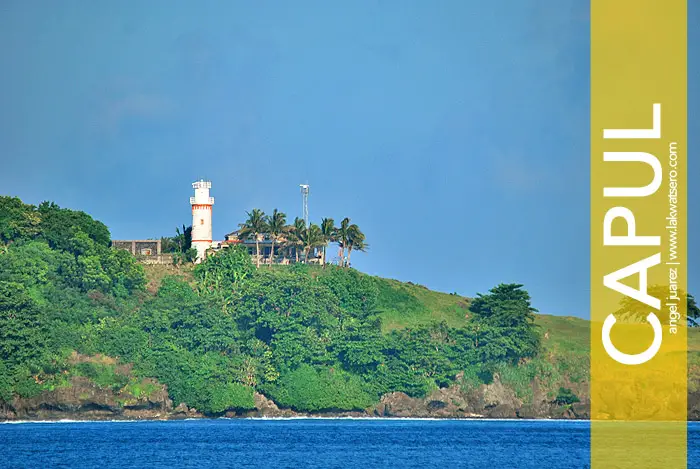 What to Do in Capul
Visit the old Spanish lighthouse of Capul in Barangay San Luis
Check out the Big Foot formation and swim in the natural saltwater pool of Totoog Point, just below the lighthouse hill
See the century old church of St. Ignatius Loyola and the adjoining fort and watchtower located in Poblacion
Explore the beaches and rock formations around the island (Abak Beach and Timon-Timon Rock Formation, Moro-Moro Point, Acapulco Beach, etc.)
Discover the old war tunnels
Diving/Snorkeling (bring your own equipment)
Spelunking in Vito Cave in Barangay Sawang
Explore the nearby province of Sorsogon and mainland Samar
Go further to Biri Rock Formations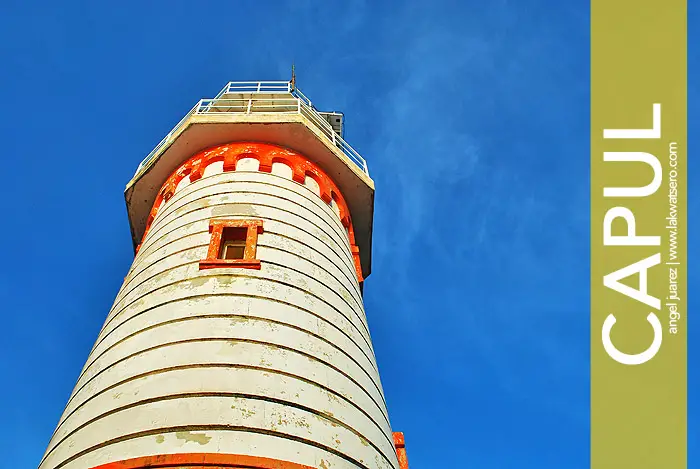 Other Tips
No ATM in the island and no establishment accept credit
Electricity runs only from four in the afternoon up to 12 midnight
Globe and Smart have mobile signals